Warren Gordon considers the government's plans on leasehold, and looks ahead to our annual conference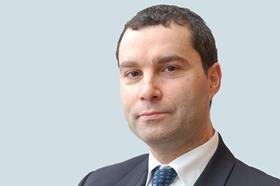 I hope you had a great summer and feel refreshed for the remainder of 2019. This will be a pivotal period for the UK and its economy, with the Halloween date for departure from the European Union looming large.
While much of the country's focus has been on Brexit, domestically the government's interventions in relation to residential property in England have continued to dominate. I have commented previously on the government's plans for prohibiting new long leases from being granted on houses, and curbing ground rents.
In late June, the government published further proposals. They reaffirm its commitment to legislate to ensure all houses going forward will be sold on a freehold basis, with certain exceptions. Owners of leasehold houses will be given a right of first refusal to buy their landlord's freehold if the landlord intends to sell.
The government will also legislate to restrict ground rents to a peppercorn (zero financial value) in future residential leases, again with exceptions. There will be a statutory requirement for a turnaround time of no more than 15 working days for the provision of residential leasehold information to a prospective buyer, and a maximum fee of £200+VAT for producing such leasehold information.
Significantly, the government has also launched a consultation, ending 12 October 2019, on whether the grant of assured shorthold tenancies (ASTs) should be prohibited in future. The abolition of ASTs will mean a landlord is unable to terminate the tenancy and regain possession by serving a section 21 notice (two months' notice where the landlord does not need to provide a reason to end the tenancy).
Instead, all future tenancies will be "assured tenancies" which can only be ended by the landlord giving a specific ground and going through the courts. While the proposal is motivated by governmental concern about the vulnerability of residential tenants to eviction at short notice, there are worries that the change will have a serious impact on the residential investment and development market, potentially reducing the pipeline of much-needed high-quality homes.
The proposed changes to residential property will feature in the Law Society's National Property Law Conference, being held on 10 October 2019 at the Law Society on Chancery Lane. I would encourage you to attend this very popular and entertaining day. There will be high quality speakers and a variety of topics of interest to commercial and residential property practitioners and to those in industry as well as in private practice. Find out more on our events page.