Grania Langdon-Down looks at the current state of proptech – where and how it's being used, how law firms can use it, and what it might mean for the future of property practice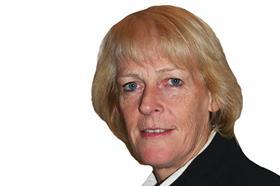 Proptech is the catch-all term for the place where real estate and technology meet. It covers everything from artificial intelligence (AI) that can extract information from a portfolio of leases in minutes, to software that can identify potential legal risks in a land deal and speed up and protect transactions, to apps that allow a commercial tenant to control their heating or order a coffee.
But, more broadly, proptech is increasingly seeking to capture the living data of a building and its tenants. Forward-thinking landlords are morphing into providers of services as well as walls, presenting huge opportunities to embed relationships with tenants and access valuable data streams by tracking footfall and usage, as well as personal working and shopping choices. And if this can be used to save costs or bring in income, practitioners predict that valuations could come to depend as much on a property's data stream as its rental stream.
For Clare Harman Clark, knowledge counsel in Taylor Wessing's real estate team, proptech is the "long overdue" digitisation of the real estate industry. "It touches every part, from building assembly to investment, transaction, management and daily use. It is the direction of travel and will redefine the status quo."
The real estate sector in England and Wales was perhaps initially resistant, but things seem to have turned a corner, says Susan Freeman, partner in Mishcon de Reya's real estate department, with both suppliers and professionals increasingly focusing on where the 'pain points' in transactions and development lie, and what the best tech solutions might be.
Those who don't embrace technology will be left behind

Susan Freeman, Mishcon de Reya
Practitioners need to understand proptech – a fast-moving market with challenges around consolidation and regulation – to be able to advise clients on the legal and ethical issues it throws up around data protection, security and contracts. But they also need to decide what tech they need to stay competitive. And some firms are going further by setting up incubator labs for start-ups or buying or investing in tech firms, to be at the forefront of developments.
The real estate sector is not known for being at the cutting edge of change, says Freeman, vice-chair of the British Property Federation's new technology and innovation group. "But those who don't embrace technology will be left behind," she warns.
The proptech market: an overview
Real estate is still very much a 'cottage industry', with around 4,000 firms registering titles at HM Land Registry (HMLR). The largest conveyancer completes only 5% of the transactions annually.
This, says Beth Rudolf, the Conveyancing Association's director of delivery, has meant that the property world has been slower to embrace the opportunities offered by technology than the financial sector, where the three largest banks control 50% of the market, so were able to iteratively implement online banking.
The proptech market is therefore dominated by 'pocket-sized' start-ups keen to disrupt established ways of working. Isla MacFarlane, editor of showhouse.co.uk, says 57% of all investment over the last decade has been from seed funding and angel investors.
But that doesn't mean that the sector isn't growing. Venture Scanner, which analyses data on start-ups and investors, estimates that investment in the sector was just shy of $20bn in 2018, a 38% increase on 2017.
The UK is leading the charge, according to Unissu, the global property and proptech platform, with more than 500 proptech businesses out of an estimated 3,000 across Europe. Investment reached nearly £637m in 2018, four times the amount raised in Germany.
And proptech is becoming increasingly central to the conveyancing market. Eddie Goldsmith, a former chair of the CA, who now chairs its Convey PropTech project, describes proptech as key to improving "an imperfect process which isn't fit for 21st century purposes".
Key areas for proptech
MacFarlane says around half of proptech companies focus on sales and leasing, developing products to make buying and renting homes easier through chatbots and apps. "Property management is another key area, with digital assistants and AI playing a starring role in looking after tenants," she notes.
Craig Matthews, CEO of legal software company Pracctice Ltd and chair of the Legal Software Suppliers Association (LSSA), says that proptech "has been significantly driven through estate agents and property sales websites such as Zoopla and Rightmove".
The smart home market has also grown exponentially over the last five years, with £10.8bn set to be spent on smart home devices and appliances in the UK by the end of this year. MacFarlane says smart lighting, heating and security features are expected to be standard within five years. In retirement communities, smart devices and sensors are being rolled out to monitor residents' welfare.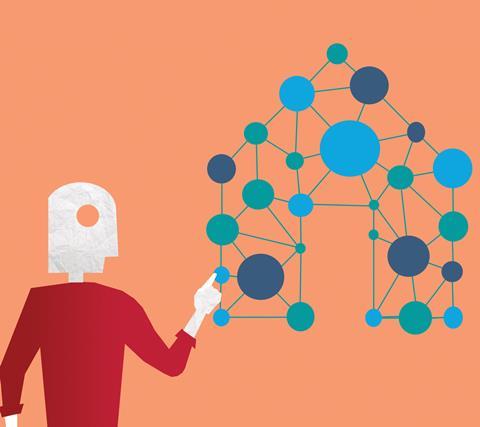 Proptech is also supporting law firms in compliance. Sarah Cookson, head of the conveyancing department at Switalskis Solicitors, highlights Perfect Portal. "This is an online quote tool that can link to a webpage and satisfy, among other things, the price transparency regulations," she explains. "It allows a set scale of fees to be uploaded and generates an email quote, while enabling you to track conversion rates."
The digitisation of HMLR is one of the most high-profile proptech innovations. Property Section committee member Rita Bange, a senior property solicitor at Harrow Council, welcomes this development. "The mapsearch facility is invaluable in day-to-day practice," she says. The ability to submit certain applications and reply to requisitions online speeds up transactions. She also welcomes its project to centralise and digitise the Local Land Charges Register.
A year on from the launch of that project, data from six local authorities has been migrated onto the register. However, it is taking longer than anticipated, as HMLR has had to create new tools to streamline the process because each authority's data varies in format and data standards. (For more on digitisation at HMLR, see the box below.)
Some search companies are also expanding their offering, Cookson says – for instance, Infotrack provides not only searches, but also post-completion tools and e-protocol forms.
Conversely, only 16% of proptech companies focus on construction. "When you consider the impetus the government is putting behind modern methods of construction, this suggests an enormous gap in the market," says MacFarlane.
"Similarly, land acquisition accounts for less than 5% of active proptech companies; given the advances in geodata and the challenges of sourcing viable development land, there is enormous untapped potential in this space."
Digital Street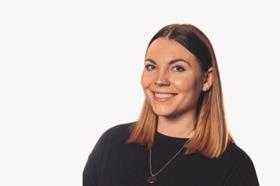 HMLR's Digital Street project is testing the frontiers of new technology and how it can work with land registration and conveyancing. Top of the agenda are how blockchain (a type of distributed ledger) and smart contracts can speed up the process. It is also researching the potential of tokenisation, the digitisation of a property asset, which could have a big impact on liquidity in the real estate market.
Digital Street, set up in 2017, works with a community of more than 250 organisations, including both volume conveyancers and high street firms, estate agents, buyers and sellers, and proptech start-ups.
A key project has been building a prototype to transfer a property digitally, while automatically updating the land register. Working with Mishcon de Reya and MyHomeMove, payment intermediary Shieldpay, digital identity provider Yoti and HM Revenue & Customs, the team created an end-to-end proof of concept. This included the buyer and seller being able to complete their actions on their smartphones, such as verifying their identity and signing their agreements.
We cannot fix the problems the industry faces alone

Lauren Tombs, Digital Street product manager
The team put it to the test in April, based on the sale of a recently refurbished, semi-detached house in Gillingham, which had taken 22 weeks to complete.
All parties came together via video chat, including the buyer at work in Medway in Kent, the seller's conveyancer in London, the Digital Street team in Plymouth, and representatives from Yoti in London and Shieldpay calling in from Spain. Once each action was completed, such as drafting the sales agreement, the application automatically informed the next party that it was their turn to act. The demonstration of the technology ran through, end to end, in less than 10 minutes.
Lauren Tombs (pictured) is senior product manager with Digital Street. She says their task is to produce conceptual models which they can then test to determine their potential usefulness for the property market.
What is crucial is collaborating with all parts of the industry, and Tombs welcomes interest from practitioners. "We cannot fix the problems the industry faces alone," she says. "Land registration is a crucial cog in an intricate machine, but the way we change what we do must mesh with the other moving parts in the property market."
Tombs points to HMLR's digital mortgage service, where a lender and conveyancer create a digital mortgage deed that can be signed by a borrower online.
'Sign your mortgage deed' has had a fantastic first year, she says. "We have been working with lenders to get their mortgage deeds approved and templates created. We have now approved several mortgage deeds from 18 lenders in the remortgage market, including Nationwide, HSBC, RBS and NatWest, and Santander. We have had around 300 remortgages signed digitally by borrowers, who have to verify their identity digitally using GOV.UK Verify, to ensure that we are dealing with the right individual."
The Verify project was recently given a red flag as undeliverable by the government's public administration watchdog, and the government has passed the baton to the private sector to create a digital identity market.
However, HMLR says Verify continues to meet the needs of the 'Sign your mortgage deed' service, and it is in discussions with Verify and other digital identity providers as it expands its digital services.
HMLR also partners the Geovation Accelerator programme in supporting proptech start-ups. This year's applications – for up to £20,000 of grant funding as well as access to data, experienced product development capabilities, a year's dedicated space, and business mentorship and coaching – closed earlier this month.
Investing in proptech
For larger, well-funded firms, investing in start-ups is a real option. Nick Kirby, Mishcon's real estate tech lead, says this is "the best way to get a great product designed around really well-understood problems". Orbital Witness was the first start-up to come out of Mishcon's legal tech incubator MDR LAB. It has developed software to automate legal risk profiling of land and property, which is also proving a natural fit with enquiries needed in the title insurance space.
Co-founder Edmond Boulle, former legal adviser with the European Space Agency, says it developed its proposition after spending hundreds, "if not thousands", of hours with lawyers going through their workflows, understanding what they are looking for and how they advise clients, and mapping those onto incremental changes to its platform.
"Clients want their lawyers to give them potential risk headlines up front, but that means wading through masses of information from HMLR and local authorities," he says. "But we felt client requests for a 'quick' red flag review was a contradiction in terms.
"Any tech that can make that easier and quicker is a win for both the clients and their lawyers, particularly if they are working on fixed fees," he notes.
Mishcon followed up its incubator support by being the first firm to roll the programme out across its entire real estate team, followed by firms including Macfarlanes, Reed Smith and Clifford Chance.
The start-up has secured funding of £1.2m from property technology heavyweights JLL Spark and LiFE Ventures, alongside European seed fund Seedcamp, and a grant from Innovate UK's Industrial Strategy Challenge Fund.
What should conveyancers consider before investing?
Property analyst Kate Faulkner is managing director of propertychecklists.co.uk, an independent advice site for consumers. She chairs the industry's Home Buying and Selling Group. This was set up in 2018 with estate and letting agents, property lawyers, mortgage lenders and representatives from industry bodies, to improve the process for consumers.
"Proptech is popping up everywhere," she says. "Most products are looking to reduce costs, others are looking for better efficiencies. The problem is this isn't always possible, and not all proptech ideas look at things holistically – some are too specific and make too many assumptions coming into the market, for instance that everyone overcharges."
So how can firms decide which products they should invest in? "Don't just jump at the first offering," says Cookson. "Ask to try before you buy. You need buy-in from all parties when introducing anything new, especially proptech – it needs to be driven from the top."
Matthews says due diligence is key. "Get the questions you need answering ready before engaging with any supplier, and push for answers. It can be too easy to be 'sold to'. If you want to see a feature or function in action, ask to be shown it," he says. The LSSA website has a list of software suppliers which have signed up to its code of conduct.
Faulkner says proptech providers' attitude to change is vital. Don't just find a company that is financially viable now, she says, but one that can keep ahead of the 'next big thing'; take on board feedback and ideas; and deal with issues quickly.
You need buy-in from all parties when introducing anything new, especially proptech – it needs to be driven from the top

Sarah Cookson, Switalskis Solicitors
Matthews is clear that any decisions about new technology should be based around key business needs and have a clear rationale and return on investment (ROI). He offers the example of Windows 7. "With Windows 7 end of life set for January 2020, firms will be forced to update it. This was released around the same time as the first-generation iPhone and, while no one will still be using that original phone, their work station may not have been changed once – yet this is where we generate our work, which in turn generates income."
So rather than just replacing and buying new, firms should look at their infrastructure and work out if now is the time to migrate to Office 365; to go wireless, to replace old, power-hungry machines with small, power-saving units; to lose the server entirely; or to use iPads and smartphones to conduct business.
Once that has all been considered, the firm should consider its software and whether that software gives them the freedom to work regardless of device or location. "Technology moves at an astonishing pace and you need hardware and software solutions that future-proof your business," he says.
Faulkner is also keen to point out that proptech won't solve all a business' problems. "Quote calculators are all very well," she says. "But what do they do to explain or educate consumers on services offered over and above the price? They should be an educational tool to encourage a call or email to the company and to interact with them. And they won't do as well as generating leads by networking. Getting business with buyers, sellers and landlords is about being known first, then making sure you are the person they turn to."
Law firms also need to be aware that the process of getting any new solutions functioning and embedded in the business is not quick or simple.
Mike Shaw, commercial real estate partner with Squire Patton Boggs, says his firm is investing significantly in AI. It is partnering with a software developer to test two systems – in parallel with staff doing the work manually. One compares documents and highlights discrepancies, and the other extracts information from a large number of documents and turns it into a report.
"We are learning it takes a long time to teach a system to do the work reliably," he says. "There is a way to go before we would be willing to put our name to something without manual checking as well. But it is a clear direction of travel."
A question of data
Proptech offers landlords opportunities to develop relationships with tenants, and new income streams. Harman Clark says that commercial tenants, for example, are kicking back against full repairing and insuring leases, which put all the responsibility on them while the landlord sits back and watches money come in.
"Proptech means landlords can afford to indulge that push by tenants for flexibility," she says, "because it comes hand in hand with the ability to collect data. They can then sell this to create a new income stream or use the information to reduce costs.
"Five years ago, not many tenants could name their landlord. Now you may have an app on your phone that can change the temperature in your office, book a car parking space or order a coffee, and that brand awareness will be front of mind."
It also won't be long before tenants cotton on to how much money is in this and want their cut, she adds.
But that will throw up issues which real estate lawyers traditionally would not have been involved in, she warns.
"We can facilitate tech going into a building and write a lease that gives the landlord the right to do it in the future," she says. "But lawyers need to take it a step further and ask difficult questions: 'If you are collecting this data, what are you going to do with it?'
"We are seeing this with environmentally led data. The best landlords, who care about the building's footprint, are thinking about lease clauses around sharing environmental data collected by proptech. But I haven't yet seen express clauses dealing with the capture of footfall data or very personal data belonging to people coming in and out of the building."
Data protection law and the General Data Protection Regulation are fiendishly complicated and a "bit wild west" in terms of compliance with tech and data capture, she says.
"My worry is whether lawyers are on top of this – not by putting hurdles in clients' way, but by opening their eyes on how to do these things properly. It is not just a legal point, but also an ethical one. If we are trying to build relationships with tenants, we have to be careful not to jeopardise that by selling occupiers' data without them really understanding what is being done with it."
The future
For Goldsmith, we are at the cusp of real change. "At the moment, we are just tinkering with different sections of the process," he argues. "Nobody has that overall view and resources to make a real difference. The obvious area is the back-end process. For instance, if lenders were encouraged to look at direct transmission of funds between lenders and if HMLR were able to use that to allow simultaneous registration and completion, that could be the game-changer we need."
Goldsmith is an enthusiastic proponent of end-to-end digital conveyancing, but says it is still some years off. But he points to Australia, where they use the conveyancing platform PEXA. All states are now mandated to use the platform for all conveyancing transactions. This organises all the back-end payments, transfers the money from lender to lender, and arranges simultaneous completion and registration of title in a secure digital portal, removing the risk of fraud or impersonations.
"We could introduce it here – but there has to be appetite on behalf of lenders," he says. "It's crazy to have Nationwide send money to one firm of solicitors, which sends it to another firm, which sends some back to Nationwide. When you think about potential for fraud, wouldn't it be far easier for the money to be transferred lender to lender?"
Looking to the future, Bange says it is important that sectors such as local government aren't left behind.
Inaccessibility of simple data from across the public sector presents a serious barrier to innovation, and thus implementation of any new proptech expertise, she says. "There is scope to modernise and streamline the planning process, for example. However, local government is in the midst of a financial crisis, and any innovative proptech solutions must be competitively priced."
Speeding up transactions is a key driver for the sector and for consumers. Proptech will play a central role, but only if all links in the chain – local authorities, surveyors, estate agents, mortgage lenders and conveyancers – not only improve their processes, but also ensure those processes work together.
A big challenge will coalesce around consolidation and regulation. Landlords want products with longevity, which will talk effectively to other kit in the building, says Harman Clark. "In the absence of legislative regulation, the end user is waiting for the market to mature and for hundreds of global start-ups to cooperate on hardware platforms and software operating systems."
Will proptech replace people?
While Cookson embraces tech, she is wary of the "human side" of a transaction losing out to AI as the future way to serve clients. "There will always be clients who prefer face-to-face contact and want to buy locally," she says, "and that form of conveyancing must continue, or the market will become anti-competitive".
Harman Clark challenges the fear among law firms that proptech "is robotic and, 'paralegally', may hit jobs and be a big assault on the knowledge economy".
She says: "Fundamentally, automating parts of the process is eminently sensible, and it is coming anyway with blockchain. While that is still some way off both legally and financially, when it does come, it will hit those firms which haven't thought how to make themselves more efficient and cost-efficient very hard."
Shaw doesn't believe that proptech will put people out of jobs, certainly in the short term. "It is a productivity tool," he argues. "It enables us to check certain jobs much faster. But does that mean you won't need people? No, it just means they will be doing different jobs and will be able to use their time more productively on more interesting work. Relying on machines without any human intervention is a long way off."
For Goldsmith, "you can take the pessimistic view that all initiatives will end up putting you out of a job, or the optimistic view that they will release you from the humdrum of conveyancing so you can do what you do best, which is counsel clients through one the most important transactions of their life.
"In 10 years, there may be substantially fewer conveyancers – the question is, do you want to embrace the opportunities proptech offers, so you are one of them?"
If you want to know more…
…about lawtech, visit the Law Society's lawtech webpages, which include information on our partnership with Barclays Eagle Labs, our research on AI and algorithms, and our TechTalks series