Membership
Contact the Property Section if you have a question about joining the Section, renewing your membership or accessing your Section benefits.
You can email us, phone 020 7320 5804 or write to:
The Property Section
The Law Society
113 Chancery Lane
London
WC2A 1PL
DX: 56 London/Chancery Lane
Feedback
Contact the product manager, Caitlin Padmore, if you have feedback on the Property Section, including current benefits or suggestions for future events.
Email Caitlin or phone 020 8049 3761.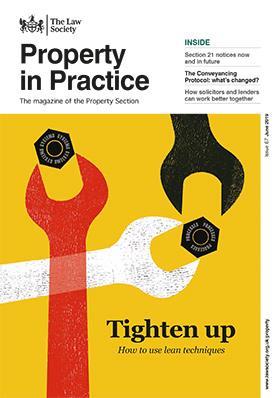 Ideas for articles
Contact the managing editor, Alice Trouncer, if you have an idea for an article for our magazine, Property in Practice (either that you'd like to write, or that you'd like to read), or any feedback on our features.
Email Alice or phone 020 8049 3717.
Advertising
Email our sales team to find out about advertising in our magazine or other Section products.
Website
Contact our website administrators if this website stops working, you find any broken links, or you have other questions about how the site is working.