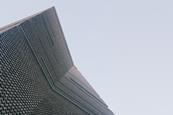 Kate Andrews reviews a dismissed appeal concerning private nuisance between neighbours and the Tate Modern Gallery.

Jennifer Meech comments on a case that clarifies the position for landlords considering taking tenants' goods to satisfy outstanding rent claims (Brar v Thirunavukkrasu [2019] EWCA Civ 2032).

Relief from forfeiture may be granted to those with a possessory and/or a proprietary interest in the land, the Supreme Court has ruled.

The estimated value of an unoccupied property can be based on the general demand for similar properties in the area.

Carl Brewin provides a personal perspective on some of the key changes in the revised code, and what they mean for both buyers' and sellers' solicitors