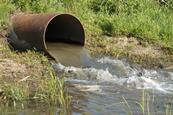 Relief from forfeiture may be granted to those with a possessory and/or a proprietary interest in the land, the Supreme Court has ruled.

The estimated value of an unoccupied property can be based on the general demand for similar properties in the area.

Carl Brewin provides a personal perspective on some of the key changes in the revised code, and what they mean for both buyers' and sellers' solicitors

Jennifer Meech comments on a case that may impact how landlords carry out routine property inspections (Rogerson v Bolsover District Council [2019] EWCA Civ 226).

Kate Andrews comments on a case where the court refused a claim that Brexit would frustrate an organisation's 25-year lease.