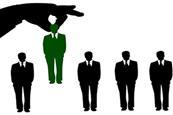 Michael Connelly explores the importance of referrals for generating more conveyancing work and outlines how to ensure your firm is getting the most from your relationships and partnerships.

Kate Andrews looks at the case of Bath Rugby Ltd v Greenwood and Others and Bath Recreation Ltd [2021] EWCA Civ 1927 regarding the enforceability of an historic restrictive covenant on a recreation ground.

Rachel McCahill considers the new Commercial Rent (Coronavirus) Bill enabling relief from payment of certain rent debts under business tenancies adversely affected by the Covid-19 pandemic.

Kate Andrews looks at the case of Criterion Buildings Ltd v Mckinsey and Company Inc. United Kingdom and another [2021] EWHC 216 (Ch) concerning the apportionment of service charges by the landlord in relation to the Criterion Building at Piccadilly Circus.

Jennifer Meech considers the recent Court of Appeal decision in Peter Griffiths v TUI (UK) Limited [2021] EWCA Civ 1442 and the implications that it has for all litigation that involves expert evidence.