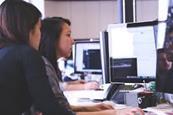 Nikki Shorto, licensed conveyancer at MJP Law, makes a case for hybrid client care by using law tech innovations to deliver a personalised service for clients.

As technology continues to change the way we work, Senior Marketing Manager at InfoTrack, Bronwyn Townsend, reviews how digital ID verification can be adopted in conveyancing.

With many landlords considering converting commercial premises to residential ones, Nathan Robinson highlights the importance of capital allowances and why both clients and owners of law firm premises should identify any unclaimed expenditure before it's too late.

Ben Tarrant considers the county court decision of WH Smith Retail Holdings Limited v Commerz Real Investmentgesellshaft MBH (April 2021), the first reported case looking at pandemic rent suspension clauses and business lease renewals.

Kate Andrews looks at some novel defences to an application for rents payable under a lease of commercial premises in the case of Commerz Real Investmentgesellschaft mbH v TFS Stores Limited [2021] EWHC 863 (Ch).