Gazeal is the Property Section supporter.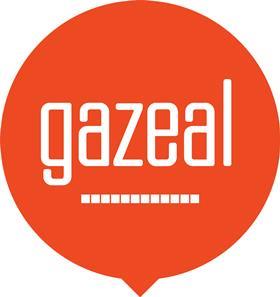 Gazeal is an established UK company that brings together innovative property technology solutions with conveyancers and estate agents to simplify the house buying process in England and Wales to eliminate gazumping and agreed house deals falling through.
How does Gazeal improve the house buying process?
The government has stated that reservation agreements should be used for residential house sales and purchases. Gazeal has already developed a reservation agreement which is being used in the marketplace. The agreement – used on residential property in England and Wales with a registered title – binds the seller and buyer to exchange once the buyer has received a mortgage offer (if required) and their conveyancer has confirmed that the title is good and marketable.
Why is Gazeal's process better?
Reservation Deposit Guarantee
The buyer is liable to pay the deposit to the seller if they default, but in consideration of a small fee, Gazeal guarantee the buyer's obligations vis a vis the deposit to the seller. For the comfort of both parties and their advisers, Gazeal insure their potential liability under this guarantee.*
Contract pack
Gazeal prepares the seller's contract pack up front – this includes title, local search, drainage search, protocol forms and contract. Gazeal sends this pack to the buyer at the point of offer – eliminating any nasty surprises weeks into the transaction – so the buyer and their conveyancer are fully informed at the outset.
Insurance
Once the buyer's conveyancer confirms that the title is good and marketable, the buyer will have the benefit of a title indemnity policy on completion. Gazeal also offers a full range of indemnity policies to deal with most of the common defects and issues that might arise on a typical residential property transaction.
IT system
Gazeal has a simple, web-based IT platform for use by the agents and conveyancers of both seller and buyer. It is straightforward and easy to use, and a firm just needs an internet connection to access it.
Contact Gazeal
Conveyancing firms must sign a licence and retainer with Gazeal to use the product. Gazeal will be happy to answer your questions.
Find out more on the Gazeal website .
Telephone: 0207 760 7582.
Email: info@gazeal.co.uk .
Address: Gazeal Limited, 35 Catherine Place, Victoria, London, SW1E 6DY.
Gazeal will be releasing a series of free explanatory webinars for conveyancers on the Gazeal product via the Bold Legal Group website.
---
*Underwritten by a licensed captive insurance company (protected cell with ring-fenced liability) which is 100% re-insured by A-rated security (AM Best).