We've worked with RICS to develop its new Code for leasing business premises,  which published in February 2020.

Supreme Court justices have ruled by a three to two majority that a freeholder was entitled to withhold consent for a leaseholder to apply for planning permission that might reduce the value of a West End property.

The City of London Law Society has launched the second edition of its development management agreement (with ancillary asset management services)

A change introduced on 1 January 2019, makes significant changes to lease accounting for affected commercial tenants, which is likely to influence the length of leases taken by tenants in future and impact tenants' earnings and liabilities, with consequential effect on covenant tests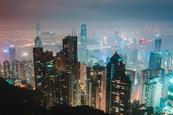 This webinar provides essential guidance for commercial property practitioners on the stamp duty land tax rules.