Sarah Dwight provides a personal perspective on how lockdown has affected high street conveyancing firms, their clients, and the wider conveyancing market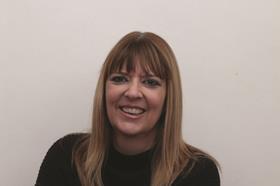 At the start of this year, I thought about what lay ahead in 2020: a new decade and all the possibilities that could bring. My eldest daughter was in the midst of mock exams, ready for GCSEs in the summer, and excited about her prom.
Fast-forward seven months and the promise of 2020 seems a distant memory. What we have had is something that no one could have anticipated or imagined. At times, I've felt like I was in some post-apocalyptic movie.
As a conveyancing solicitor with over 30 years' experience, I believed I had dealt with most things that could happen when people move house. I have had a seller die between exchange and completion, a boiler which 'blew up' the day before completion, and all manner of other things. I've always thought the joy of conveyancing is that no two days are the same, and although it's law-based, it's the people that can be the most fascinating part of it. How clients react to different scenarios can be the decision as to whether or not they proceed.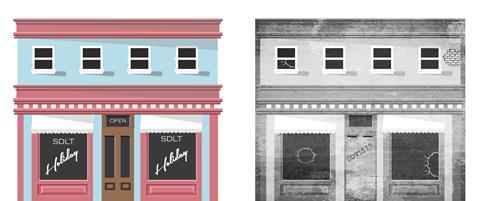 And then we had COVID-19. As the virus came closer to our shores, I contracted a bad cough. I couldn't shake it, and when I saw the doctor, he told me I was under the weather. Thinking back, I wonder… A handful of cases were noted, and then the numbers grew. Things started to get frightening – and then we were told that over-70s should not mix, and should self-isolate. And then we were told that we should not go out to pubs or restaurants. I had been to an evening wedding reception on the Saturday. And then the schools closed – no GCSEs or A-levels. And then we were told to work from home wherever possible. It was all a little surreal.
Being a sole practitioner and a working mum, I've always enjoyed the flexibility of working both from an office and from home. I would pick the children up from school and then log on in the evening to carry on with work. The case management system I use means that I can work wherever I am, so working from home was not going to be an issue. However, I made the decision that, as my husband works from home, I would carry on going to the office (which is a short drive away, and where I could work on my own), freeing a desk at home for my youngest daughter to do schoolwork. So to some extent, other than my daughters not going to school, my day-to-day routine did not change. But I knew at that time, and appreciate now, how lucky I was.
Even in normal times, clients are very stressed about moving house, but during lockdown, they were faced with the prospect of not knowing when they would move, while having to home-school and work from home
When lockdown was announced on the evening of 23 March, I was acting for various people who were due to move at the end of the week, and since they were all moving into empty houses, they were fortunately all still able to move. I didn't have any chains that were due to move that week – and anyone in a chain couldn't have moved anyway, as they couldn't complete. The Law Society, together with others, was instrumental in drafting a variation agreement and associated guidance, enabling chains to be put on hold even if exchange had taken place – provided that everyone in the chain entered into the variation agreement, everyone could move once the market opened up again.
However, even those moving into empty properties faced challenges. Removal companies wouldn't move people, so buyers had to make their own arrangements. I saw the number of new transactions fall, as estate agents could not conduct viewings – although those who had viewed houses before lockdown could still put in offers and continue with the conveyancing process.
Stressful times for everyone
But what was going on around me on the high street? We learnt a new word – furlough – and many conveyancing staff were put on the scheme, whereby the government would pay up to 80% of the fee-earner's salary. This sounded good, but in practice caused issues for some firms: the remaining fee-earners had to pick up the work of furloughed colleagues, keeping transactions ticking along where there were chains, and completing transactions with empty properties. There could perhaps be one or two conveyancers dealing with five or six persons' work. Conveyancing staff were also doing the work usually done by support staff (ordering searches and so on).
As can be imagined, those conveyancers were incredibly stressed. It's not ideal to work on another person's caseload at the best of times, but it's even less ideal when the furlough regulations prevent the person on furlough from doing any work, meaning that (strictly speaking) they should not be contacted about any of those cases.
Meanwhile, clients have been facing their own stresses. Even in normal times, clients are very stressed about moving house, but during lockdown, they were faced with the prospect of not knowing when they would move, while having to home-school and work from home – when the reason they were moving may have been because they needed a larger home for a growing family. So, we have stressed conveyancers and stressed clients.
Further stress has been added to the mix by the fact that it became normal during lockdown to exchange and complete simultaneously. This was to address the new need to self-isolate. It would be clear the day before completion if no move would take place due to self-isolation; a delay in exchanging could then be arranged so that there would be no breach of contract, and no notice to complete would need to be served.
I hope that simultaneous exchanges and completion do not become accepted and normal practice in the longer term
Simultaneous exchanges and completion (or "SIMs", as younger conveyancers call them!) are a way of working that I have never enjoyed. They are very stressful for clients, who don't know until the morning of completion whether or not they are definitely moving: they have the assurances that they will be moving, but it isn't definite. Having practised conveyancing for so many years, I have also come to value a time period between exchange and completion, in order to make sure that all the final searches are done, mortgage monies are ordered, and everyone has the security of knowing when they are going to move. And now, in an already very stressful environment, we have to contend with doing everything on the same day; only on the morning of completion do the parties know that completion is going ahead. I hope that we soon go back to having a week or more between exchange and completion, and that SIMs do not become accepted and normal practice in the longer term.
If I had to tell you one thing that would be my overwhelming memory of working during this period, it is the importance of mental health. I have always adopted the approach that clients are stressed – moving house is a matter over which they have little control, and they have to trust that those involved in the system are all working towards a common goal for their benefit. I have always taken the time to get to know my clients, so that I can deal with the stress points in a transaction, knowing how a particular client will react. But the number of times during lockdown when clients assumed that I would know what they should do, and asked me questions as if I had been caught up in a pandemic before, was staggering.
As work becomes more normalised again, it is now even more obvious that it wasn't only clients who were stressed, but also the conveyancers who were left to do the work, many of whom were also trying to run a business in difficult financial circumstances.
The Law Society has done an amazing job in providing guidance to conveyancing firms, as well as support and guidance across all sectors.
What next?
As we come out of lockdown, we will see what happens next, but we already know that there is still plenty to be alert to: local lockdowns, quarantines for those returning from holiday, and test and trace contacts, with the attendant possibility of the need for self-isolation.
In addition, the chancellor has now introduced a stamp duty land tax holiday on purchases of up to £500,000, which means that the market is buoyant – and will likely be manic as we come into March 2021, when the holiday ends. How that affects the property market as we get later into the year, with prospects of redundancies and an ongoing recession, remains to be seen. We are still in uncharted waters, swimming to find the best way to shore for all of us.