Property Section chair Warren Gordon looks at the Law Commission's proposals on commonhold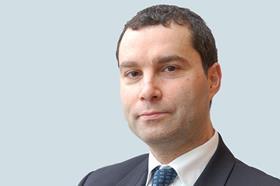 At the Law Society's National Property Law Conference in October 2018, Professor Nicholas Hopkins of the Law Commission spoke about the commission's initial proposals on changes to the law on commonhold. This was followed by the release of its consultation paper in December 2018. The deadline for responses was 10 March 2019. Professor Hopkins writes on the commission's proposals on page 13 of this edition.
There are no quick fixes
The biggest problem for the Law Commission is cultivating an interest among interested parties in an issue that has been a damp squib since its introduction in 2004 under the Commonhold and Leasehold Reform Act 2002.
The complexities of setting up a commonhold scheme, the ready availability of leasehold mechanisms, and the lack of sufficient incentives have meant that developers have been disinclined to embrace this alternative way to own property.
As part of the government's policy on leasehold houses and ground rents – and leasehold ownership in general – its focus on commonhold as a possible off-the-shelf solution has its advantages. However, as evidenced by the size of the Law Commission's consultation document, at almost 500 pages, there are no quick fixes.
A frustration shared by many in the legal profession is that some (but not all) of the mischiefs that commonhold seeks to address could be resolved if the draft bill included in the Law Commission's report 'Making land work: easements, covenants and profits à prendre' were enacted. The report was published in 2011 and was widely welcomed – the possibility of freehold positive and negative land obligations taking effect as legal interests in land and the key novel point of being able to enforce such positive land obligations against successors in title would remove one motivation for using the versatile leasehold mechanism. It would have been helpful to have seen whether such an enacted change might have reduced the use of leases in conveyancing, but that opportunity seems to have receded.
While not specifically addressed, the Law Commission's report does allude to the government considering wider measures to reinvigorate commonhold, such as whether commonhold should be compelled. While the Law Commission's well-crafted report may address some of the deficiencies of the original scheme and commonhold may become a desirable form of ownership, there would be significant concern at the prospect of some form of legal compulsion constraining transactions previously entered into freely.
So it is to be hoped that the Law Commission receives a significant number of responses to its authoritative paper, to seek to ensure that we ultimately end up with a scheme that is regularly used because of the clear benefits that it brings to the property industry.