Listed buildings and conservation areas can trip up even the most astute conveyancer, slowing down the process, damaging client relationships, and risking breaches of consumer protection regulations. Richard Copus explains what you need to know
Conveyancers may not realise the importance of knowing about listed buildings and conservation areas. There are far more listed buildings around than one might imagine, and the list is increasing all the time. There are almost 376,000 entries for England, comprising around two per cent of the housing stock. And there are nearly 10,000 conservation areas in England and Wales, so most conveyancers will come across at least one of them at some point in their work.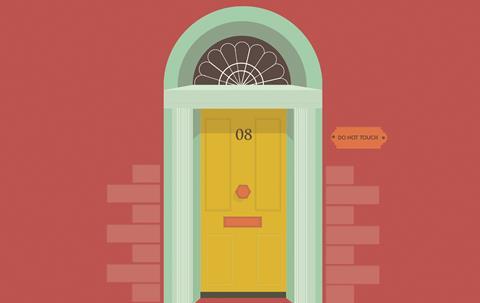 A firm knowledge of listed buildings and conservation areas not only helps to protect practitioners from negligence claims and breaches of the Consumer Protection from Unfair Trading Regulations 2008 (CPUTR 2008), but is also of immense benefit to clients, many of whom will be buying their first period property and will be in the dark as to what they can and cannot do with it. In this article, I provide a guide to the basics of the legislation and practice around listed buildings and conservation areas.
Listed buildings
Grades of listing
One of the questions which I am asked regularly is: what exactly is a listed building? A listed building is one which has been placed on the statutory list of buildings as being of 'special architectural or historic interest'.
There are three grades of listing: Grade I, Grade II* and Grade II. Grade I comprises less than three per cent of the stock; these are buildings of 'exceptional interest', such as Buckingham Palace and St Paul's Cathedral, and most of us rarely, if ever, come across them in relation to our work. Grade II* are 'particularly important buildings of more than special interest', such as a former church house in the west country, or a building with one or two unusually rare features; these are fairly rare, too, making up around six per cent. Grade II buildings are of 'special interest warranting every effort to preserve them'; these account for over 90 per cent of all listed buildings, and it is these which we as practitioners come across on a fairly regular basis.
Criteria for listing
Buildings are listed on one or more of five criteria:
age and rarity
aesthetic merits
national interest
selectivity
group value.
'Age and rarity' is fairly obvious. The older a building is, the more likely it is to be listed. The ruling is that all buildings containing a 'significant part' of their fabric built before 1700 will be listed. The majority of buildings constructed between 1700 and 1840 are listed. After 1840, more selection is exercised, and after 1945, there is a 'particularly careful' selection.
'Aesthetic merits' is also self-explanatory. The more interesting or attractive a building is, the more likely it is to be listed.
Something which catches many people out is 'national interest'. A seemingly inconsequential property can be listed because of its former historic or economic importance – for instance, a house in which a famous person lived, or a warehouse which was of particular importance during the war.
'Selectivity' is particularly relevant to 20th-century buildings. Where a large number of a similar type of property survive, the policy is to list only the most representative or significant examples; this could be a 1930s semi which still has its original Crittal windows and curved panes. It's easy to get caught out with these.
Buildings that are not particularly noteworthy may still be listed if they are part of a group, for example in a square. This is known as 'group value'. Larger areas with a mix of building types, including listed buildings may receive the looser protection of a conservation area (discussed below).
It is important to note that the state of repair of a building is not a relevant consideration for listing, but the owner of a listed building has a duty to keep the structure in a reasonable state of repair.
Procedure for listing
The Planning (Listed Buildings & Conservation Areas) Act 1990 is a consolidation of previous legislation, and is the principal statute relating to listed buildings and conservation areas.
The decision as to whether or not to list a building is made by the Secretary of State for Digital, Culture, Media and Sport, and administered by Historic England, or Cadw in Wales. As usual, Scotland has a different system. In practice, it is local planning authorities (LPAs) that list, with additional powers in London for the mayor and boroughs.
There is no appeal to a decision to list, but in practice, officers will discuss the reason for listing with the owner and listen to any arguments as to why the property should not have listed status. An owner can apply to have their property listed.
Once a property is listed, it is listed in perpetuity. It is rare for a building to be de-listed, and there has to be a very good reason for doing so. If your client lets their property fall into disrepair, hoping it will lose its listed status, this will more likely result in a fine and an order to reinstate it to its condition at the time of listing.
If your client lets their property fall into disrepair, hoping it will lose its listed status, this will more likely result in a fine
An interesting development in the 1980s was 'emergency' or 'spot' listing. In the 1930s, a number of art deco-style industrial buildings were erected along the A4 and A40 in the burgeoning London suburbs. One of them was the Firestone tyre factory. In 1980, hearing that the building was about to be listed, the developers destroyed it before a decision could be finalised, with demolition being carried on throughout the night. This resulted in a new policy of 'spot' listing, and a comprehensive survey of every at-risk building in England and Wales. The LPA can serve a 'building preservation notice' if a building is in danger of demolition or alteration in such a way as might affect its historic character. This remains in force for six months, until a formal decision is made whether or not to list.
Checking for listed status
This is really easy and quick: simply use the search function at www.historicengland.org.uk or www.britishlistedbuildings.co.uk . I personally prefer the latter – it's a more straightforward site.
Does listing devalue a property?
This is a subjective question. Over the years, I have taken the opinion that Grade II has either a neutral value or increases value slightly, depending on the individual property and its location. Trading Standards discussed the matter at one of its national meetings, because of its relationship to the Property Misdescriptions Act 1991 (since superseded by the CPUTR 2008), and speakers were split on their opinions.
Grade II* definitely puts an added onus on the owner (they have to obtain consent to change central heating radiators, for example). Grade I undoubtedly causes material devaluation of a property which could otherwise be developed extensively and more profitably.
Altering a listed building
Management of listed buildings is the responsibility of LPAs. The guiding principle is that listed buildings should be put to 'appropriate and viable use', and it is recognised that some modifications may be required as needs alter. Conservation, not preservation, is the order of the day.
Many modifications are permitted to Grade II-listed buildings, although the owner is subject to interpretation by the individual conservation officer. Examples are loft conversions (with flush conservation rooflights on the least visible elevation); extensions (in similar finish to the original dwelling); and the installation of central heating. Solar panelling is increasingly permitted if camouflaged fitments are used. Conservatories are normally frowned upon, as are uPVC windows. Structural walls must not be demolished, nor any of the features specifically mentioned in the listing.
Before any modifications are made, an application for listed building consent must be made to the LPA. This is normally free, on the basis that listing is for the greater good. If the proposed alterations would normally require planning consent, an application must also be submitted in the normal way (and, rarely, planning permission may be required where it would not normally be, such as with the erection of an enclosure).
Common mistakes to make
Plastic and metal window frames do not automatically mean that a property is not listed, as these might have been installed prior to listing; the legislation is not retrospective.
I have lost count of the number of clients who have told me that the only part of their property which is listed is what is stated in the listing document! Whatever the listing states, everything within the curtilage of the property is listed, and this includes garden walls and anything material in the garden itself.
Fixtures and fittings are theoretically included, although in practice, these are only relevant to Grade I buildings.
Be careful when advising clients on a new build where the development is in the 'setting' of a listed building – that is, visible or close to it. In such cases, the LPA has a duty to decide whether or not this will detract from the 'experience' of the listed building.
Conservation areas
What are they?
We all think we know what conservation areas are: pretty places in the middle of our most attractive towns and villages, usually surrounded by period buildings and the odd thatched pub or restaurant.
Conservation areas protect the quality and special interest of neighbourhoods, whereas listed building legislation protects individual buildings. The protections apply to road layouts, street furniture, shop fronts, trees, greens and the like.
We have some of the strictest legislation on period properties in the world
The concept of conservation areas was introduced in 1967 and is governed by sections 69-70 of the Planning (Listed Buildings and Conservation Areas) Act 1990. Current planning policy guidance is set out in section 12 of the National Planning Policy Framework (NPPF). The definitions are similar to those for listed buildings, but in this case, it refers to neighbourhoods rather than individual properties.
Conservation areas are not preservation areas, so new development is permitted if it preserves and enhances the character of the area. The ethos is proactive rather than reactive.
LPAs have a duty to determine which parts of their areas should be protected, and they are encouraged to liaise with the public before designating areas. This is in stark contrast to property listing.
Who sets them up and who enforces them?
Section 69 requires the LPA to determine which parts of its areas possess 'special architectural or historic interest' and to designate them as conservation areas. (In London, Historic England can also designate conservation areas following consultation with the Secretary of State for Digital, Culture, Media and Sport and the relevant London borough council.) LPAs are encouraged to liaise with the public beforehand, but they do not have a duty to do so. Enforcement is piecemeal, and many conservation areas contain buildings on the 'at risk' register.
Controls
Any building over 115m3 needs planning permission for demolition.
Trees over 7.5cm in diameter (that's only three inches!) cannot be felled without notice.
Permitted development rights are restricted or removed. It is prohibited to put in dormer windows, install satellite dishes fronting onto the public highway, or erect external cladding. The size of extensions can be restricted.
Article 4 directions
Even with the basic restrictions in place, the character and appearance of conservation areas can be so dramatically transformed by insensitive alteration to buildings that LPAs can now withdraw all permitted development rights, by applying an article 4 direction. These directions tighten up the rules and make them easier to enforce.
Article 4s should be striking fear into the hearts of estate agents
Where an article 4 direction is in place, permitted development rights are effectively withdrawn unilaterally. Under the rule, unsympathetic alterations such as the installation of uPVC windows will require planning permission where they are visible from a public highway or open space, which enables the LPA to retain more control over the area. Applications are free.
There are two types of article 4 direction:
article 4(2), which applies only to dwelling houses fronting onto a public highway, waterway or open space – such directions can be instigated directly by the LPA
article 4(1), which applies to all types of buildings anywhere in the conservation area – such directions require the secretary of state's approval.
Article 4(1) directions are rare, because they cost the LPA more time and money to put into place, and for the most part, it is the street view that most members of the public are concerned with.
Article 4 directions have not been used much in the past, because they are considered by many LPAs to be a draconian measure, and most would rather engender public support for their proposals; the threat of over-regulation can be counter-productive.
However, as has been seen above, the basic conservation area rules are fairly lax, and many people install plastic windows with impunity – indeed, some local authorities don't help by erecting unsympathetic replacement street furniture. As a result, article 4s are becoming more and more common. This development should be striking fear into the hearts of estate agents – many don't even mention conservation areas in their sales particulars, let alone article 4 directions.
Conveyancers should also beware, as article 4s do not always show up on local searches. Article 4s are quite restrictive, and could adversely affect a buyer's decision to purchase. This would represent a 'misleading omission' under regulation 6, part 2 of the CPUTR 2008, so I would advise solicitors and conveyancers to check directly with the LPA as to whether an article 4 direction is in place once a property is found to be in a conservation area.
We have some of the strictest legislation on period properties in the world, but most people would agree that this has helped to preserve much of the character which is part of our heritage, and which makes our country such an attractive place in which to live.