Duncan Wood talks to Hillyer McKeown's head of commercial property, Caroline Jones, about how her firm is winning awards for its innovative approach to IT in its conveyancing practice
Last September, north-west firm Hillyer McKeown (HM) toasted its win at the Law Firm Services Awards, where it was named Direct Conveyancing Firm of the Year (it was also highly commended at the National Modern Law Conveyancing Awards 2017). The judges praised HM's 'proactive' approach and 'progression and integration of technology for the benefit of the client'.
'We have made substantial investment in our department in terms of recruitment and training,' explains Caroline Jones, partner and HM's head of commercial property, 'but for us to deliver conveyancing services at the speed we need to ensure clients keep returning, we have to have strong IT behind us, too. It was quite a big leap for the firm investing as much as it has over the last 18 months, but it demonstrates our commitment to our department's future as a major part of the business'.
Turning to tech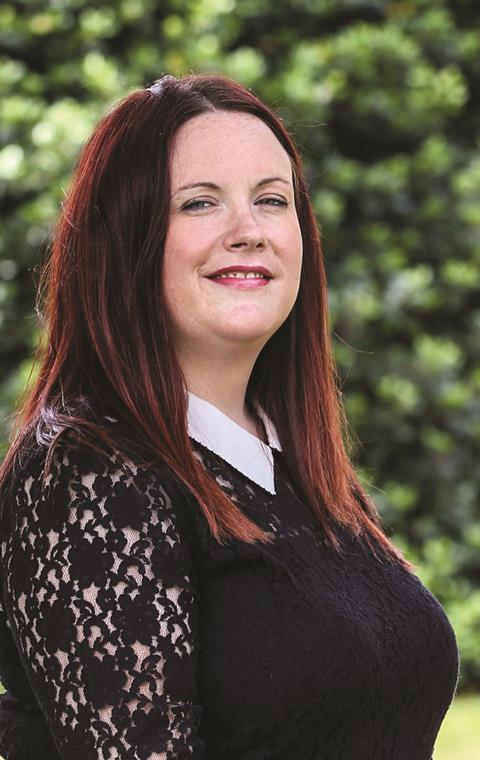 The main driver of HM's IT investment has been, perhaps unsurprisingly, accelerating client expectations as to the delivery of legal services. Jones also points to a number of well-established law firms in the north-west that have shut their doors in the last five years. 'They all had quite a traditional mindset, and didn't fully embrace technology,' she remarks. 'If you stand still, you wither and die. We've always been aware of the direction society is moving in. What the client wants in 2018 is completely different to what they wanted 10 years ago. Much of what has changed in their demands has been driven by IT. The client wants everything to be quicker and slicker, and for the process to be entirely online.
'Our tagline as a firm is: unrivalled client service. Our aim is for the client to go nowhere else. To do this, we must make everything as smooth and straightforward as possible, so next time the client has a legal issue that needs dealing with, they won't even think about using anyone but us. Without investing in tech, I don't think this would necessarily happen,' Jones says.
The market has undoubtedly driven down prices in conveyancing, but for Jones, an important fact remains: buying and selling a home is still a fundamental part of life for most people, and as such, they want a personable, 'hands-on' experience with their conveyancing solicitor. 'Our challenge as a business is this: how do we deliver an unrivalled client service while staying profitable?' HM's response is a new bespoke client dashboard, scheduled to go live later this month, which will allow clients to complete all necessary conveyancing forms electronically and upload them to HM's case management system (CMS). The only things clients will have to 'wet'-sign are the mortgage deeds and transfer deeds. The dashboard will also allow clients to log on and see the status of their case instantly.
'We spoke to a lot of clients and asked them: How often do you want to hear from us? What do you want to be updated on? And so on,' explains Jones. 'From our research, we realised that there are lots of small things in the conveyancing transaction that the client doesn't necessarily need to be updated on by a team member – for example, the completion of searches. We can update them electronically via text or automated email on those things, or they can log on to the dashboard to find out for themselves. That way, even if they haven't spoken to someone at HM for several days, the client is still regularly engaging with us. This will also reduce the number of enquiries our team have to deal with on a daily basis.'
User testing has been particularly vigorous, and involved plenty of non-conveyancers, including the families of staff, to ensure the dashboard will be as easy to use as possible. 'I think it will set us apart from the competition,' says Jones. 'There is no firm that I know of, at least locally, that has anything like it.'
Getting on board
As a growing business, any new tech HM considers must have the potential to be developed and built upon across the firm.
Take the firm's CMS, for example. 'A robust CMS is essential in meeting the demands of today's conveyancing client,' declares Jones, 'and for HM, when it came to replacing our old system, we knew it had to suit the needs of the entire business as a commercial law firm, first and foremost.' In the end, after 18 months of research, SOS was chosen. 'It provides a very process-driven approach to conveyancing, and keeps errors to a minimum,' Jones says. SOS also integrates with third-party software like AdobeSign, which provides for electronic signatures, and InfoTrack, a platform that allows the user to access and utilise data from a range of sources including Land Registry, Companies House and HM Revenue & Customs. Automated checks, such as Lawyer Checker, can be built into workflows, essential in the fight against cybercrime.
Obviously, it is not just the heads of department that any new tech has to win over. 'Fortunately, we have a fantastic IT team who are completely enthusiastic and don't really need persuading about the merits of a new piece of kit,' says Jones. 'They are always coming up with new ideas and seeing how they can push things
one step further. They aren't just sitting there waiting for us to buy the tech – they are working out how it can be the best it can be for the client.'
Of course, not everyone likes change, but the fallout has been minimal. 'We have had a couple of staff who have moved on from the conveyancing team,' Jones reports. 'They had been doing the same job in the same way for so long, and the changes we have brought in and will be introducing in the future were perhaps a bit too big for them to get their heads around. I do understand that, but we have to change, and we have to grow.'
Does that imply that only young and tech-savvy candidates need apply in future? Jones says their recruitment policy has not changed as such – experience and expertise are crucial – but the firm does look for people who embrace change and who are 'open to us improving our tech. We are doing this for the benefit of staff as well as clients. Conveyancing is a very stressful job, and I'm all for doing anything we can to reduce the pressure on our fee-earners'.
Monitoring
HM's IT team regularly reviews and runs reports on the performance of company tech. While there have been no major problems so far, a few tweaks have been necessary. 'We do a lot of vigorous research before we say yes to anything, to see how it meets our conveyancers' needs,' explains Jones. 'There has been some tech we have decided not to go ahead with as it wasn't quite the right fit for us; for example, we looked at voice recognition software, but decided to stick with digital dictation, which was a huge deal for us when we introduced it – only five years ago, we were still using secretaries and dictaphones.'
HM's IT team is crucial in keeping up with the pace of technological change in a rapidly advancing industry. Team members regularly attend events and seminars, and are actively on the look-out for new tech with the potential to expedite transactions and improve the conveyancing process generally. 'When a new product goes on the market, we are always keen to see how it might help us, our staff and our clients,' Jones says. 'The senior management team ultimately has a lot of faith in our IT team, and our external IT partners too – their support has been invaluable. Our strong relationship with them is crucial.'
The long term
The rapid speed at which technology is advancing, combined with the 'on-demand' nature of a consumerist society, has made meeting client expectations and delivering client satisfaction one of the toughest challenges for today's conveyancer. 'Millennials want everything at the touch of a button,' Jones remarks. 'If your client is sitting on the sofa after a day at work and can't log on to your IT system to find out where their case is up to, your firm is unlikely to survive – and certainly not going to grow. If your client is left on hold for 20 minutes when they call your office, or they receive an automated response to their email enquiry that says you will endeavour to respond within 10 working days, first, that's not good enough, and second, they won't use you again.'
Is HM concerned with the triple threat of online conveyancers, tech start-ups and emerging disruptive technologies like blockchain, facing the 'traditional' conveyancing model? Everyone has their place in the market, Jones suggests. 'It comes down to what the client wants. We want to attract people who want a personal experience; they are the ones who will come back to us time and again and tell others about us.'
But personal isn't enough. 'You need strong IT in the background to make the service quick and easy and meet the client's needs. It's a buyer's market and people want a straightforward experience,' says Jones. 'The best way for us to do that is to bring our personal expertise to each case, but hand in hand with fantastic IT.'
Caroline Jones' top procurement tips
A good CMS is essential; take the time to find the right one for you. Remember there is no 'perfect' or 'one size fits all' CMS. Speak to other law firms about the pros and cons of their CMSs.
Don't put it off – if you're thinking of having a new CMS in place by 2020, then by this point, you should be starting to do your due diligence work and talking to potential providers.
If you haven't already, I strongly recommend moving to digital dictation – it has proved to be hugely beneficial for my firm. The days of a single fee-earner running a file and dictating letters to a secretary are long gone.
Work with your IT team on any new projects from the outset – they understand the tech, you understand the law – together, it's a winning combination.