Property Section committee member Clare Harman-Clark rounds up the sessions at the National Property Law Conference, held at the Law Society on 10 October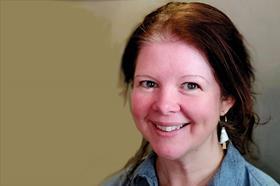 It has been a challenging year for our profession. Buffeted by changing policy, beaten by fraudsters and bewildered by the promises of digital revolution, we now face very serious questions about how we operate in order to best serve our clients while ensuring the sustainability of our practices. Running with the themes of transparency, regulation and change, the National Property Law Conference had a lot of ground to cover.
In 2018, HM Land Registry (HMLR) reported £130m of attempted property fraud, a crime increasing with alacrity. Little surprise then that both commercial and residential updates were dominated by discussion of how to deal with the outcome of the conjoined appeals in Dreamvar [2018] EWCA Civ 1082. Unravelling the rationale for finding breach by the buyer's lawyers when the purported seller had absconded with the purchase price, Cecily Crampin of Falcon Chambers reminded those present to get to grips with the Law Society's Code for Completion by Post, and pause for thought before issuing an undertaking – which prompted a lively discussion on the creation of a duty of care.
On the whole, the audience was disarmed with practical tips for avoiding common HMLR application errors
Running with the practice management theme, Chris Handford of the Solicitors Regulation Authority (SRA) explained in full the changes to the SRA Handbook, and the SRA's (admittedly still rather opaque) approach to enforcing new price transparency rules. Alison Matthews, director of quality and risk at Shoosmiths, set out the challenges presented by changes to anti-money laundering requirements, and potential solutions.
Of course, there were plenty of other important takeaways. We heard about changes to the Conveyancing Quality Scheme and Conveyancing Protocol. We learnt that land valuations under the Electronic Communications Code do not assume the site will be used for telecoms. We battled our way through the government's confusing array of leasehold reform. A scenic tour of impactful (and interesting) case law took us from sky-high Tate Modern extensions to 19th century burial vaults. And as the world wakes up to climate change (and hears the sounds of Extinction Rebellion on the streets), a back-to-basics session on environmental law from Caroline May of Norton Rose Fulbright could not have been more timely.
Standing before a room of property lawyers, meanwhile, Andrew Robertson, head of customer policy and service performance at HMLR, must have expected something of a battle when he came to discuss how requisitions and rejections were dealt with. There was some consternation on HMLR plans to share requisition data with the SRA (have conveyancers been "hung, drawn and quartered", as one delegate put it?), but on the whole, the audience was disarmed with practical tips for avoiding common application errors.
Just as delegates were getting to grips with the current pace of change, two sessions presented to us the potential for a real digital onslaught. Conference sponsors Gazeal shared the stage with Yoti and Shieldpay to discuss how the process of buying a property is too slow, and demonstrated how tech can reduce the friction, the frustration and the timescales.
And Matt Prior, of the Ministry of Housing, Communities and Local Government, showed how the government is investing to modernise the whole transaction lifecycle. For those of us willing to adapt, there are exciting spaces to occupy in this brave new world.