Section chair Warren Gordon considers the implications of new developments around e-signatures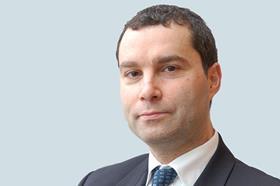 This is my first Comment since the Law Society's National Property Law Conference in October. The event was very well attended and well received, offering something for both commercial and residential practitioners, as well as those in the public sector or in-house.
Technology increasingly plays a part in our conferences and conventions, and this year was no exception, with a panel session on innovation in identity verification, money protection and property exchange systems.
One aspect of technology that is having an increasing impact on the work of property solicitors is electronic signatures. In September 2019, the Law Commission issued a helpful report on the electronic execution of documents, which it hopes will assist users of e-signatures to proceed with confidence. The commission confirms that an e-signature (where the signatory has the required intention to authenticate) can be used validly to execute documents and deeds and satisfy statutory requirements for a signature. So far so good, but there are some caveats.
HM Land Registry (HMLR) will not accept e-signatures (other than its own variety) for registrable dispositions such as transfers, leases and charges. Also, the Law Commission is only happy with the witnessing of the e-signature of deeds if the witness is physically present with the signatory, which may undermine some of the convenience of e-signatures.
So, if you or your clients wish to try out e-signatures (and assuming no corporate governance prohibition), the commission has indicated that there is scope to use them in documents such as property sale contracts, agreements for lease, commercial contracts and non-disclosure agreements. However, do not use them for documents that have to be registered at HMLR, and the commission also cautions against their use where there is a witnessing of a deed.
The other cautionary note is the case of Neocleous and another v Rees [2019] EWHC 2462 (Ch). The High Court held that a property contract contained in a series of emails was validly signed by a solicitor on behalf of his client, by the automatic generation of the solicitor's name and other contact details at the foot of an email. This decision should cause senders of emails to consider the implications of their name and other details being automatically inserted as a footer, and whether disclaimer wording needs to be included to prevent a contract being inadvertently created.
Technology can certainly make our lives easier, but can bring about unintended adverse consequences.
In other news, we have published our 2019-20 Property Section engagement programme. It provides information on our Section offering, including regional seminars, conventions, online learning and editorial content.