Delegates at the conference could choose between five workshops, run twice over the course of the day. Kim Tasso summarises her session on developing a stragegy to get more private client work.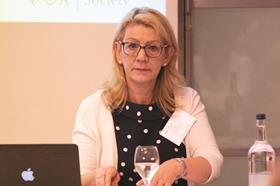 The starting point for developing more private client work is a strategy. Marketing strategy is choosing the right services to promote to the right markets at the right price and with the right promotion. While some private client lawyers use transactional B2C strategies, most adopt a relationship management model / trusted adviser model.
To develop a strategy, ask yourself:
Where are we now? (Analyse internal and external data to understand your best clients and work, and understand what issues will affect client needs in the future.)
Where do we want to be? (Set SMART goals – specific, measurable, achievable, realistic and timely.)
How will we get there? (Identify and select the appropriate strategies and tactics.)
How much will it cost? (Consider both cash and time investment.)
There was strong support in the session for niche marketing strategies – identifying a specific market on which to focus.
We considered various ways to set meaningful and measurable goals for private client teams and practitioners – going beyond fees and profits to types of work, value of cases and reputation.
The rest of the session considered various marketing strategies.
1. Engage the internal audience for cross-selling
Many delegates said that much of their work is referred from existing clients, and we discussed the use of the Net Promoter Score for this purpose. (For more on this, read my blog on client satisfaction benchmarks.)
We explored the use of focused and targeted internal communications campaigns, client relationship management programmes, wills banks, client experience management and personal cross-selling strategies.
2. Improve external referrer relationships
Many delegates reported that they received many referrals from external organisations – other lawyers, accountants, financial advisers, property professionals or banks.
We considered focused versus scatter-gun approaches. We looked at ways to target specific referrers and develop mutually beneficial relationships. We explored creative ways of reciprocity.
There are many blog posts on this topic, for example:
3. Use digital marketing and social media to raise profile and generate leads
We explored digital strategies including websites, pay per click, search engine optimisation, video and podcasts, specialist portals, blogging, social media, and content management.
The value of combining various approaches into an integrated campaign – to share the load, to allow lawyers to play to their particular strengths, and to enable monitoring and measurement – was discussed.
Finally, we explored a number of case studies:
email and social media campaigns – Anthony Collins Solicitors
"Connected Generation" thought leadership – Charles Russell Speechlys