Private Client Section committee member Helen Starkie rounds up the highlights of the Section's annual conference, held in London on 28 June, and introduces our conference special edition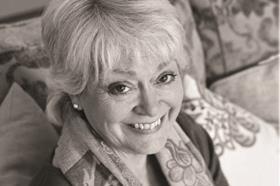 On a warm day at the end of June, over 175 private client practitioners convened in the cool basement of the Victoria Park Plaza for an eagerly awaited conference covering a broad range of topics.
It was a stimulating programme, made possible this year by the generosity of event associate sponsor thewealthworks; and exhibitors Certainty, Finders International, Title Research, and John Venn & Sons – scrivener notaries – all of whose stands were enthusiastically visited by delegates during the breaks between conference sessions.
Emma Chamberlain from Pump Court Chambers kicked off the event with a lively, comprehensive and user-friendly update on capital tax planning, in an hour which simply flew by, leaving us all wanting more.
Emma having warmed up the audience, we moved on to a half-hour 'In conversation with' session during which Michael Cross, news editor of the Law Society Gazette interviewed two representatives of the Law Commission – Stephen Lewis, commissioner for commercial and common law, and Teresa Trepak, a lawyer in the commercial and common law team. The interviewees dealt bravely with some searching questions, and promised to take back to the commission the views expressed by those present.
Next came the break-out sessions – and this was probably the most difficult year for me to choose which two to attend, from a choice of five fascinating topics.
My own choices were Helen Clarke's annual round-up of developments in the elderly client and Mental Capacity Act arena – for many, a highlight of the conference every year. This year's session did not disappoint, covering not only updates in case law, but also invaluable tips on the practical issues facing us each day.
Kim Tasso's breakout session had delegates discussing over lunch how they would implement her suggestions in their own firms
I also attended a stimulating interactive session by Steven Appleton of Brabners LLP on how to protect clients from inheritance tax on business property, and again, delegates attending the session came away with practical tips to use 'back at the ranch'.
I was sadly not able to attend the other three sessions: William Moffett from Radcliffe Chambers on contentious probate matters; Luke Brooks and Paul Garwood, both from Smith & Williamson, on pensions; and Kim Tasso of RedStarKim Ltd on strategies for developing more private client work (which had delegates discussing over lunch how they would implement her suggestions in their own firms).
A new feature this year was a presentation by Melinda Giles, a member of the Section committee and our representative on the Law Society Council, during which she gave an insight into the role of Council and its members, and how she represents the Section's interests. It seems as though Council had previously been something of a mystery to many attendees, and Melinda's talk drew warm interest.
Finally, Professor Lesley King gave her usual conference round-up of developments in private client practice. Anyone who can hold the attention of an audience which has already been absorbing information for over six hours and send them away at the end of a further hour enthused about what they have heard is something of a miracle-worker – and Lesley works that magic year after year!
The conference is extraordinary value for money: so much information, so expertly presented, in the space of just one day. I advise you to book for next year as soon as the date is announced.