Featured events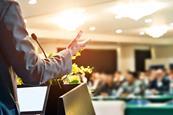 An essential event for all section members, this year's annual conference promises to equip you with the latest thinking on private client work.

Watch this recorded webinar to learn everything you need to know about the changes, ahead of the upcoming deadline.

Watch this webinar recording to learn from our expert speakers about the recent amendments to the Inheritance Tax Regulations

With changes to capital taxes likely, how should we be advising clients on inheritance tax (IHT) mitigation in 2021? Join our webinar for a practical focus on IHT planning in extraordinary times.