Featured events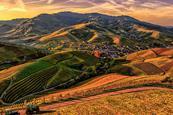 Our  2021 cross border conference will help you to keep on top of the increasingly complex and changing environment of international private client work. The event takes place online.

On 29 September 2020, Sophie Wales hosted a webinar, discussing a variety of topics relating to personal injury trusts. This webinar is a masterclass all about setting up, managing and dealing with all issues arising from personal injury trusts.

In this one-hour webinar, Melinda Giles looks at the issues relating to vulnerable clients wishing to co-habit or marry, recorded in our webinar on Tuesday 13 October.

Join our webinar event with Professor Lesley King to learn about the latest private client law hot topics.