Membership
If you have a question about joining the Section, renewing your membership or accessing your Section benefits, contact our operations team.
Email: msadmin@lawsociety.org.uk
Feedback
Let us know if you have feedback on the Private Client Section, such as suggestions for future topics or ways to improve your benefits as a Section member.
Email: membershipengagement@lawsociety.org.uk.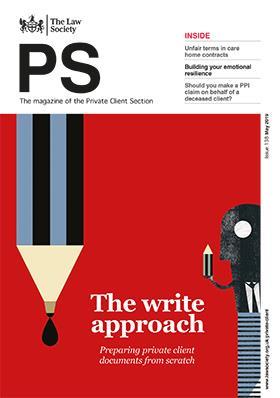 Ideas for articles
Contact the editor, Duncan Wood, if you have an idea for an article for our magazine, PS (either that you'd like to write, or that you'd like to read), or any feedback on our features.
Email Duncan or call 0208 049 5505.
Advertising
Contact our sales team to find out about advertising in our magazine or other Section products.
Email: sales@lawsociety.org.uk
Website
Contact our website administrators if this website stops working, you find any broken links, or you have other questions about how the site is working.
Email: communitiessiteadmin@lawsociety.org.uk