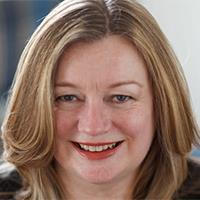 Melissa Hardee provides an update on the introduction of the Solicitors Qualifying Examination (SQE)
Despite the tumultuous events of this year, the SRA is determined to introduce the SQE in September 2021.
In part, this is out of necessity – the SRA has to have a centralised assessment for those who complete their legal apprenticeships next year. This means that for prospective students, law schools and training providers, not to mention employers, the time frame is very tight for planning and preparation.
It is not a foregone conclusion though – the last hurdle the SRA has to get over before the SQE can be introduced in September 2021 is final approval by the Legal Services Board (LSB).
Initially, the SRA applied to the LSB in 2018 for preliminary approval, which the LSB granted subject to a further application being submitted for rule changes detailing the SRA's proposals for implementing the SQE, which was expected to have been done in 2019. The SRA submitted this further application on 31 July 2020.
The 28-day period for initial decision by the LSB was extended, however, and a decision is now expected by 28 October 2020. This means a short preparation period but firms are proceeding on the basis of what has been decided to date.
However, there is still ongoing concern and objections to the SRA's proposed introduction of the SQE, and a letter from five representative academic bodies has been submitted to the LSB.
Will these have any effect? Probably not. Even a request by the Justice Select Committee to extend any consideration of the initial application by the six months was ignored by the LSB in 2018, which steamed ahead with its approval, but conditional on the SRA submitting this further application.
So, assuming the LSB approves this further application by the SRA, what do we now know about the SQE?
Since the SQE2 pilot took place in December 2019 the SRA has accepted Kaplan's recommendation in its report on the pilot that: "The SRA should adopt a uniform design for SQE2. Candidates should only be required to have sufficient knowledge to make them safe and competent to practise on the basis that they could look up detail later. In a case where detail was required to answer a question, candidates would be supplied with materials which a Day One Solicitor would look up."
The SRA has also accepted that: "SQE2 should take the form of a single examination consisting of between 15 and 18 tasks (or 'stations') in which candidates' skills are sampled across the range of reserved activities and business law and practice."
The SQE will be in two parts:
SQE1, which will test the application of functioning legal knowledge. This will be done through "single best answer multiple choice questions"
SQE2, which will consist of practical legal skills assessments on: client interviewing; attendance note/legal analysis; legal research and written advice; legal drafting; legal writing
SQE1 will have to be passed before SQE2 can be attempted. We now know more about timings and cost including the following:
SQE1 and SQE2 will each have two sittings a year. The first sitting for SQE1 will be in November 2021, with the results published six weeks later. The first sitting for SQE2 will be in April 2022, with those results published 14 weeks later
SQE1 will consist of two exams, which must be sat together. Candidates will have a choice of exam centres in different locations. For SQE2, there will be a more limited choice
the fee for SQE1 will be £1,558, and £2,422 for SQE2 – a total outlay of £3,980 to sit the SQE in its entirety
the fees do not include any preparation courses a candidate may need to do to for the SQE, and there is no ceiling on how much a candidate may have to pay for preparatory courses, which will depend on whether a candidate wishes to do a law degree and LPC-type course or various types of crammer courses, or anything in between. Currently, the cost of exams is included in university tuition fees and the LPC course fee, and trainees on a period of recognised training are paid and will have their PSC course and exam fees paid by their employer
candidates will only be allowed three attempts, and candidates have six years within which to make those attempts
In addition to passing both parts of the SQE to qualify as a solicitor, a candidate must also complete at least two years of qualifying work experience, which must be two years full-time or equivalent.
The SRA defines qualifying work experience as "any experience of providing legal services that offers a candidate the opportunity to develop some or all of the competences needed to practise as a solicitor". The SRA has said that it will expect employers to take a common-sense view of what 'full-time' means.
Although the SRA's original intention was that the qualifying work experience requirement would need to be satisfied before a candidate sat SQE2, now qualifying work experience can be gained during or after a candidate sits the SQE; it just needs to have been completed by the time the candidate submits their application for admission.
In fact, the SRA has said that candidates could start 'banking' relevant experience they are gaining even now.
Signing off qualifying work experience will be the responsibility of either the COLP, a solicitor of England and Wales within the organisation, or a nominated solicitor of England and Wales outside the organisation but with knowledge of the candidate's work – the solicitor does not have to hold a practising certificate.
For employers, understanding the transitional arrangements will be key.
The position is that if a person has already completed, started, accepted an offer of a place on or paid a non-refundable deposit for a Qualifying Law Degree, CPE/GDL, Exempting Law Degree, LPC or training contract/period of recognised training, before 1 September 2021 then that person may qualify under the existing routes. The end date for qualifying under the existing routes will be 2032.
Given the complexity of different routes, and the panoply of types of qualifying work experience of candidates, employers need to work out their policy and approach to recruitment from September 2021, if they have not already done so.