Would you recognise the signs if your client was being abused? Angela Johnson from the Office of the Public Guardian explains what to look out for, and what steps it takes once a solicitor has raised the alarm
As head of practice and compliance for the Office of the Public Guardian (OPG), I make sure that everyone who works for us follows our safeguarding policy. This includes putting the right processes in place to protect people in vulnerable circumstances from abuse or neglect.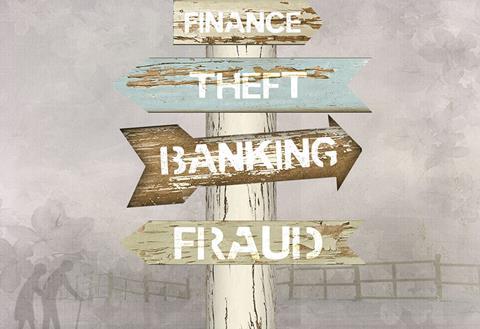 At OPG, we work to prevent abuse in different ways. We supervise deputies, investigate allegations of abuse, contribute to mental capacity policy and promote legal safeguards.
As a solicitor who may work with vulnerable clients or their families, you should be on the look-out for the warning signs of abuse.
When dealing with a person who lacks mental capacity, it's important to look out for signs that they are not being looked after properly. This is equally important whether you are acting for the person concerned as their deputy or under an enduring power of attorney (EPA) or lasting power of attorney (LPA), or whether you are advising those who care for the person.
There are many things in a person's life which can offer an insight into their welfare. As a professional, it's up to you to know what they are and what to do when you see them.
Signs of abuse
Abuse and neglect take many forms. Abuse can be a violation of someone's human and civil rights. Abuse can be physical, financial, verbal or psychological. It includes neglect and can be the result of an act or of a failure to act.
Financial abuse
Signs of financial abuse may include unexplained or sudden withdrawals of money from accounts, or evasive, un-cooperative behaviour on the part of people dealing with their financial affairs. Ask yourself the following questions.
Have you seen the person who lacks capacity yourself before taking instructions?
Do you have any concerns that they are being coerced into making an LPA or changing their will?
Is advice being sought on making large and uncharacteristic gifts that would deplete their estate?
Is enough being spent on meeting their needs?
Remember that abuse can be carried out by someone close, such as a family member or carer, or by people in a position of trust, including other professionals.
The condition of a person's home can also tell you if someone is at risk of financial abuse. If you see piles of junk mail or signs of hoarding, or notice high call or email volumes, this could indicate underlying problems. If this is the case, there are ways you can help. You can talk to the police, social services or trading standards to find out more.
Physical abuse
Signs of physical abuse may be someone refusing or reluctant to accept the care that they need, perhaps leading to physical deterioration, such as ulcers, bed sores or being left in wet clothing. Is the client receiving their prescribed medication or appropriate medical care, and do they have enough clothing and personal belongings?
Of course, this is just a small selection of the possible indicators. We list more in our safeguarding policy (see the end of this article for a URL).
If you become a deputy or an attorney for a client, we always advise you to get to know them, if you don't already. If you know someone well, you're more likely to spot changes in their behaviour which can be an important sign that something's amiss. If you are part of a large legal firm, you might not meet that person often enough to notice any differences. Once a year is not enough to keep an eye out for anything untoward in their lives, so you may need to rely on others to alert you to concerns.
It may be a challenge to make regular visits to the client, so you could consider employing a 'befriender', if the client has the funds to do so. This person could just regularly visit, take them a bunch of flowers or a magazine to their care home or house, clip their fingernails or read to them. They will also be another pair of eyes and ears to check up on the person.
Other people can help to keep an eye on the client too, such as neighbours and people who are around the client on a regular basis and will spot anything unusual happening. Do they know that you act for the person and they can report any concerns to you?
If you can visit a client frequently, look for physical signs such as minor injuries, weight loss, weight gain or tearfulness. Consider the family circumstances of the client and any past abuse, along with conflicts, difficult behaviour and ill health.
When talking to the client and the people who surround them, listen out for any paranoid, secretive or inappropriate language. And ensure that the person caring for your client understands their role.
When you suspect abuse
If you do spot anything which suggests the client is being neglected or physically or financially abused, you should report this to adult social services within their local authority as a safeguarding concern. If you suspect that the abuse is by a court-appointed deputy or someone acting under an EPA or LPA, you should contact OPG.
We will respond quickly and take all suspicions and allegations of abuse seriously – the needs of an adult or child at risk are our highest priority. Our staff are trained to recognise signs of abuse, whether physical, financial, verbal or psychological.
When you raise a concern
We investigate all complaints that fall under our jurisdiction. As set out in the Mental Capacity Act 2005, we can only investigate people acting under an LPA or EPA, or court-appointed deputies.
We risk-assess all concerns when received and decide whether to carry out a full investigation. We take all allegations of abuse seriously, but if we cannot act, we will refer it on to the appropriate agency.
Investigations take many different forms. If financial abuse is suspected, we will ask the attorney or deputy to account to the Public Guardian, and we will examine financial records such as bank statements – in some cases over many years. We will visit the person who may lack capacity to assess their capacity to make decisions, and to ascertain their wishes and feelings. We work closely with other agencies, such as social services and care staff, particularly if there is a welfare concern. We can obtain copies of care and medical records.
Investigations vary in length. We aim to complete them within an average of 70 days from the date of referral, but many are concluded more quickly. And we can make urgent applications to the Court of Protection (CoP) if necessary, for example, to freeze bank accounts.
If we find evidence of wrongdoing, we can apply to the CoP to suspend, discharge or replace a deputy. Similarly, we can apply to the court to revoke an EPA or LPA, and ask the court to appoint a deputy in place of the attorney.
Many of our investigations have resulted in criminal convictions, which have been covered in the national and regional media. In 2016, we investigated more than 946 new cases and made more than 135 applications to remove powers.
We don't have authority to carry out investigations in some cases. For instance if the person is not acting under a deputyship order, LPA or EPA. However, even if we can't act directly, OPG and/or the CoP may still have some involvement in an investigation being carried out by another party. We cannot recover assets through the civil courts on behalf of the person who lacks capacity. However, if there is a security bond in place, we can ask the CoP to consider ordering the bond to be called in.
What else can you do?
Make sure that everyone in your firm who has contact with the client knows how to make safeguarding referrals. These expectations are set out in our professional deputy standards.
Keep up to date with developments in social care, including case law affecting the vulnerable, as part of your continuing professional development. The BAILLI website includes decisions by the CoP, which will be valuable knowledge when carrying out your duties.
You can also contact OPG for advice if you are dealing with suspected abuse yourself, for example, if you are considering applying to court for revocation of a power of attorney.
Did you enjoy this article? Get access to many more like it by joining the Private Client Section.
For more information
To make a safeguarding referral
Email: opg.safeguardingunit@publicguardian.gsi.gov.uk
Telephone: 0115 934 2777
Textphone: 0115 934 2778
Our safeguarding unit is open Monday to Friday, between 9am to 5pm, and 10am to 5pm on Wednesdays.
Useful links