After more than a year since the pandemic began, Steve Pearson considers some of the issues arising in complaints-handling as we emerge from the third lockdown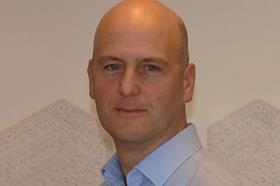 As the country moves forwards with the gradual easing of lockdown, many lawyers are reflecting on the changes that have taken place in the last year and how the Legal Ombudsman (LeO) is operating now. But for those working in the property market there is little time for reflection at the moment, as we head towards the end of the Stamp Duty Land Tax (SDLT) holiday period and firms are working as hard as possible to help people to buy their property before the cut-off dates come into force.
The last year has undoubtedly been a challenging and busy period in the property market. While the property market has remained strong there will have been changes in how you deliver your service and, especially in those early months, the levels of customer service that you may have been able to provide.
Last April we issued guidance on our expectations of both service and complaints handling during that first lockdown, and while the guidance is now over a year old many points are still valid and may help you to consider how to both respond to complaints from the last year and continue to balance customer service and completing transactions at an extremely busy time for the sector.
When LeO receives a complaint we will continue, for the foreseeable future, to consider when the events and complaint-handling took place. What is a 'reasonable service' will be influenced by the impact of coronavirus (COVID-19) on your firm and how you were working at that time.
Communication and documentation
In our guidance we said that communication and documentation is key. We will expect to see that clients receive clear communication that lets them know if there:
are any changes to your standard response times for communication, and how often they can expect to hear from you
are fee-earners working flexible hours (so that clients won't be surprised to receive emails at unusual hours or if the fee earner is unavailable at certain times), and
is a central contact at the firm in case a fee earner happens to be unavailable.
More widely, we expect that clients receive clear information about the impact on their case including delays, changes to costs and when they might expect to hear about progress or next steps. This might be because correspondence between firms is taking a little longer and there could be delays in the house-buying process due to the stamp duty holiday period. It is likely that there are currently lots of unavoidable delays which are beyond your control, but we do expect that clients are given reasonable information which manages their expectations about the process.
Managing first-tier complaints
We have yet to see many complaints where COVID-19 has been a key factor but we anticipate that these will be in the pipeline, and we will reflect on what was reasonable at that point in time when we make decisions. During the first lockdown we were contacted by a sole practitioner seeking advice. A client wanted their file, but in order to provide it the solicitor would have had to make a substantial round-trip journey to deliver it. The situation was not urgent and making a non-essential trip could be seen to flout the lockdown guidance at that time. If this case came to us, as long as the reason for turning down the request had been clearly communicated and documented to the client, we are likely to have considered that the management of the situation was reasonable.
So, when you are doing your own first-tier complaints process it is perfectly correct to consider what was reasonable at that point in time and, assuming you have communicated it clearly, highlight this to the client.
It is also worth bearing in mind the timescales for responding to first-tier complaints. There is still the expectation that a first-tier complaints process can be completed within eight weeks. If this cannot be achieved then make sure you let your client know in advance and provide a realistic date for responding. Technically they will still be able to approach the LeO after eight weeks, but as cases are currently waiting to be accepted by us you can still seek to resolve the complaint yourself.
Guidance
It is also worth reviewing our guidance Our approach to putting things right, to ensure that you are coming to a conclusion which is in line with our approach. We will always look at the impact of any poor service, whether that is impact on the actual instruction or the distress and inconvenience it has caused to an individual. The guidance sets the broad bands for compensation and the types of questions we will ask to determine a suitable outcome to a case.
I mentioned the SDLT holiday earlier and it's worth noting that during the last stamp duty holiday we saw an increase in complaints from clients who had missed the cut-off date. While this has been extended now to June, we are fast approaching a point where agreements will need to be in place to fall within the holiday period.
Again, communication is key. Clients need to know what the cut-off dates are so they know the potential risks and financial costs, and can make their own decisions based on the full facts.
To find more resources on complaints-handling, you can visit our dedicated website section.