The 2021 Law Management Section Financial Benchmarking Survey will be published in the next couple of months. In the meantime, Andy Harris, author of the report, shares some of the early findings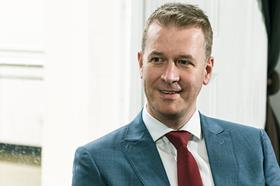 The most popular financial year-end among participating firms was either 31 March or 30 April, which means that the findings in the 2021 survey will be very much pre-coronavirus (COVID-19). Looking back, it is a challenge to remember what life was like before the pandemic, but my experience was that firms were generally performing well, with fee income from most work types up, staff and partner numbers on the rise, and steadily improving control over lock-up (work-in-progress and debtors).
Early findings from the 2021 survey support this. For the 10th year in a row, participants reported increased fee income, with a median rise of 3.5%. Growth was experienced across all areas of England and Wales, and in most work types.
Many firms also saw a rise in interest income, driven partly by increased activity (leading to larger amounts being held in client accounts) and better management of client balances, as greater numbers took advantage of higher interest rates available on Solicitors Regulation Authority-compliant term deposits. Even now, firms should be managing returns on client balances carefully.
Almost three-quarters of participating firms furloughed fee-earning staff for a time
Following the trends that we saw in the 2020 survey, expenditure on employed fee-earners (including fixed-share partners and consultants) again increased slightly as a percentage of fee income, to a median of just over 33% – whereas support-staff costs remained fairly flat at 17%. Participants reported another small drop in the ratio of secretaries and other support staff per fee-earner, to medians of 0.38 and 0.33 to one respectively.
The headline result in last year's survey was the first drop in profit per equity partner since 2010. This year's survey shows a similar picture, with a median fall of almost 6%. If we include a deduction for notional salaries and notional interest on capital, the resulting "super-profit" has also fallen, by a median of 13%. A quarter of participants saw a super-loss.
Participants were asked whether they had taken advantage of the assistance provided by the government and HM Revenue & Customs (HMRC) during the pandemic. Over 80% reported that they had deferred their VAT liability from March to June 2020 – which is not surprising, given that the deferral was automatic. At least 15% of firms were able to agree a time-to-pay arrangement with HMRC on the PAYE / NIC due on monthly salaries, and a similar proportion of limited company firms were able to negotiate time to pay on their corporation tax bills.
Finally, partners in half of the partnership / limited liability partnership participant firms deferred their July 2020 tax payments until January 2021 (again, this was automatic, although HMRC encouraged firms to make the payments if they could).
Firms were also asked whether they had furloughed any staff, even for a short period. Almost three-quarters of participating firms furloughed fee-earning staff for a time, with a median of one in eight fee-earners placed on furlough. The proportion of support staff placed on furlough was considerably higher, at one in three. Partner drawings also took a hit, with a median reduction of 25%.
Looking forward, a third of participants anticipated making redundancies among fee-earning staff, and where redundancies were expected, the median was 2.5 fee-earners. Approximately 40% of firms expected to make some support staff redundant, and while the overall median was in line with fee-earner redundancy rates, the range was considerably higher – perhaps reflecting a continued drive to push down support-staff ratios and improve efficiency levels.
Finally, participants provided details of the impact of COVID-19 on their projections for the current year. The median drop in forecast income was 15%, resulting in a median reduction in forecast profits of 24%. My experience is that many firms have seen much better results than they had hoped for or predicted back in the spring, but we will see how accurate these predictions are in the 2022 survey. Questionnaires will be sent to all Law Management Section member firms later this year.
The full 2021 report will be published soon, and once again will be available for free download from the Section website. Participants will also receive a separate report, showing how they fared against all other firms in the survey in nine key areas.
The Financial Benchmarking Survey is a voluntary annual survey of Law Management Section members and others who choose to participate, and may not be representative of firms in England and Wales. Participants tend to be larger and more profitable than firms generally (although that is not the case for all firms), therefore the results tend to be more positive than those of alternative surveys.