Diana Bentley investigates how law firms have responded to the pandemic, the changes they have made, and how they plan to develop further in 2021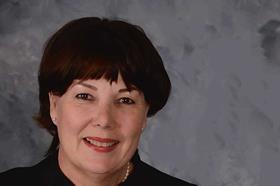 Whatever the hardships, some effects of the coronavirus (COVID-19) pandemic have been beneficial. Many law firms have been prompted to conduct wholesale reassessments of their methods of operation and management, which they say will serve them well in the long term. "Every law firm I know has had to carry out a top-to-bottom review of how it should work in the future. These reviews have extended far beyond the staffing of offices during the pandemic, to encompass full rethinks of strategy and overheads," reveals consultant Peter Scott. "Law firms will look very different when this is all over."
Flexible working
One of the most striking effects of COVID-19 has been the ways in which firms have embraced remote working, especially working from home (WFH).
Pre-COVID-19, flexible working agreements were allowed by many firms but were usually exceptions to the rule. "There was a sense that firms didn't quite 'trust' their people to work from home. Now firms have discovered that people have worked from home very effectively," Scott says. As a result, while some smaller or regional firms may still wish to have most staff in the office, other – often larger, city-based – firms have adopted flexible working in a more permanent and structured way.
The pandemic has pushed us ahead at least five years in our thinking

Claire Clarke, Mills & Reeve
Kingsley Napley's technology enabled it to adapt quickly and smoothly to remote working as lockdown hit, while maintaining productivity levels, reports managing partner Linda Woolley. "Before the pandemic, people could access various flexible working arrangements by formal request, but flexibility was inconsistently applied and supported around the firm. Now we're keen to build on what we've learnt during COVID-19 and capitalise on the trust that's been built."
Staff surveys at Kingsley Napley have revealed that 78% of respondents want to continue with flexible working, through a mixture of home and office working. "Most expect or want to be in the office two to three times a week. We want to give individuals choices depending on what their day or week looks like and what work needs to be completed, but also considering what their clients and team need," explains Woolley. "The challenge will be to continue to be as productive as possible when we're all working in different environments."
Similarly, Marc Yaffe, head of commercial litigation and board member at JMW Solicitors, says that a greater range of flexible working arrangements will be used in future. "Pre-COVID-19, flexible working was usually arranged based on individual requests. Two years ago, we invested over £1m in technology, which helped our quick transition to remote working in lockdown. So now we're embracing the changes forced on us and have seen that it will help us create a stronger, happier workforce," he says.
Support and supervision
Nonetheless, while working practices will change, there are drawbacks that must be addressed. "With flexible working, much effort needs to be put into ensuring staff are properly supervised, trained and kept motivated on an ongoing basis. Then there are the issues around security, cyber fraud and data loss," says Scott. The greater difficulty in supervising people during the pandemic has, according to one insurance broker, led to more negligence claims, contributing to higher professional indemnity insurance premiums in 2020. "Mental health issues can arise too, through lack of personal contact with colleagues, and firms can also potentially lose their culture, ethos and sense of 'togetherness', particularly if many people are WFH," adds Scott.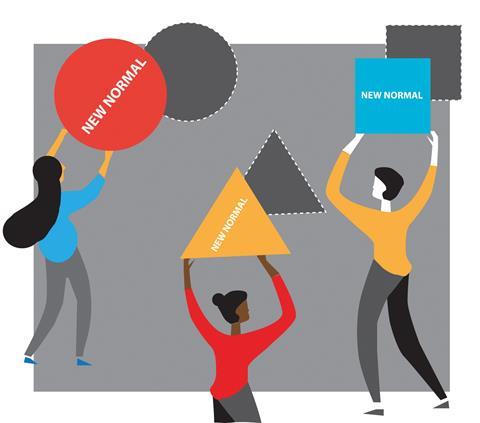 JMW discovered challenges with two groups in particular during lockdown: those with young families, and those who live alone, often in flats, who needed extra support to help combat their isolation.
"These factors made us recognise that no one size will fit all in flexible working arrangements. Some people working flexibly will need to split up their working day, starting earlier or finishing later; others may want to work different hours. Helping with this initially took a lot of management time, but it was time well spent," Yaffe declares.
He readily acknowledges Scott's point about the potential 'loss' of a law firm's culture with everyone out of the office. "We have 500 staff in our Manchester office, about 80 in London and eight in Liverpool. Our collegiate culture is our foundation, so we'll hope that our staff can be in the office at least three days a week to keep our culture strong." Woolley agrees that preserving the firm's culture must be a priority for management. "There's still a very valid business case for people gathering face to face, to collaborate, share knowledge and supervise efficiently, but it's also exceptionally important to our culture that we ensure people spend time together in person, not from behind a screen."
Both agree that supervising others will require much more scrutiny with the rise of flexible working, and especially remote working. Younger lawyers in particular need to work alongside experienced lawyers to learn. "In the office, they can hear how you speak with clients on the phone, and are more forthcoming with questions and in asking for help," Yaffe observes. Newer members of the firm who, like junior lawyers, have not developed relationships within the business also need careful nurturing. As such, it can be more challenging to manage and develop people during this time.
While WFH helps firms promote a work-life balance, it comes with its own wellbeing issues, such as 'screen fatigue' and an inability to 'switch off', as the natural boundaries created by a journey to and from work are harder to create and maintain. Kingsley Napley is developing initiatives to support its people in areas such as wellbeing, social, and training and development, reveals Woolley. "Our wellbeing programme has been adapted and offers wide-ranging support including online exercise and yoga training, and classes on stress and anxiety. We are seeing greater engagement with many firm-wide virtual activities, as these sessions are easier to fit in during busy working days."
Staffing
Staffing of law offices may look somewhat different in future. Some firms have had to make redundancies during the pandemic, but these have tended to fall on support staff rather than fee-earners, according to Adele Callaghan, senior business director at Hays Legal. "We expect the redundancies within the support staff population are unlikely to be replaced in the future, and a higher ratio of fee-earner to support staff will be the new normal."
Kingsley Napley outsources its front-of-house, facilities and administration operations to Intelligent Office. "This was already part of planning for our move to our new offices in Shoreditch in 2021, and has been cost-neutral, but we believe we're better at managing professional staff than support staff," Woolley says.
Opportunities for remote working roles are becoming more commonplace, too. These range from complete remote working – like London-based lawyers being hired to work in Leeds – through to the anticipation of a "new 0" environment with hybrid combinations of home and office working, says Callaghan. "This gives employers greater locational reach, as lawyers are prepared to commute further, but for fewer days per week."
We know we'll have fewer people in the office at one time in future, and we're fortunate that we were already planning for new office space and looking at how it could be used more effectively

Linda Woolley, Kingsley Napley
Both JMW and Kingsley Napley continued to recruit during the pandemic. Zoom made conducting interviews easier and they plan to use remote communication technology more. "We used to travel to London for recruitment before the pandemic. Now we can respond to potential hires rapidly and interview people over Zoom," says Yaffe. Kingsley Napley's trainee assessment days proceeded virtually during the pandemic and it found it could handle its assessment activities more efficiently and see more people without the space restrictions of an office. "This is important when recruiting at this level, as it gives more applicants an equal and fair chance. We received really positive feedback on this from both assessors and applicants, and we may use this approach at least in part in the future for our graduate recruitment and beyond," says Woolley.
Callaghan also reports that while firms have been a little more cautious about hiring at junior and mid-level during the pandemic, many made exceptions for key hires, especially at partner level. This has highlighted the need for firms to be nimble and to nurture talented people. JMW made several lateral hires and acquired new skills as some senior lawyers with strong client bases – disappointed in the response of their firms to the pandemic – looked for homes elsewhere and approached JMW. But another ongoing risk is that some partners WFH may be tempted to decide that they don't need the 'umbrella' of their firms and want to stick to remote working permanently, warns Scott. "This is likely to give rise to more virtual firms like Keystone Law, because it's been proved that the model can work well."
Mills & Reeve has six offices across the country. Managing partner Claire Clarke says the firm's increased use of technology to facilitate remote working has helped to improve engagement and cooperation between teams across its offices. "Working remotely pushed us to improve our cross-office working. This has enabled people to work with different groups and get broader experience," she says.
Few firms are likely to change their remuneration packages long term to remain competitive, but Clarke predicts that some adjustments may have to be made. "For example, people working in London get larger salaries due to its higher living and travel costs. But if people can be based in London, but not need to work there every day, this could lead to a reduction in the differential between regional and City salaries in future," she suggests.
Training and networking
Firms have adapted well to deliver virtual training and coaching, and this increased use will continue. "In many ways, the virtual experience is preferable – there's no travelling, no overnight stays, less loss of productive client time, and it's more cost-effective," Scott points out.
Eversheds Sutherland has carried out a review of learning and development to ensure it can be delivered effectively remotely in future, taking into consideration the greater use of flexible and blended working – or working from different locations. This follows a firm survey that revealed that the majority of staff want to work more flexibly in future. The firm is looking at how junior team members can learn well through observation and shadowing. A new shadowing project allows them to attend virtual client meetings between partners and in-house counsel, which will be followed by a debriefing session with the partner who led the call – conversations that would in the past tend to happen while travelling back to the office. Younger lawyers can also now participate in team calls with more senior lawyers, in which strategies and practices are discussed. New courses on the business skills that lawyers need to develop at key career stages, a coaching and mentoring scheme, and a toolkit for career planning have also been created.
But generally, working online and with Zoom have made it much easier to make training more inclusive and induct new people into the business, says Rachel Donath, head of learning and development at Mills & Reeve. "We can work with a greater number of groups over a longer period. People on maternity leave can join in, and it's easier for those with disabilities. In the past, our training sessions typically took place in person and took a full day. Now, we've broken them down into modules, which can be delivered virtually over a longer period." Mills & Reeve has created an online business development portal for leaders. This includes live chat sessions with a business leader, the head of a practice area, or a client. The sessions are valuable for soft skills training and increasing connectivity in the firm, says Donath.
The office
An unavoidable consequence of the success of remote working is that the size and shape of offices may change as firms require less space. Law firms may well follow the lead of accounting firms, says Scott. "For years, the large accounting firms have been operating a model in which a large percentage of their staff are out of the office at any one time on audits. I think law firms, particularly large ones, will follow that model and become more cost-efficient and productive, with hybrid working arrangements."
Some have already seized that opportunity. Kingsley Napley surrendered one of its leases in mid-September, which enabled it to reduce its property overheads. "We know we'll have fewer people in the office at one time in future, and we're fortunate that we were already planning for our new office space in Shoreditch and looking at how it could be used more effectively. It will be designed around activity-based working and will have excellent facilities including a café, wellbeing spaces and collaborative spaces," reveals Woolley. "It will be very flexible, with as few 'walls' as possible, so we can easily adapt to whatever changes the future brings."
This spring, Mills & Reeve is moving into a new office space in Manchester, though this was planned before the pandemic. "We'll have to think about why people are going to be in a certain place at one time and how we use the office space, for example, for collaboration," explains Clarke. "We've seen that WFH works efficiently, but as well as wanting to preserve our culture and help people develop, we want to ensure that with blended working in the future, we create a consistent culture wherever our people are working."
JMW has six more years on its lease in Manchester and has recently expanded its London office space. "We'll always be using our office space for clients, mediations and meetings, and to maintain our culture of togetherness, but we may slow down the acquisition of new space," says Yaffe.
Client care
Yet as firms rethink and reshape themselves, they must continue to keep a weather eye on their clients.
"Lawyers are currently looking at their future selves too much through their own eyes; they need to view the issues from their clients' perspective. I wonder how many are in discussions with their clients to determine how they will want their legal services delivered in the future," asks Scott.
This also applies to potential clients. Lawyers acknowledge that networking and business development may not work so well remotely. "When you're meeting a potential client for the first time, it's much better to do it face to face. And if there's to be more remote working in future, we'll have to network in more creative ways,' says Yaffe. JMW generated good business during lockdown, especially in its employment law department, through its successful programme of online seminars and video blogs.
Yaffe firmly believes that law firms will need to embrace technology in order to respond to their clients more quickly and reduce costs. JMW's client service team monitors how the firm responds to client communications, and it uses LawShare, its network of 400 law firms which refers clients to each other for matters not in their field, greatly aiding client retention. Clients will also expect new ways of working to be reflected in their costs, Yaffe indicates. "The courts service responded exceptionally well to the pandemic and is now more accessible digitally. I used to travel to London for hearings. In some cases, this won't be necessary anymore, and I think that clients will expect their lawyers to save money by doing more remotely when they can."
Woolley also believes that how her firm engages with its clients in future may well look different. "We have evolved quickly into delivering online events and introducing podcasts, webinars, virtual networking and hospitality for our clients, all of which have been possible through technology. In future, we'll have more virtual events and knowledge sharing, but we're aware that our clients may want to access legal services in different ways." One possibility is that clients may be less concerned about the physical proximity of their lawyers, which may intensify competition.
Without doubt, COVID-19 has changed many things for good, and firms will have to continue to ponder how they operate and are managed while ensuring clients' needs are not compromised. But despite the challenges, they are quick to acknowledge the invigorating effect 2020 has had. "The pandemic has pushed us ahead at least five years in our thinking," says Clarke. "Ultimately, while there is still much to work through, it's had a good effect on us."