As she prepares to step down as chair of the Law Management Section committee, Ann Harrison reflects on what she's learned during her three-year tenure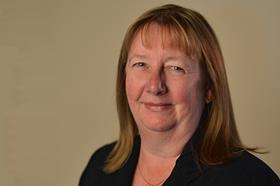 This is my last comment piece for Managing for Success. After three years as chair of the Law Management Section (LMS), my term of office ends in February.
I've learnt a lot of lessons during my time as chair and thought I would share some of these with you.
The LMS committee assists the Law Society in putting together conferences, webinars, podcasts and magazine articles for our members. We listen to your feedback. We have heard very clearly that you want to hear from other practitioners, people who share your problems. You like to hear how experienced law firm managers have tackled an issue. The events we're planning for 2021 will reflect this.
I have attended many events during the last three years, both LMS events and those organised by other organisations. It's good to hear keynote speakers, and to participate in workshops and roundtable discussions. I've learnt that the best bit about face-to-face conferences is the chatter over coffee and lunch, the shared war stories.
2020 has probably been the hardest year I've seen in my 30-plus years in the profession
Ours is a very diverse profession – firms come in all shapes and sizes, as do our clients, and the ways in which we deliver our services. We are united by a common cause: to do our utmost for our clients. I've learnt that no matter what size or shape the firm, we are all beset by similar management issues. We can all learn from and support each other. Sometimes, even understanding that other people face the same issues can be of tremendous comfort.
2020 has probably been the hardest year I've seen in my 30-plus years in the profession. Many firms have had to tighten their belts and have lost good people. But on a more positive note, our profession has shown itself to be ultimately adaptable and innovative, which will be to our benefit in the long term. I do hope that firms seize the opportunity to adapt and learn from the changes which have been forced upon us. I'm not saying that working from home is the future for everyone, but maybe we can learn to be more flexible, and use technology to our best advantage – whatever that might be!
Finally, I am confirmed in my view that we deliver the best client service when our firms are well managed. We all have the distractions of wrestling with management issues, be they financial problems, dodgy IT, or staffing conundrums, but when they are handled by good managers, the results are clear. When solicitors put the time, effort and expense into running their firms well, the resulting rewards translate into satisfied clients, and an improved bottom line.
I would like to say a huge thank you to my fellow LMS committee members, and to the staff at the Law Society who support our work. I like to think that our work does make a difference and that managers of law firms feel supported in their daily trials.