Paul Maddock discusses some of the legal and social issues faced by older LGBT+ people that can often be overlooked by private client solicitors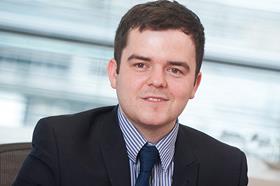 The legal and social issues faced by older LGBT+ people are often overlooked. These issues are diverse and can be relevant within the private client sphere. Solicitors should be aware of these issues, to better understand, guide and advise their older LGBT+ clients. This is important not only in terms of your firm's commitment to equality and diversity, but also to meet your professional obligations to provide appropriate client care.
1. Probate claims
Older LGBT+ people have certain risk factors which increase their likelihood of being involved in a probate dispute or leaving an estate which may become subject to a claim.
In particular, they are generally less likely to be married or in a civil partnership: the Office for National Statistics (ONS) report, Families and Households in the UK: 2019 identified that more than half of same-sex families are comprised of cohabiting same-sex couples. The intestacy rules apply differently to couples who are not married or in a civil partnership, since the intestacy rules do not recognise 'common law' relationships.
Further, many older LGBT+ people grew up in a far more hostile time, when same-sex behaviour was stigmatised; indeed, until homosexuality was decriminalised in 1967, their own identities were illegal. It is quite likely that many older LGBT+ people struggled to come out to their families, who may have been vehemently opposed to their sexuality.
Many older LGBT+ people … will have been disowned by their families. For these reasons, resentments can be harboured over the inheritance position of LGBT+ people
As a result, many older LGBT+ people have fractious family relationships and, in some cases, will have been disowned by their families. For these reasons, resentments can be harboured over the inheritance position of LGBT+ people, especially in cases of intestacy, whereby an LGBT+ individual may stand to inherit from a family member's estate, with whom they may be on bad terms.
Older LGBT+ people are also at risk that, if they do not have a will, key decisions surrounding funeral arrangements, financial planning, and ongoing social care and support will not be made in accordance with their wishes and intentions, given their estrangement from their family. Older LGBT+ people may not want to disclose their sexuality widely, which may make them uncomfortable discussing personal matters with private client lawyers, thereby stopping them seeking professional advice to draft a will.
In addition, older trans people can often be referred to by previous names in wills that have not been updated to reflect their status. While this should not ordinarily be an issue, family members who are not supportive of the person's transition may look to use these circumstances for their own benefit, to the detriment of the trans person.
A greater difficulty often occurs when a will simply refers to a gender (such as son or niece), rather than a name. Since 2004, people have been able to apply for a gender recognition certificate (GRC) which recognises their acquired gender for legal purposes. If the will was made before 4 April 2005, the will is not impacted by the individual's acquired gender. If the will was made after 4 April 2005, the acquired gender can affect the disposition of the estate, but the court has the power (on application) to alter the disposition of the estate, to enable the court to rectify a failed gift. It is therefore advisable not to refer to gendered relations (such as son or daughter) in wills to avoid such issues.
Likewise, trans people who are beneficiaries or executors of an estate may also be referred to under a will by a different name, which may cause delays in the administration of the estate. This was seen in the Scottish case of G (Applicant) 2015 SLT (Sh Ct) 212, where the question arose as to whether the applicant was required to provide both a GRC and birth certificate in support of her application for confirmation.
The above points highlight some of the factors that increase the likelihood of older LGBT+ people facing probate-related claims or disputes. The older LGBT+ community needs to understand the importance of a correctly drafted and executed will in order to mitigate such issues (especially in respect of their own and their partner's estates (if applicable)).
The first steps for most LGBT+ people should be to determine:
how their dependants will be looked after in the event of their death
the allocation of their estate assets, and
the status of their relationship with their spouse or partner (whether formal or informal).
As a solicitor, you can assist by clearly outlining the risks associated with a lack of estate planning; encouraging your clients to write a will; where necessary, redrafting these wills to ensure they continue to be fit for purpose, and promoting your practice as LGBT+ inclusive in order to encourage clients.
2. Marriage and civil partnerships
The ONS has identified that there were 212,000 same-sex families living in the UK in 2019, an increase of 40% since 2015. This is an encouraging statistic, showing the increase in same-sex families in the UK.
Older LGBT+ people who are married or in a civil partnership may, however, face particular issues compared with their single counterparts. It is easy to overlook the fact that their marriage or civil partnership can invalidate an existing will (unless the will was entered into in anticipation of marriage or civil partnership).
From 13 March 2014, the term "spouse" includes a same-sex spouse, following the Marriage (Same Sex Couples) Act 2013, and the rules surrounding intestacy now apply equally whether an LGBT+ person is married or in a civil partnership.
In addition, a surviving spouse or civil partner can utilise the unused percentage of their deceased spouse or partner's nil-rate band / residence nil-rate band. This is an important development in ensuring equal treatment for LGBT+ people for inheritance tax (IHT) purposes.
In these circumstances, you can assist by identifying your clients' legal rights (including the associated tax benefits of marriage or civil partnership), and ensuring that they are fully enforced where necessary.
3. Wealth management
As it is more likely that older LGBT+ people will be unmarried or not in a civil partnership, careful consideration needs to be given to their wealth management options. Older LGBT+ people often have large sums of disposable income as many choose not to have children.
One common risk factor for older LGBT+ people is IHT charges, if they are unmarried or not in a civil partnership. LGBT+ people can regularly be hit with large IHT charges without the benefit of the spousal exemption / transferable nil-rate bands. Older LGBT+ people not married or in a civil partnership are missing out on the benefits afforded to couples who are married or in a civil partnership.
Older LGBT+ people may have strong affiliations with LGBT+ charities. Advise your client to give serious thought to leaving a charitable legacy in their will to benefit these charities and to take advantage of the associated tax benefits.
4. Pensions
According to the Stonewall report, Lesbian, Gay and Bisexual People in Later Life (2011, published in 2015), 84% of gay and bisexual men and 79% of lesbian and bisexual women see personal or employer pensions as an important source of financial income for the future.
LGBT+ people are automatically entitled to receive their spouse or partner's pension, whether they are married or in a civil partnership. Walker v Innospec Ltd [2017] UKSC 47 held a previous loophole under the Equality Act 2010 (EA 2010) to be illegal, the effect of which has provided improved pension rights to LGBT+ couples in line with their heterosexual counterparts.
Pension providers are, however, not currently required to extend survivor benefits to LGBT+ people who are in an informal relationship. You should be aware of this and, where applicable, encourage your clients to name a specific beneficiary for their private pension.
5. Healthcare
The first generation to have lived their whole adult lives since the decriminalisation of homosexuality in 1967, many LGBT+ people are now reaching an age where they are beginning to access or consider residential care. In light of this, the need for suitable care for older LGBT+ people is a present and growing issue.
For older LGBT+ people, who often may only be 'out' to a close group of family and friends, the thought of moving into residential care or going for regular meetings with medical and social care professionals may be extremely uncomfortable. 70% of LGBT people canvassed in the 2011 Stonewall survey said they felt they could not be in a care home themselves, and 61% were concerned about whether social services were properly able to meet their needs.
In light of the higher likelihood that older LGBT+ people will not have children or grandchildren, the chances of them requiring professional social or residential care are greater. Their lack of status in the law (as opposed to spouses, civil partners and children) can leave friends of older LGBT+ people legally powerless when it comes to assisting their older LGBT+ friends should they require care. Indeed, residential care can lead to increased levels of isolation for LGBT+ people, who can lose their social support circle once they enter residential care and may often feel the need to 'go back in the closet'.
The 2011 Stonewall survey also found that one in six lesbian or bisexual women and one in nine gay or bisexual men reported discrimination, hostility or poor treatment because of their sexual orientation when using GP services. This kind of behaviour is concerning and could amount to breaches of the EA 2010.
Happily, there are positive steps being taken in relation to healthcare provision for LGBT+ people in general.
Manchester has plans to open the UK's first LGBT+ retirement community in 2020. London Older Lesbian Cohousing is also considering sites in London for a similar venture.
Employers are also including transition-related surgery within their company health insurance policies. This sort of benefit really signals a commitment to inclusion and offers a more comprehensive healthcare package for LGBT+ people.
Finally, in 2019, the World Health Organisation confirmed that transgender health issues will no longer be classified as mental and behavioural disorders. This is a seismic shift in the perception of gender identity and will hopefully send out a strong signal about the status of transgender individuals.
Conclusion
Much energy and attention is focused on the younger LGBT+ community. All too often, the issues faced by older LGBT+ people are ignored or overlooked. While a few charities such as Opening Doors London aim to provide information and support services specifically for LGBT+ people aged over 50, this level of attention is often not replicated by other organisations and parts of society.
Private client solicitors can do their part by being well equipped to cater for the full range of issues faced by older LGBT+ individuals, often when they are in their most vulnerable state.
Support and information
The following organisations may be helpful in providing advice and support for older LGBT+ clients.