Fiona Heald explains how we're trialling a new early start for some Section events, based on feedback from last year's equality and diversity survey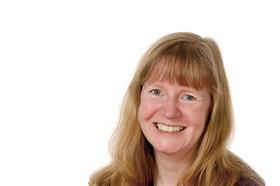 So, here we are in 2020, already hard at it, dealing with the challenges of a new year. I hope everyone had a good break. We had our new year party at work recently and I found myself on a table with people who all seemed to be born in 1996. One lady told me how old she felt, given she was born in 1980. I decided just to mention that there is a "six" involved in my year of birth, and left it there! What depressed me more is that there are people out there who have never heard of Top Gun or Jurassic Park.
We undertook an equality and diversity survey last autumn. Thanks to those of you who participated. We have now had a chance to look at the results. It is clear there are challenges out there for our members.
Caring responsibilities are a key challenge and can restrict people from coming to our events. In response, we are piloting moving one of each of our series of Section seminars to mid-morning to bring it more in line with the working day. We're holding our first seminar series in early February, in Birmingham, London and Manchester, with double seminars on recent elderly client case law (given by me) and Court of Protection applications (with Helen Clarke).
The Birmingham event starts at 9.15am and will see me getting an early train from Hampshire to ensure I am in Birmingham on time. The Birmingham and London seminars will have taken place by the time you read this, but I hope to see some of you in Manchester on 13 February. There will be more seminars in April and September, with sessions starting in the morning in London and Manchester respectively. If you can make it, it would be good to have your feedback to make sure that we are moving in the right direction. All the seminars are now double: one will be practical / soft skills training, and the other a legal update to ensure that we are all where we need to be in terms of our knowledge.
I am also delighted that our new committee members are bringing fresh ideas to help us with planning ahead. I hope that Will Cudmore, Chris Claxton-Shirley, Sophie O'Connell, Linda Dack and Paul Clark enjoy their time on the committee and find it helpful in all sorts of ways.