With offices reopening many employers are moving on from tackling the issue of staff working remotely to managing a safe return to the workplace. Deborah Witkiss, chief operating officer of Insight Legal, examines how case management systems can help.
Until all restrictions are lifted – and it seems widely agreed that is likely to be some considerable time away – it's clear that employers from all sectors will continue to keep some staff working at home, at least where it is a practical solution for both parties.
The benefits of remote working
The consensus from the legal world is that the enforced situation of working from home provided better productivity outcomes than many had thought possible.
For some individuals, it has created an improved work/life balance and enabled flexible working arrangements that would not have been possible had a daily commute still been required.
With these benefits in mind and the need for safety still a priority, the challenge firms now face is how to bed-in procedures and routines that enable working from home, or just from a different location, to be a sustainable arrangement for the longer term.
The issues are cultural as well as practical. Traditionally in legal practices, junior fee earners have learnt from their colleagues and supervisors. Management in law firms is hands-on, with knowledge and 'the way we do things around here' being passed from one generation to the next. The practical issue, therefore, is how to bridge the supervisory gap that exists when some team members work from home?
One answer is to look at the case management functionality within a firm's legal software and to understand how it can benefit your firm in a new operating environment.
The case for case management
There is a common misconception by some law firm decision makers that case management systems can't co-exist in a firm that provides a personal and client-led service.
Somehow, the system will 'take-over' the tasks that solicitors performed, and matter management will become just a robotic sequence of steps.
We exaggerate slightly for effect, but case management is not about dumbing-down – it's about providing support to fee earners and financial performance data to management.
In this context, the argument in favour of embracing case management becomes very persuasive. So, how can case management assist in the working landscape of the future?
1. It supports remote working
Most people accept that law firms will need to become leaner in the months (and likely) years ahead. Fee-earners will be affected directly as they will have to accept more indirect supervision and less administrative support.
With a reduced overall head count, they will have to take on more responsibility for running matters independently. As an aside, the younger generation of lawyers are more like this anyway.
There will be a need for independent workers to be highly organised. There is no 'second pair of eyes' in case they miss a deadline or, by way of another example, if money remains in client account after a matter has concluded.
In these scenarios, a case management system starts to make a lot more sense. Rather than being the enemy of a fee earner, the case management system becomes their ally.
2. It's not paint by numbers
In a remote working environment, case management will provide the background support to give fee-earners the confidence to work with less supervision.
For the firm's leadership, case management provides assurances that with supporting processes in place, breaches of compliance will be no greater amongst remote fee earners than those that are office-based.
In this regard, a case management system is as much about confirming that tasks were done correctly and to time, as it is prompting what comes next. This is valuable if there is no physical file.
3. It's not just a matter support tool
We have seen amongst our own clients a bigger take-up in the use of time recording by fee earners during lockdown. It's the only way to measure output for remote workers, and strong time recording and good financial data may be the difference between whether a firm survives its immediate challenges or not.
If a firm has operated mainly on fixed or agreed fees and therefore the amount billed was not dependent on the amount of work done, it may not have been overly concerned about measuring how long it took for tasks to be completed.
However, if you don't time record, it's impossible to know how efficient and profitable a firm really is.
Today's case management systems make time recording easier, to the extent that auto-time recorders can 'kick-in' at the start of a task. As well as assisting with fee-earner performance reviews, improved time recording also leads to a better understanding of efficiency, recovery rates, and whether agreed fees are set at the right level.
4. It can shape decision-making
Many law firm leaders are different from corporate executives. They retain a fee-earning workload in addition to their responsibilities for firm management (such as HR, finance and marketing) and inevitably, they have less time.
A case management system can assist by producing financial reports on individuals, branches and departments quickly, and the timely information helps faster decision-making.
If the decisions are based on good quality data, then a firm that is making use of case management is better placed than a nearby rival that is not. In the times ahead, that could make all the difference.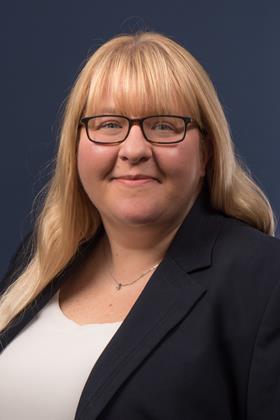 Deborah Witkiss is chief operating officer of Insight Legal. Insight Legal enables law firms to work smarter, with their award-winning legal accounts, case management and practice management software.
Insight Legal is a strategic partner of the Law Society. For more information, visit our Membership offers page.