Property Section chair Warren Gordon is stepping down in October. He reflects on his tenure and looks ahead at how the Property Section and the Law Society will continue to support members in the future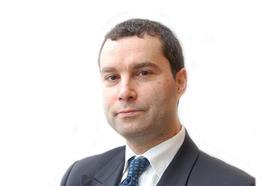 This is my last Comment piece as Chair of the Property Section Committee. The four years of my tenure have included the unprecedented period of the pandemic, which has placed extraordinary challenges on everyone in society.
For solicitors, the pressures have been huge. The stamp duty land tax holiday created enormous demands on residential property specialists and the Law Society absolutely recognises the work that was done to get high levels of transactions over the line in incredibly difficult circumstances. The efforts that practitioners make are sometimes not recognised as they should be, so I am putting on record the Law Society's thanks for all you have done.
To all solicitors specialising in all types of real estate, despite recent challenges arising from the pandemic, such as home working with limited support and concerns about job security, practitioners have shown great resilience and continue to provide an outstanding service to clients.
The hope is that with high levels of vaccination our lives can return to relative normality but working life will have changed for many of us and the new normal will be a hybrid home/office working environment, at least for the foreseeable future. We will be aided by the technological transformations accelerated by the pandemic such as the use of Teams, Zoom and other media as well as the large uptake in using electronic signatures. HM Land Registry's acceptance of e-signatures that satisfy their requirements and clients' greater willingness to adopt them mean that the way of executing documents has permanently changed.
We are very much looking forward to the time when we can welcome you back to Chancery Lane and other venues for in-person events. The advance preparation required for the October National conference meant that this had to be organised on a virtual basis. Last year's virtual conference and the May convention were great successes and this year's conference runs over three half-days from 5-7 October. It promises to offer something, whatever your area of specialism. Details on how to book can be found on the Law Society's website (https://protect-eu.mimecast.com/s/j_vtCLvqncPpJMqsB3FX5?domain=tinyurl.com).
As I step down as Chair, I remain excited about the future of the Property Section with its superb events, webinars and podcasts, this excellent magazine, a very informative website and all the crucial news, updates and professional and regulatory support offered by the Law Society. Please do feed back to us if you think that we can do things better. We are here to represent you and welcome your comments: email us at caitlin.padmore@lawsociety.org.uk.
Thanks again for all your support and I look forward to meeting some of you virtually at October's conference.