Fiona Heald introduces our special edition of PS, aimed at those in the early stages of their private client career, or considering this field as a specialism, and explains why she chose private client, and why she still loves it now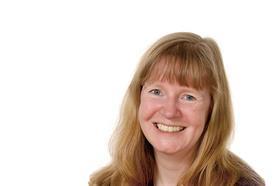 Welcome to this special edition of PS, dedicated not to the one I love (as the Mamas and Papas song has it), but to the job I love – and have been doing for more decades that I wish to mention here!
Our goal is to show those considering private client law just how interesting this field is, and to provide some guidance to those in their early years in private client law. We also hope it will encourage junior lawyers and trainees to join the Private Client Section, so we can help support you in your career and you can network with practitioners working across all the specialisms in this field (find out more below).
I found my way to law in an unusual manner. My school was doing a week of activities which were mainly sporting or practical. I am good at neither, so, in typical teenage fashion, I begged my father to think of something else I could do. He asked the family solicitor if I could work with him for a week – not something that would be so easily achieved these days. I went along, and by lunchtime on the first day, I was hooked: I had found what I wanted to 'do' when I grew up!
There are so many sub-specialisms that it's easy to find a fascinating niche that you love
Fast forward to my first university summer break, and I was lucky enough to get a job as an assistant at a law firm. I went back to the firm each summer, and also did my "articles" (training contract) there. I did split articles: one year before law school and one year after. I was advised to learn some conveyancing before law school, and for that first year of articles, I was placed with someone who did property and private client work. Although it soon became clear that conveyancing and I should not spend time together, I felt quite the opposite about the private client work. I was expecting a rather boring time, but was surprised and grateful to find that it was anything but.
What do I love about it? No one will is like any other will. No one estate is ever like another. No day is the same as the next, and you really have no idea what each day will bring. And there are so many sub-specialisms that it's easy to find a fascinating niche that you love.
Plus, I love people, and the stories they tell are amazing. Even after all these years, some still make me smile and others make me well up. When we did our university applications, we all remember being asked "Why law?" and many of us would have answered "to help people". Private client lawyers really do that. I know we get paid for it, but at the end of most days, we can usually say we made someone else's day better.
Few people can honestly say that they still love their job after all the years I've been in this field. I wouldn't change what I have done for the world.
This edition cover everything from career paths, and the different sub-specialisms you could choose, to the ethical concerns of younger lawyers, and the complexities to look out for in what might seem like a simple will instruction – and much more. I hope that it proves that, for anyone starting out or changing roles who wants a fascinating job, full of variety, which is intellectually stimulating and challenging, private client work is the best.
About the Private Client Section
The Private Client Section is a membership group designed to help practitioners working in wills and probate, estate and tax planning, trusts and mental capacity to be good at what they do, compliant with the relevant regulations and guidance, and progress their careers.
Membership provides a tailored package of continuing competency support, including guidance on legal and market developments, support with developing soft skills, expert commentary and peer networking.
We use experts in their fields, who have day-to-day experience of dealing with the issues covered, and who provide you with practical knowledge to assist with your challenges.
Your annual membership fee includes exclusive online content, magazines, e-newsletters, face-to-face networking events, topical webinars, and discounts on related events and publications. You can also access archived online content and recorded webinars, making your membership go even further.
If you have up to two years' PQE, membership is discounted by over 20%, at just £159 per year.