Do you know all the ways your private client career could develop? Melinda Giles outlines just some of the options, and sets out to prove that private client is one of the most challenging and varied legal disciplines in practice today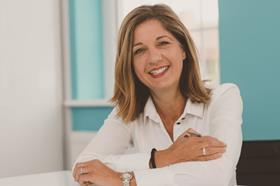 Do you think the world of private client law is boring, tame or simple? Read on!
Very few private client solicitors in 2020 fit the image of a plodding, technophobic solicitor drafting simple wills and pushing around a straightforward probate. Perhaps using a quill pen. In fact, many of us cannot remember the last time we drafted a simple will or dealt with a routine probate – perhaps because many people do the simple stuff themselves these days.
Most private client solicitors (and all good ones) are highly skilled legal technicians who eventually specialise in one of the many broad aspects of private client law. There is so much more to the field than first meets the eye, and you can choose to play to your strengths, depending upon what they are.
Languages / international
For those who have an interest or skill in languages, or in the interplay of different jurisdictions in terms of law and tax, there is a whole community dedicated to cross-border private client work. Within this, some specialise in specific countries and regimes. How many of us know someone who owns a property abroad, or has an international marriage? Domicile, residency and assets are all features that require specialised private client work on death, incapacity or end-of-life planning.
Company / commercial
Some solicitors love a shareholders' agreement or corporate restructuring. But what happens when the major shareholder or director dies or loses capacity – or just wants to ensure the best way to pass on control or benefit to their family? How are dividends to be treated during the period immediately after death? How is the interest in the company to be valued, and will it benefit from business property relief? (Perhaps your job will be to work alongside the owners to remodel the company to make sure it does.)
Farming / agricultural
This is more complex and interesting than it might seem: farming is a way of life, a business and a place to live. Taxes meet sheep in this area of work that is highly technical and sought after.
Vulnerable clients
There is no end to the need to represent, empower and protect the vulnerable, be they elderly, learning-disabled or suffering from grief; specialists in this field work to act in their best interests, sometimes whether they know it or not! You could focus on the health and welfare side – encompassing community care and mental capacity law, legal aid, and mental health – or on the financial side – including the creation of disabled persons' trusts and financial management for those without the capacity to manage their own money.
Court of Protection
The Mental Capacity Act 2005 was described as a "visionary piece of legislation", and perhaps this is one reason why Court of Protection work is so unique. Private client solicitors dealing with urgent, life-and-death applications to this court – or representing one of many parties in a hotly contested statutory will application, or seeking to expose and then replace a fraudulent deputy for a financially abused client – would rarely describe themselves as litigators. However, the speed, accuracy, hard work and sensitivity to personal relationships that such solicitors demonstrate is outstanding.
Tax / trusts
For those who prefer numbers to words (or a combination of both), I do not believe that there is another area that sees so many taxes collide – capital gains tax, inheritance tax and income tax can all interact in our planning of trusts and estates.
Property
A background in property law is valuable in private client. You might be dealing with, say, a freehold property owned wholly or in part by a deceased client (who has the right to extend the lease?), or the disposition of a property for a higher value and a risk of tax. Equity release is a prime example of where soft skills, a broad private client background and property law meet.
Contentious probate
If you want to specialise in contentious probate, there are so many routes in – not only from private client, but also from family or civil litigation. Add to this the huge role of mediation in family disputes, and you find another avenue for private client work.
Space here has only allowed me to scratch the surface in terms of the options available within this world of law. I hope that I have whet the appetite of anyone who is considering developing their legal knowledge and forging a new career path.