The Changing Regulatory Landscape: What you should know
The SRA has been making and is proposing to make a number of regulatory changes which particularly affect conveyancers. All will be fully explained including professional indemnity insurance, accountant's reports, the separate business rule, holding of client money and anticipated changes to the Code of Conduct and Accounts Rules.
Undertakings in conveyancing transactions - how to manage your exposure.
The importance of the Certificate of Title - how it fits with the CML Handbook.
What are the new additions to the CML Handbook?
What is the minimum necessary amount of PII cover you need?
The Land Registry and Property Fraud
New Accounts rules – how are you affected?
Thinking of running a separate business or an MDP?
How does outsourcing fit in?
Members of the Property Executive Committee will be available at each seminar.
Find out more and book your place
Why attend?
These seminars will be your chance to about what the changes to the SRA Code of Conduct will be and how they will impact you in everyday practice.
These important changes are likely to significantly change the way you practice and the Section has designed the programme of these seminars to make them cover all the important issues.
There will be an opportunity for questions and to network with our speaker, members of our Property Committee and other professionals in the industry.
Who should attend?
Residential and commercial property practitioners, managing partners, conveyancers, money laundering reporting officers, risk officers, sole practitioners and estate agents who are interested in learning about:
Professional Indemnity Insurance
Property Fraud
New Accounts Rules
CML Handbook
Certificate of title
Giving and receiving of undertakings
Dates
All seminars are free of charge to Property Section members.
| | London | Bristol | Manchester | Newcastle | Cambridge |
| --- | --- | --- | --- | --- | --- |
| Date | 13 April | 27 April | 11 May | 17 May | 14 June |
| Time | 17:30 - 20:00 | 15:30 - 18:00 | 15:30 - 18:00 | 15:30 - 18:00 | 15:30 - 18:00 |
| | Book now | Book now | Book now | Book now | Book now |
Principal Sponsor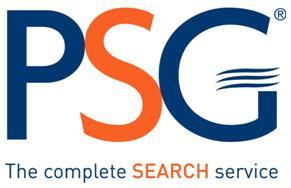 Your first choice for quality searches, expert support and outstanding customer service.
Since 1997, PSG has been a leading provider of residential and commercial searches for legal and conveyancing professionals in England and Wales. Our personal approach and dedication to providing market leading searches ensures that we are well regarded as one of the premier search suppliers operating in the UK today.