Featured events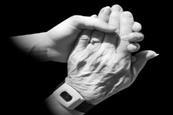 Booking is now open for our Private Client Section conference on the challenges of older and vulnerable clients, focusing on intergenerational sharing of property when a child takes on a parent's care needs

Join this Private Client Section inclusive webinar to better understand the rights of the older person.

Watch our practical webinar to understand more about creating lifetime trusts, deciding whether to set one up, and how to make them effective.

With changes to capital taxes likely, how should we be advising clients on inheritance tax (IHT) mitigation in 2021? Join our webinar for a practical focus on IHT planning in extraordinary times.