Featured events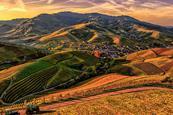 Our  2021 cross border conference will help you to keep on top of the increasingly complex and changing environment of international private client work. The event takes place online.
With changes to capital taxes likely, how should we advising clients on inheritance tax (IHT) mitigation in 2021? Join our webinar for a practical focus on IHT planning in extraordinary times.

What are deathbed gifts and how should you identify them? As the current pandemic and difficulties around will-making may increase deathbed gifts, join our webinar to learn more about them and the possible disputes.

Join our webinar event with Professor Lesley King to learn about the latest private client law hot topics.