Carol Mason, partner and head of the Private Client team at Morecrofts LLP in Liverpool, won last year's Law Society Excellence in Private Client Practice Award. She explains how the win has impacted upon the team and new work, and her advice for anyone thinking of applying this year.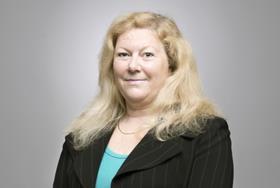 Why did you apply for the award?
We know from client feedback that our service has always exceeded client expectations. We felt that, given this, and our pride in our fantastic Private Client team, we would apply for the award and give them the opportunity to receive national recognition.
I must admit, entering the awards on a national scale was daunting, so to win the award was an absolute delight
How has the win impacted on your work / the team? Have you got more business / different types of client as a result?
The whole team were delighted to win this prestigious award and it has given a boost to all of them, from the paralegals to the most senior fee-earners.
Since winning the award, we have been able to attract a new senior fee-earner to the team from another firm, who has brought clients with him and further skills to offer to clients.
We have seen a large increase in client enquiries and have increased our profile across the country. Whilst we have always acted for clients both nationally and internationally, we feel this has helped us to attract more of those clients.
The whole team are committed to working with clients to provide the highest level of service and expertise; no doubt, this award is helping us to do this.
Do you have any advice for completing the application?
We are all busy professionals, and award entries can't take priority, so giving ample time to enter awards is important, but can be difficult.
Involving the whole team when entering awards is a must. You need to ensure that you gather points of view, work wins, testimonials etc from everyone, as this will give a rounded entry.
Don't be afraid to include testimonials from inside the firm as well as from clients. Sometimes, what your more junior people say about you can go a long way.
Be as thorough as possible, and encourage everyone from the ground up to give you information to include – even if you don't use it all in your final entry.
How did you communicate your win to clients / the public, and what has the response been?
Morecrofts are very invested in our social media platforms and communicating this award win through them saw a huge reach. We also boosted the news with a press release, which was very well received by local, business and industry press.
As well as this, we added the award logo to our private client marketing materials, including posters and leaflets.
With such a great award win, we have certainly ensured we have told as many people as possible!
What would you say to any firms thinking of applying for this year's Awards?
I would say: sit back, look at your team, and if you feel it's strong enough – go for it.
Ensure you are willing to put the time in to collate the relevant information and supporting evidence. Make sure you are 100% happy with the final entry before you submit it, and don't over-think it.
It's always important to remember, that whether you win an award or not, the learning process when putting together the entry can be extremely valuable. For example, you might be able to use much of the supporting evidence in different ways, such as testimonials for your firm's website or social media.
It's also a great boost to any working team to know that you think enough of them to put them forward to an award. This inspires a great work ethic.