Laura McNair, Barry Davies and Nadia Biles Davies discuss the rise of law management roles in law firms, from practice managers to practice directors and chief operating officers.
They explore what those roles looks like, how they support their firms and what the future holds for these and other management specific roles.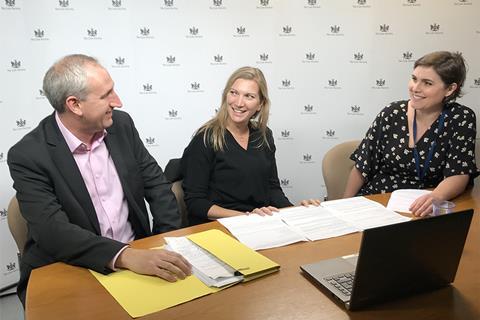 Speakers
Laura McNair, head of HR and operations at Totum
Laura heads up Totum's specialist HR team, working across all levels of HR roles, as well as broader positions in general management (for example, business manager, operations, practice manager, facilities, etc).
She has over 10 years' experience in legal recruitment, which gives her the insights to understand the importance of developing personal relationships that transcend boundaries. Where a law firm client may become a candidate or even a recruiter in time, there is no 'us' and 'them'; it is working in partnership that counts.
Barry Davies, practice director and COFA at Douglas-Jones Mercer
Barry Davies is a chartered certified accountant (ACCA) and fellow member of the Association of Accounting Technicians (FMAAT). One of the first accountants in Wales to be appointed a partner/ director of a law firm.
Barry is also a member of the Law Society's Law Management Section Committee and a Law Society accredited consultant. He has 20 years' experience in law firm management and is a regular contributor to several legal magazines.
Nadia Biles Davies, chief operating officer at Sharpe Pritchard LLP
Nadia Biles Davies is chief operating officer at Sharpe Pritchard Solicitors and Parliamentary Agents where her focus is on strategic business operations, people management, marketing and business development.
Following a successful legal career, Nadia uses her understanding of lawyers and law firms in practice to work with teams to drive operational excellence. Along the way, she has also completed the CIPD diploma in human resource management.
Listen to the podcast:
Listen to "Careers in law management: Now and in the future" on Spreaker.