Anjali Mouelhi interviews Mariette Hughes on complaints about freelance solicitors and solicitors working in unregulated entities after 25 November.
She shares tips on better complaint handling and how Legal Ombudsman acts on these complaints.
Speaker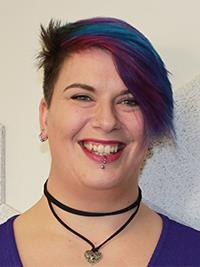 Mariette Hughes, senior ombudsman at Legal Ombudsman
Mariette Hughes has an extensive background in working in customer service and office manager roles prior to joining the Legal Ombudsman as an investigator in 2014. She was appointed to the role of Ombudsman in 2016 and has a strong knowledge of conveyancing.
Mariette's area of focus as a Senior Ombudsman is operational transformation, which involves identifying learning from our business processes and driving changes to improve our efficiency. She is also responsible for stakeholder engagement, research, feeding back to the profession and policy development. Mariette has a degree in Modern European Languages
Anjali Mouelhi, policy adviser for regulatory processes at the Law Society
Listen to the podcast:
Listen to "How will the Legal Ombudsman deal with complaints about freelancers and solicitors working in unregulated entities" on Spreaker.