The business of death is changing, as technology alters the way people are living their lives. How long before blockchain technology, e-signatures and chatbots become common on the private client stage? What else is waiting in the wings? Grania Langdon-Down investigates
With so much being written about the march of legal technology, it can be hard to cut through the noise. What role can artificial intelligence (AI), chatbots, mobile technology and electronic documents play in private client work? Is there enough demand to drive bespoke packages, or is the sector being left to play catch up as developers chase the money in the corporate and commercial world?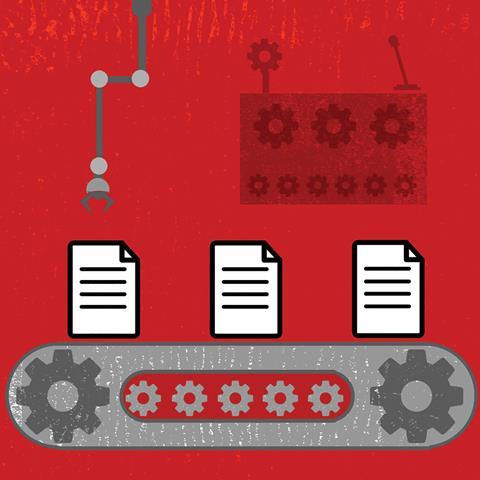 Ian Bond heads up a 14-strong trusts and estates team at West Midlands firm Talbots. He is also chair of the Law Society's Wills and Equity Committee. He believes private client is starting to catch up on the tech front. 'There is a lot of money in it for developers if they can produce products that are simple and easy to use,' he says. 'I can name 10 to 15 start-up companies I have spoken to with my Law Society hat on, asking me how they can get into this market.'
Thereza Snyman, former IT director for Kingsley Napley, is a consultant with Baskerville Drummond, a legal IT consultancy which advises law firms and legal technology solution providers.
'The market is so diverse that no one has a firm grasp of what is happening across the board,' she remarks. But, from her personal experience, she is seeing AI, machine learning, and RPA (robotic process automation) developing at an 'incredible pace'.
The focus for both law firms and legaltech start-ups is inevitably on areas where there is maximum gain to be had, such as corporate law work. 'I suspect there are areas in private client – particularly around probate and estate administration – which are ripe for RPA. I have seen some very impressive initiatives in the bulk PI defence area, where the technology could quite easily be adapted to private client work.'
I suspect the private client sector is more conservative in embracing tech, especially AI, because of the sensitive nature of the matters it handles

Pavel Klimov, Willis Towers Watson
But this needs to be driven by clients or market share to justify the investment – and Snyman questions if there is currently the appetite for this.
Pavel Klimov, consultant lawyer with Willis Towers Watson, is chair of the Law Society's Technology and Law Committee. 'There is certainly no shortage of solutions, but the level of innovation varies quite dramatically,' he says.
The risk is that law firms may feel pressured into implementing new solutions just because there is a buzz around them.
'Sometimes, those solutions might have 90 per cent functionality of a firm's existing solutions, of which it is only using 30 per cent,' Klimov says. 'Firms do better if they carry out a proper business analysis and see how tech can help them achieve their targets, rather than let the tech drive the decision.
'I suspect the private client sector is more conservative in embracing tech, especially AI, because of the sensitive nature of the matters it handles.'
Certainly, new tech alone won't bring in clients, says Nigel Swycher, who left being an IP partner to found Aistemos in 2013, focused on developing AI solutions 'for the things I used to do manually with teams of young lawyers'.
It is critical to engage clients with the 'why' behind the technology, he stresses. 'Take the generation of a will. I have just been through the process with my lawyer. The first draft was done with templates, and produced incredibly quickly and accurately, leaving the partner time to fine-tune it.'
It is no good saying, "I didn't want that low-value work, anyway". Once companies with very large tech solutions have taken away the bottom end of the market, they will expand and take away more work

Nigel Swycher, Aistemos
Swycher acknowledges it can seem a 'lose-lose' situation to incur the costs of investing in new technology aimed at driving down fees. 'But it is no good saying, "I didn't want that low-value work, anyway". Once companies with very large tech solutions have taken away the bottom end of the market to gain a foothold, they will then expand and take away more work – that is the way disruption occurs.'
He advises engaging early, but cautiously, with new tech solutions, and experimenting to find out what works best for your firm.
Joseph A Jones & Co, a three-partner firm in Lancaster specialising solely in private client and property, is a case in point.
The private client team, with two partners and two paralegals, uses Isokon software designed for probate estate administration.
'The investment was a significant step for us,' says Gary Rycroft, senior partner and former chair of the Private Client Section. 'But we could see that the old days of charging a percentage fee for probate work were on the way out. Isokon has allowed us to be more efficient with our time, stay in the marketplace, and still make a profit.'
The firm is considering dispensing with physical files for the preparation of straightforward wills and lasting powers of attorney (LPA), although it will keep files for contested and more complex probates – all the documents and correspondence are stored online on its content management system, LEAP.
Joseph A Jones has served its local community since 1949. 'We don't want to do online wills or have a purely online relationship with clients, unless a client has moved away,' Rycroft explains. 'For us, tech is about making what we do in the back office more efficient, so we have more time to interact with our clients.'
AI
Jumping in feet first can catch out even the biggest tech giants. Microsoft launched its chatbot, Trey, to a huge fanfare in 2016, only to pull it within a day after internet trolls taught it to spew out racist and hate-filled comments.
But bots are increasingly being used as a more personal way of engaging with visitors to law firm websites.
Fisher Jones Greenwood (FJG) in Essex has a strong wills, life planning and probate team. It is experimenting with 'Alex', a bot linked to an application called Slack, on its website.
Senior partner Tony Fisher explains: 'We have been using the bot for a couple of months, and we have seen quite a lot of work come through it, though it is too early to assess the [return on investment].
'A lot of work has to go into the scripts, so people aren't frustrated by stupid answers. It's a learning process – and I think the bot will get more and more useful as we train it up.'
Tech won't take work away from lawyers – instead, it opens up access to justice and attracts the work that isn't being done now

Peter Wright, Digital Law
Peter Wright is a member and past chair of the Law Society's Technology and Law Committee. After working for a City law firm, Wright set up Digital Law in 2014 in Barnsley, South Yorkshire, as a niche practice providing digital legal advice to law firms and other industries.
He believes that law firms perceive AI as too complex and think that it will mean their lawyers have to work differently. Yet the short-term gains, he says, are clear: removing the drudgery and cost of repetitive work, such as onboarding clients.
'With AI, a client can log into a portal at 4pm on a Sunday, hold their ID up in front of a Skype camera, provide information online, and even make a payment. So, when the solicitor picks the matter up on Monday morning, the checks are done, the documents are there, and they can get on with being a lawyer rather than an administrator.'
It could be an even quicker 'win' in the private client world, Wright maintains, if clients could provide full details of their estate, any trusts and documents, leaving the lawyer to ask the key questions and select the draft texts that reflect the client's assets.
'Lawyers may say, "That's all very well, but what about the complexity around a constructive or resulting trust?", for example. But the whole idea is that tech will deal with 60 to 70 per cent of the straightforward stuff. You will always need the human being for more complex matters.
'If you can do the other work more cheaply, you will get more in. Tech won't take work away from lawyers – instead, it opens up access to justice and attracts the work that isn't being done now, because it is seen as just too expensive.'
Will-writing
The interface between technology and the emotional aspects of private client work can be seen clearly from the experience of preparing a will. This is a huge, untapped market, given that 60 per cent of adults die without making a will, and yet some early iterations of online DIY offerings have not proven attractive to the public.
FJG's Fisher says technology isn't always the answer. His firm experimented with an online will application. 'We made quite an investment in it, but found a lot of consumer resistance,' he says. 'People would start the process, get bored or nervous, find it too difficult and then want a human to help them.'
Lorraine Robinson, a member of the Law Society's Wills and Equity Committee, helped develop one of the first online will-writing platforms in 2013/14, when she was head of the volume will-writing department at Hugh James in Cardiff. 'It didn't get the customer engagement it needed to make it a success,' she recalls.
I suspect there are areas in private client – particularly around probate and estate administration – which are ripe for robotic process automation

Thereza Snyman, Baskerville Drummond
She is now head of legal at Farewill. Launched in 2016, this online will-writing service has been nominated in the British Wills and Probate Awards in two categories – Best Use of Technology and Best National Will Writing Firm of the Year.
Its focus is combining technology developed in-house with a human touch. Algorithms construct a personalised will for each customer, based on the data they input. Customers can stop to consider elements such as who should be guardians for their children, and then return to the process on their phone, tablet or desktop when ready.
But they aren't left to an automated process. There are paralegals on hand seven days a week to provide advice, and each will is checked by a person before it can be downloaded, with those clients with more complex issues signposted to legal providers.
A key to getting people emotionally engaged with the process, says Robinson, has been to encourage them to leave personal messages alongside any gifts they intend to make in their will. 'This motivates them to complete it – 80 per cent of our customers have taken up that option.'
Too often, law firms see wills as a 'loss leader', she believes. 'But it is that terminology that has been the undoing of the will-writing sector – if it doesn't value its customers, why would customers value its wills?
'Law firms will lose out in the long run, as over the next decade, a trillion pounds will transfer from one person to another, but firms haven't turned up to the party.'
Robinson reveals there are more online competitors looking to scale up than there were just 18 months ago. 'One website just scraped ours and put their name on it, but they are not offering the human element that we do, so it isn't working for them.'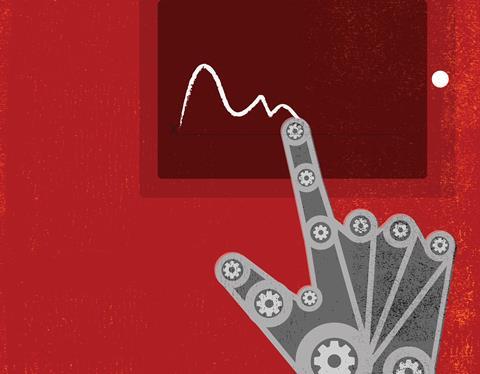 Client engagement is critical, agrees Mike Simpson. He came to law from a business background, setting up Simpson Solicitors in Derby as an alternative business structure, entirely focused on wills, trusts, powers of attorney, Court of Protection (CoP) and probate work.
As the business grew, he decided that, rather than open offices around the country, he would franchise the model he had developed under the Rightwill brand. The network, which includes north-west firm Hillyer McKeown, now covers 14 areas, with expansion into another eight planned for 2019.
Robotics can never replace a person when it comes to collecting the facts about the client's life

Mike Simpson, Simpson Solicitors
As director of innovation for the Right Legal Group, Simpson says: 'Our belief is that you can improve processes with software, but robotics can never replace a person when it comes to collecting the facts about the client's life. Wills are about relationships, and they are more complex than yes or no.'
The group's managing director, Carrie Caladine, explains how they use tech in their back office, including Intelliworks, for compliance. But their major investment has been in a client relationship system, rather than traditional workflow systems.
'We couldn't find anything to buy off the shelf,' she explains, 'so we worked on a bespoke solution with the developers, Atlas Clever Software. It tells us, for instance, when a customer who purchased a will needs a review, and identifies clients with a particular type of trust, so if the law changes, we know to contact them to update their wills.'
Clients are also encouraged to set out their funeral wishes and directions, and to leave memoirs and personal letters to explain their decisions, which can prevent families falling out later on. 'Our system flags that up when someone dies, so we can pass on these very personal messages to family members. This helps us create a very different service to other firms,' Caladine remarks.
Blockchain
One of the hottest tech developments with the potential to change the landscape of trusts and probate work is blockchain, a computer encryption system which secures information by spreading records of transactions across a constantly updated 'shared ledger', removing the need for a central database.
Natasha Stourton is a senior associate in Withers' trusts and succession disputes team. She has been investigating how blockchain could be used to create 'crypto-wills', which would exist on the blockchain as a unique, immutable, time-stamped digital object (for full details, see below).
She says blockchain could already be used as a secure, decentralised database for everyone's wills. But there are still hurdles to overcome, particularly for the less tech-savvy, and any benefits will only be achieved if everyone is required to use it.
Crypto-wills
The growing market in cryptocurrencies such as bitcoin will pose challenging issues for those practitioners advising clients on how to pass them on to loved ones.
Natasha Stourton, senior associate in Withers' trust and succession disputes team, says issues are already arising in the US over the administration of estates with significant amounts of cryptocurrencies, which are held in crypto-wallets only accessible with a public and a private key.
Estimates suggest about four million bitcoins have been lost as a result of people dying and not telling anyone how to access their crypto-wallets.
'You need to keep your private key private,' she says. 'If you give it to your executors too early, they might run away with the money. Wait too long, and they won't be able to access it.'
A crypto-will has the advantage over a paper will in that it can never be lost

Natasha Stourton, Withers
She has also been investigating how blockchain technology could be used to create 'crypto-wills', which, she explains, act like a smart contract and could change the world of trusts and estates.
A crypto-will has the advantage over a paper will in that it can never be lost, Stourton says. It exists on the blockchain as a unique, immutable, time-stamped digital object. It can't be tampered with, as the system would flag up any discrepancies.
It also maintains privacy, because the person making the crypto-will and their chosen beneficiaries can only be identified by their 'public keys', similar to a username.
She found a company called Blockchain Apparatus in Denver, Colorado, advertising self-administering wills, which is understood to have drawn up one crypto-will.
'When you die, and it is confirmed from the Death Master File, a US Social Security database of citizen deaths, your cryptocurrency is automatically transferred into your intended recipient's crypto-wallet, removing the need for an executor or any kind of probate.'
A crypto-will wouldn't do away with the need for executors, private client or contentious probate lawyers

Natasha Stourton, Withers
In Singapore, Stourton remarks, 'there is a company called Pulse Check, which sends you a message every month – you have to respond within a certain time period. If you don't, the programme assumes you have passed away and it will automatically transfer cryptocurrency'.
She argues that a crypto-will could be used to transfer all assets held electronically, such as shares or cash in bank accounts. If Land Registry moved all its functions online, it could transfer real estate.
But none of this would work over here yet, Stourton suggests, because it would be deemed to be an electronic will. A crypto-will also wouldn't do away with the need for executors, private client or contentious probate lawyers, as it would still be open to challenge.
There are also tax issues. 'Colorado doesn't have inheritance tax,' she says. 'I pondered whether there is a possibility of having a certain amount of tax go automatically to HM Revenue & Customs, but would it accept cryptocurrency? Probably not, but there is certainly scope for crypto-wills to work if legislation catches up with the technology.'
Mobile technology
When it comes to supporting clients, mobile technology can come into play. Both Skype and FaceTime promise robust systems that prevent potential electronic eavesdropping.
Leeds practice Minton Morrill uses webcam technology in its CoP practice, training fee-earners on the software, data protection issues and how to get the best out of their discussions with clients.
Julia Morrill, who heads up the private client department, describes a Skype meeting where she and a financial adviser were able to discuss with a client in Lincoln the potential effect of Brexit on their daughter's portfolio, saving time and cost.
'I still go and see families once a year,' she says. 'But through Skype, they have more frequent involvement with me because they feel I am more accessible and affordable. Any suggestion of distress in the family and I would be going to see them in person.'
Morrill also uses FaceTime and Skype to interact with a person subject to a deputyship, to confirm the annual proof of life certificate. 'It is much less intrusive for them,' she says. 'I did one this week and it took six minutes. If I had to go out to see them, it would have been hugely expensive for the family.'
She says firms doing CoP work are increasingly going paperless. 'But the difficulty is that, at the end of each year, you must have your bill assessed by the Senior Court Costs Office, which will only accept paper files. It is this time-lag in tech that is letting us all down.'
Driving efficiencies
FJG won the Law Society's Excellence in Technology Award in 2016 for the workflows it developed for its family work. The firm is now starting to build workflows for wills and probate, explains Fisher. 'They cut out the administrative burden of putting together groups of documents. It's old tech, but it increases efficiency'.
Fisher went to a conference in the Hague recently on AI and blockchain technology. He was put in touch with a Dutch company which has developed Clocktimizer, business intelligence software for lawyers which can analyse time records in relation to completed matters more comprehensively than a case management system (CMS). It is focused on the corporate side, but Fisher believes that sort of analysis could be used in a contentious probate case.
What has been surprising is that young lawyers don't necessarily pick up new technology any quicker than older colleagues

Tony Fisher, Fisher Jones Greenwood
Stephanie Kaye heads Clarion's CoP costs department in Leeds. 'We use Carpe Diem as a time-recording system, which is useful for capturing all time in private client cases, especially CoP work. We are phasing this system into the business, which will then monitor costs estimates and set up credit limits, which will tie in nicely with OPG105 [the Office of the Public Guardian's (OPG) professional fees insert form].
'But CoP specialists would benefit from systems which could tie everything together, ie monitoring OPG102 [deputy report form], accounts, OPG105, benefits etc. At the moment, practitioners struggle with banks who do not understand the purpose of the CoP. It would be really helpful if accounts could be monitored electronically, alongside the income and expenditure data needed by the OPG.'
But while technology can be developed to help mitigate against issues such as financial abuse, Kaye stresses it cannot weigh up the best interests of a person, so a human element will always be needed.
On the horizon
Other areas of private client work are also on the cusp of a technological revolution. But there are still many issues, largely around security and the verification of e-signatures, that need to be resolved.
Online grant of probate
Talbots is among 85 firms taking part in the Ministry of Justice's (MoJ) pilot to apply for simple grants of probate online, which is due to be rolled out to the public by the end of 2019, and to solicitors in 2020.
This process allows solicitors to sign a statement of truth on behalf of their client, instead of the client physically swearing the oath, and provides access to a CMS, so solicitors can track the progress of the application.
Bond is excited about the system, which he says is 'incredibly simple – straightforward and intuitive' – and means the solicitor receives the grant of probate in a few days, rather than a few weeks.
But it still involves sending a physical will, while the grant of probate comes back as a physical document with the court seal, as the law has yet to catch up in approving a secure way of proving an electronic document.
'One idea the MoJ is working on,' Bond remarks, 'is a digital seal, so the grant of probate could be sent electronically to a bank as a PDF document, with a code which the bank could use to confirm it was genuine on the MoJ's database'.
Signing LPAs
There is a similar issue with LPAs. It is possible to fill out the LPA form online, but the donor must still print the document and sign it in wet ink before it can be registered and take effect.
OPG has been, arguably, a victim of its own success. According to its 2018/19 business plan, in 2008/9 it handled 8,000 registration requests for powers of attorney per month. That has now increased to more than 54,000.
Removing wet signatures would help us better validate and support people applying for LPAs

Jan Sensier, Office of the Public Guardian
It has set a target for 35 per cent of new LPAs to be created using its online tool by next March. Uptake is currently around 25 per cent.
Jan Sensier, OPG's deputy director of strategy, says: 'It has long been our ambition for the LPA application process to be fully digitalised.'
Removing wet signatures, she says, would free up resources to be redirected towards preventative safeguards. 'This would help us better validate and support people applying for LPAs, so both donors and attorneys are better equipped in their roles.'
OPG will be consulting on changes to legislation and the safeguards needed to ensure the process is secure and reliable.
Julia Abrey is a partner in Withers' private client and tax team, focusing on elder law. She did some beta testing of the online LPA system. 'Can you get it wrong? Yes and no – you do have to fill it in fully, but you can put wrong things in the boxes. What I do like about the online system is its guidance: making a decision about who you appoint? Read this, click here.
'The big question is how it can be signed. I have been to meetings with the MoJ, which is developing fantastically complex tools to enable this to be done safely online. One option is to use your fingerprint as your signature. But what's to stop me taking a vulnerable person's finger and pressing the button? But then, what is to stop me holding their hand when they write their signature?'
With so many LPAs being registered, things can't carry on in paper form for much longer, Abrey says. 'The key is to find a balance between speed / convenience and safeguards for the vulnerable, and I don't know how that can be achieved yet.'
Clare King, legal director in Clarion's private client team, is a 'massive supporter' of e-signatures. 'If the whole system can be digital, the hundreds of people currently employed by OPG to deal with paper applications can be redeployed elsewhere to give more support to attorneys, deputies and people who lack capacity,' she comments.
'But some of the cost savings will need to be ploughed into helping those without access to online systems, through support hubs in libraries, hospitals or similar. More online checks will also need to be carried out on certificate providers and attorneys, as there is currently very little being done in this respect.'
Conclusion
What has been surprising, says Fisher, is that young lawyers don't necessarily pick up new technology any quicker than older colleagues. 'That surprised me. They are as dyed in the wool as some of the older lawyers. It may be that, being young, they have only just learned one way of doing something and are hesitant about being asked to do it another way.'
As Law Society president Christina Blacklaws told a recent international conference on AI, 'lawyers are being trained for 20th century practices, not even for current practice … There is a mismatch with what they are doing in practice today, let alone what they will be doing in future'.
For Bond, technology will play a huge part in the way lawyers work, but the idea it will lead to the demise of the legal profession is greatly exaggerated. 'Are we going to need the same numbers of lawyers? Probably not,' he says. 'Will we still need lawyers with specialist skills? Yes. Technology won't replace us; it will help us do more of the work we came into the profession to do.'