New chair of the Private Client Section, Sarah Murphy, introduces herself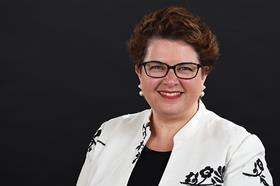 I am honoured to be writing this, my very first comment piece for PS as chair, following many years sitting on the Private Client Section (PCS) committee, promoting the work which private client practitioners are doing every single day.
I have worked in small and medium-sized firms, and I am currently one of 70+ partners in Brabners LLP, a large firm in northern England. Since qualifying in 2006, I have specialised in private client work. My client base is wide and varied, from individuals to landed estates to corporate clients. I hope that this time-served approach gives me the background and the knowledge that I need to assist not only my fellow committee members but also, more importantly, you as PCS members. While undoubtedly the role of chair will be a learning curve for me, I am looking forward to working together to promote our profession.
This year, it also feels that we are coming out of a period of great difficulty and strain which has been placed on us, the people we work with and our clients. As we begin to find a way to live in a new way, we are as a profession learning to adapt. Change and discord are never far away from us and the world will never be a perfect place.
However, we continue, in our own way, to guide the way for those around us. In our professional lives, this may mean that we are there 24/7 for those clients who rely upon us and for whom we are the first port of call in the storms of life. I know that while I am proud to be someone that my clients rely on at times, I am not immune to the pressure, stress and strain that this places upon me and, in turn, those people closest to me. We must all look out for each other.
I am unashamedly pleased to promote this year's PCS annual conference on 24 June in London. I am really pleased that this year we are holding it in person for the first time since 2019. Every year, a great deal of behind-the-scenes work goes into the conference to organise the day. There are people that I only see once a year at the conference and I'm sure that you're the same. For me – the person who still prints documents to read and amend them – the 'old-fashioned' way of meeting and speaking to people face to face will never go out of fashion. We will be supported by sponsors and exhibitors, and I know that you will all look forward to catching up with friends and peers, and who knows – this year you might win that bottle of champagne!
I look forward to seeing you there, and to serving you and the committee as chair, mindful that I am following in the huge footsteps of those who have gone before me.