Victoria Crick looks at what should be on a deputy's checklist of a client's property and the most important things to keep an eye on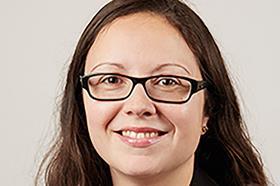 Being a deputy brings with it many responsibilities, including dealing with P's property, whether P is at home or in a care home. Here are my top 10 things to look out for or action when managing a property on P's behalf.
1. Land Registry title – Check to see whether there are any co-owners, charges or restrictions on the property. This will allow you to liaise with the relevant people over any major decisions regarding the property and may also alert you to an equity release or debt secured against the property. You should have this information from the deputyship application.
2. Locks – Do the locks need to be changed? In some situations, they will need to be. Alternatively, if P remains at home, a key safe may need to be fitted.
3. Mail redirection – Nothing says 'empty property' like mail piling up behind the door, so get the mail redirected. This will also allow you to intercept utility bills, friends and family trying to get in contact with P, and identify who they bank or have investments with. Check the bank statement for direct debits and standing orders to help identify regular online payments and which you may not have paper statements for. Mail redirection will result in you being alerted to service and maintenance reminders or renewal of permits. Even if P resides at home, a mail redirection is still important.
4. House insurance – Check the small print. If the property is empty, some home insurers will ask for the water to be drained down, while others will ask for the water to be left on but for the heating to be kept at a minimum temperature. However, there is always the risk of a burst pipe and subsequent flood when leaving the water on.
5. Valuations – As well as having the property valued for sale, you should also arrange for the contents to be valued, which will help identify items which may need to be itemised individually on the house insurance or removed for safekeeping.
6. Valuables – Make sure to check the property for valuables and remove anything obvious, or identified in the valuation, to your firm's strongroom or safe (insurance and space permitting). The alternative is to use a bank's safe deposit box scheme or a trusted storage provider, but again, check insurances.
7. Arrange for someone to check on the property regularly if it is empty – It is often a requirement of the house insurance for the property to be checked weekly, but even if not, it is still worth asking the estate agent to check on the property if it is on the market or to arrange for someone in the office to do so. While it might be tempting to ask a neighbour, this could prove problematic if something were to go missing.
8. Kerb appeal – A bit like post piling up behind the door, an unkempt garden or shabby exterior can often be tell-tale signs of an empty property or one where a vulnerable person lives. Ensuring that the garden is kept tidy will also help when you come to sell.
9. Warranties – Check through paperwork kept in the property to see if you can locate any warranties or guarantees relating to the property, or alternatively any receipts or payments to builders for work done or servicing of various items, such as the boiler.
10. Clearance – Tread with caution. Check the will to see whether any items in the property are bequeathed before you arrange for them to be sold. Although they may not hold a huge monetary value, there may be some sentimental value attached and checking the will could avoid a very difficult conversation further down the line. If you are contemplating gifting any item on behalf of P, you will need to consider whether this is in P's best interests and whether you need to obtain the Court of Protection's permission before doing so.
A few words of caution when dealing with properties and their contents:
Never attend the property alone, even if it is in an area you are familiar with.
Always have a note in your diary to say what property you are attending and with whom – whether it be someone from the office or an external person such as an estate agent, valuer or surveyor.
If you are arranging to meet someone at the property, do not enter the property on your own: wait for them to arrive and go in together.
Never remove anything without another person from the office being there and always give a receipt of some description. It is all too easy for people to allege that something happened, or was agreed, or that an item was taken, or was there when it wasn't.
Most of us have camera phones and these serve as good tools when attending properties. Take photos of the interior and exterior of the property to record its contents and condition. They will serve as a helpful reminder further down the line or in case of any claims on the house insurance or in the event of a burglary.