The new Flood Re scheme, covering insurance for properties at risk of flooding, is expected to come into force in July. Jo Morgan looks at recent developments to the scheme, and outlines practice points for practitioners
As we toil through another winter, we must not forget the horrendous flooding and weather which was experienced in last year's winter months – nor the clean-up process and aftermath of the rising water that we were left to deal with. It is particularly important to remember the reaction of both the government and insurers to the events, which has had a direct impact on the property market in the UK.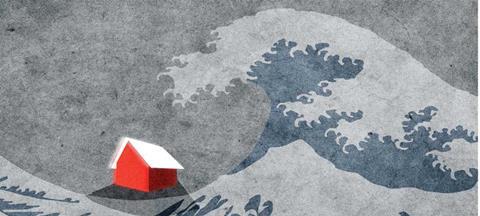 In the June 2014 edition of Property in Practice, I looked at the immediate wake of the flooding, as unfortunately, more homes were affected by flooding than ever before. Many people were, for the first time, having to check their insurance policy to establish whether they were covered, and perhaps making their first claims due to adverse weather. Once bitten, twice shy, clients are now more likely to seek reassurance in relation to flooding when purchasing property, and will often ask how this is investigated when instructing.
To answer a flood-related enquiry, practitioners need to understand how the government's proposed Flood Re scheme has developed over the past year. To what extent will insurers now offer protection in the future? How far are we, as practitioners, required to delve into the risk of flooding, and how do we deal with reporting and advising clients? How can liabilities for future claims be tackled and mitigated?
Of most concern are those properties which have flooding history and are excluded from the scheme. For these properties, the cost of flood insurance could be unlimited. This will have a knock-on effect on valuation and saleability, because where a property is uninsurable for flood risk, it is effectively unmortgageable
Background
On 31 July 2013, the 'Statement of Principles' policy, which allowed flood-hit owners of properties built before 1 January 2009 to renew insurance automatically against repeat flooding, expired. The insurers refused to renew it, because the government had cut funding for flood defences.
What has replaced this policy is a scheme known as Flood Re: an agreement between the insurance industry and the UK government that will place a cap on the cost of flood insurance in high-risk areas. This cap will be funded through a levy added to all home insurance premiums, of around £10.50 per annum. Flood Re is also now to be an industry-owned and -managed entity, Flood Re Ltd, with the government having a special membership interest.
The cap will relate to the flood insurance element of a householder's policy, with the maximum cost dependent on the council tax band of a property. For example, it is estimated that if a property falls within bands A and B, the flood insurance premiums will be on a sliding scale starting at £210 per year, and rising to £1,200 for band H properties (I in Wales).
The framework for Flood Re, through the Water Act 2014, received royal assent on 14 May 2014.
Further developments
On 17 December 2014, the Department for the Environment issued a press release, resulting from both a major, ongoing public consultation process and agreements with the Association of British Insurers (ABI), on how Flood Re will operate. This included some changes to the original proposals, and started the ball rolling on the Flood Reinsurance Regulations 2015, which will implement Flood Re. These regulations are not yet publicly available. The latest announced date given for the introduction of Flood Re is July 2015. Until then, the current flood insurers have agreed to continue the Statement of Principles.
Update on exclusions
Under the original plans, there was great concern that some at-risk properties would be excluded, including properties within council tax band H, leasehold properties, private rented properties, businesses, and homes built after 2009. For these properties, the concern was that the cost of flood insurance could be unlimited or just simply unavailable in the future. These concerns were voiced in the consultation process.
After the consultation process and discussions, the government's position on the exclusions is clearer. The good news first is that band H properties (and band I in Wales) are now to be included in the scheme, on the proviso that costs for other householders do not increase. However, homes built after 1 January 2009 remain excluded, primarily to avoid incentivising building in flood risk areas. Rented properties, which are generally covered by commercial landlord insurance, also remain excluded but, if a policy reverts to a domestic one – for insurance, a 'rent a room scheme' – then Flood Re will apply. Contents insurance for tenants will also be available through Flood Re.
Small businesses also remain outside the scheme. The insurance industry indicated during the consultation that its view was that commercial insurance, including landlord insurance, would be available at a more competitive rate outside Flood Re. However, this will clearly continue to be a big concern, and whether or not premiums are affordable remains to be seen. This will certainly be a point of discussion with clients of such properties.
Practice points
The continuation of the Statement of Principles until July 2015 means that premiums are still not controlled. Homeowners and businesses could be adversely affected due to location and history, and property lawyers need to bring these risks to the attention of purchasers.
A starting point for property lawyers would be to ensure that flood enquiries are raised with the seller in relation to past flooding and problems with obtaining flood insurance. For residential conveyancers, the Law Society's TA6 Property Information Form includes standard enquiries to this end. The Commercial Property Standard Enquiries form (CPSE.1) also incorporates flooding questions. If replies which indicate problems or risk are provided in these forms, then further questions should be raised.
For a free flooding indication, the Environmental Agency website provides a postcode-based flood map, but although useful as a tool, this flood map is not property-specific, giving only a crude indication of flooding in an area, which not only excludes certain types of flooding, but also can be misleading when considered on a stand-alone basis. The Land Registry flood risk indicator is also a helpful tool, but, again, relies on the Environmental Agency website flood map. To base advice to clients on these results could be misleading, due to the substantial limitations of the information.
As part of prudent investigation of a residential property title, a desktop environmental search is usually obtained. This gives limited information regarding flooding, but where flooding is a possible risk, the report often will suggest that a specialist flood report is obtained. The flood search industry is not regulated, and there are various reports available which are based on differing information and have varying degrees of ease of interpretation. Your usual search provider should be able to provide information regarding the different types of reports available.
There are also specialist flood reports and surveys which can be obtained for properties. These can be offered on all cases, or you may prefer to offer them only where there is either flood risk highlighted in initial enquiries and reports, or perhaps where no information regarding flood risk is available at all. These property-specific searches give the most accurate guide to the likelihood of problems. If a problem is identified, it is important to encourage the client to discuss flood risk with a surveyor or specialist, and, where appropriate, to refer the report to the surveyor or specialist for interpretation.
The requirements of the Council of Mortgage Lenders' (CML) Lenders Handbook also need to be borne in mind. Buildings insurance is a condition of any mortgage offer covered by the Handbook, and under part 1, section 6.14.2, flood is a risk that has to be covered. Referral to the lender should therefore be made where buildings insurance cannot be obtained for flood risk, or where there are difficulties in obtaining cover. To ensure this is correctly reported, clients should be advised to seek buildings insurance quotations at an early opportunity. In all cases, whether with or without a lender, clients should obtain and provide you with a buildings insurance proposal, which should be checked for the terms, and to ensure all risks are covered. Lenders may also include additional requirements relating to flooding in the valuation, either in part 2 of the Handbook, or within the mortgage conditions. Recently, practitioners have reported increased cases where stipulations on buildings excesses are included.
Practitioners should be particularly careful when acting on a purchase of a property of a type now almost certain to be excluded from the Flood Re scheme. Clients should be warned of the forthcoming changes to the insurance market, and the knock-on effects. Of most concern are those properties which have flooding history and are excluded from the scheme. For these properties, the cost of flood insurance could be unlimited. This will have a knock-on effect on valuation and saleability, because where a property is uninsurable for flood risk, it is effectively unmortgageable.
It is important to ensure that you keep up to date with policy changes to and developments on Flood Re, so that you are not caught out when deciding whether to report to a client or lender. The position remains uncertain for those clients with properties excluded from the new scheme. The 2015 regulations are anticipated in the next few months. Make sure you are not left in deep water.
Jo Morgan is a chartered legal executive and head of buy to let sector in the residential property team of Coodes Solicitors, based in Cornwall and Devon. She is also branch chairman for the Cornwall branch of legal executives