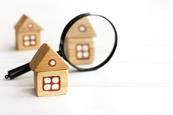 Jennifer Meech considers the recent Court of Appeal decision in Ali v Khatib and others [2022] EWCA Civ 481 and the implications that it may have for co-owners of property

Kate Andrews looks at the recent decision of HHJ Jackson in Davies-Gilbert v Goacher & another [2022] EWHC 969 (Ch), which considers restrictive covenants and the requirement for a reasonable process to be followed.

The registration of applications at HM Land Registry are changing. Bronwyn Townsend, Senior Marketing Manager at InfoTrack, looks at what firms will need to do before the end of the year.

Ryan Senior, Senior Vice President at Paragon, gives his advice on how to manage your professional indemnity insurance renewal when your firm is high risk

Michael Connelly explores the importance of referrals for generating more conveyancing work and outlines how to ensure your firm is getting the most from your relationships and partnerships.