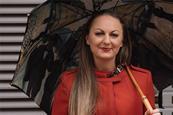 Kate Andrews looks at the case of Criterion Buildings Ltd v Mckinsey and Company Inc. United Kingdom and another [2021] EWHC 216 (Ch) concerning the apportionment of service charges by the landlord in relation to the Criterion Building at Piccadilly Circus.

Edward Francis looks at the Court of Appeal decision in Gateway Housing Association v Ali (deceased), which has brought welcome common sense to a common conundrum around serving property notices after the death of a landlord or tenant

The Law Commission's Professor Nick Hopkins, Oliver Hutchings and Penny Tridimas outline the commission's proposals for reform of residential home ownership

The SDLT holiday has boosted the housing market, but increased pressure on solicitors to complete transactions before the deadline in March 2021. Peter Rodd and Sarah Dwight share advice on what you can do now to manage clients' expectations
Kate Andrews considers a High Court case which involved identifying the beneficial owner of a property, so that a judgment debt could be enforced.