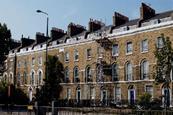 Jennifer Meech considers a difficult Supreme Court decision where a landlord had granted one tenant a licence to carry out works, contrary to an absolute covenant, and a neighbouring tenant objected.

Kate Andrews reviews a dismissed appeal concerning private nuisance between neighbours and the Tate Modern Gallery.

Jennifer Meech comments on a case that clarifies the position for landlords considering taking tenants' goods to satisfy outstanding rent claims (Brar v Thirunavukkrasu [2019] EWCA Civ 2032).

Relief from forfeiture may be granted to those with a possessory and/or a proprietary interest in the land, the Supreme Court has ruled.

The estimated value of an unoccupied property can be based on the general demand for similar properties in the area.