Jennifer Meech considers the recent Supreme Court decision in Duval v 11-13 Randolph Crescent Ltd [2020] UKSC 18 and the implications that it may have for landlords.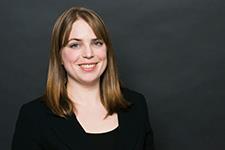 The actions of one owner in a block of flats will often have an effect on their neighbours. Sometimes those neighbours will have a direct right of action (such as a claim in nuisance or by a contractual mechanism such as a letting scheme) but often their legal relationship is governed through their common landlord.
Renovations are a potentially fertile area of conflict between neighbours in a block of flats. Flat owners will be worried about the noise and disturbance caused by such work as well as whether the work will affect the value, and perhaps safety, of their own flat.
The landlord will need to consider whether it has to consult all flat owners within the building before it licenses alterations
A flat owner's ability to alter their property will usually be governed by covenants in their lease. Tenants' covenants against alterations can be absolute or qualified. If qualified the changes cannot be made without landlord consent – which, under section 19 of the Landlord and Tenant Act 1927 cannot be unreasonably refused. Even if a covenant against alterations is absolute, it is possible for tenant and landlord to agree that changes can be carried out notwithstanding that prohibition.
It is common for the landlord of a block of flats to covenant with each lessee that it will only grant leases of other flats that impose similar obligations, and that it will ensure that the other lessees comply with their covenants, or some of their covenants.
In Duval, the Supreme Court was faced with the difficult situation where a landlord had granted one tenant a licence to carry out works, contrary to an absolute covenant, and another tenant sought to enforce the landlord's covenant to ensure compliance.
The case
Numbers 11 to 13 Randolph Crescent form a block of flats in Marylebone, central London. Originally constructed as two mid-terrace houses, they were converted into a single block of nine flats sometime in the 20th century. In the 1980s, the owner of the block granted long leases of the individual flats at a significant premium. These leases included:
a general tenant covenant against alteration without permission (clause 2.6)
an absolute prohibition against certain alterations by the tenant (clause 2.7).
Clause 2.7 began: "Not to commit or permit or suffer any waste spoil or destruction in or upon the Demised Premises not cut maim or injure or suffer to be injured any roof wall or ceiling within or enclosing the Demised Premises…"
By clause 3.19 of the leases, the landlord covenanted that every lease within the block would contain "covenants of a similar nature to those contained in clauses 2 and 3 of this lease". It also undertook that "at the request of the Tenant and subject to payment by the Tenant of (and provision beforehand of security for) the costs of the Landlord on a complete indemnity basis to enforce any covenants entered into with the Landlord by a tenant of a residential unit in the Building of a similar nature to those contained in clause 2 of this Lease".
The claimant owned two flats within the block (flats 11G and 11H). Another flat (flat 13RC) was owned by Mrs Martha Winfield. In spring 2015, Mrs Winfield wished to make alterations to her flat which, it was accepted by all parties, would breach the absolute covenant set out in clause 2.7 of her lease. The landlord originally rejected this request but, following presentations by architects and engineers, granted a licence subject to Mrs Winfield obtaining sufficient insurance.
In December 2015 and again in February 2016 the claimant asked the landlord to obtain from Mrs Winfield an undertaking that she would not breach clause 2.7. On both occasions the claimant offered to indemnify the landlord's costs. The proceedings commenced in mid-2016 with the claimant seeking, inter alia, a declaration that the landlord did not have the power to grant a licence to breach clause 2.7.
Early decisions
At first instance the district judge held that the landlord had no power to waive a breach of any of the covenants in clause 2 without the consent of all of the other lessees in the block.
Judge Parfitt allowed the landlord's appeal, holding that:
the landlord had power to license works that would otherwise be in breach of clause 2.7 of the lease
if such works were licensed they would not be a breach of covenant
once licensed, such works could not be the subject of enforcement action pursuant to clause 3.19.
The Court of Appeal (Lord Justice Lewison giving the leading judgment) held that by clause 3.19 the landlord had made two promises:
that all leases granted would contain similar covenants, and
to enforce the covenants at the request and expense of the lessee.
The latter was a contingent obligation, the relevant contingency being the lessee's request and offer of security. The Court of Appeal held that – in granting one tenant a licence to carry out works in contravention of clause 2.7 – the landlord was committing a breach of its obligations under clause 3.19 of other leases; and this would still be the case where the licence was granted (as here) prior to the other tenant's request to enforce the covenants. The Court of Appeal therefore allowed the appeal against Judge Parfitt's decision.
Supreme Court
In the Supreme Court Lord Kitchin gave the lead judgment with which Lady Hale, Lord Carnwath, Lady Black and Lord Sales agreed.
Lord Kitchin began by stating that it was necessary to analyse the meaning of clauses 2.6 and 2.7. The parties had agreed that clause 2.7 set the boundaries of clause 2.6 and that anything that was set out as absolutely prohibited by the former was such that the landlord would, however unreasonably, withhold its consent. So, for example, if the intended works involved "cutting" a wall within the flat this was absolutely prohibited. However, Lord Kitchin disagreed with the parties' joint analysis. He stated that clauses 2.6 and 2.7 had to be read together within the entire document, and within the factual information that would reasonably have been available to the parties to each lease when first granted (that is, the leasehold scheme for the block).
Lord Kitchin stated that it was clear – once one had the entire document and background facts in mind – that clauses 2.6 and 2.7 were aimed at different kinds of activity. Clause 2.6 was concerned with a lessee's routine improvements within their own flat, "these being activities that all lessee would expect to be able to carry out, subject to the approval of the landlord". On the other hand, clause 2.7 was directed at activities "in the nature of waste, spoil or destruction which go beyond routine alterations and improvements and are intrinsically such that they may be damaging to or destructive of the building". Lord Kitchin stated that the concept of "waste, destruction or spoil" should be read as qualifying the remainder of clause 2.7. He held that clause 2.6 limited clause 2.7, rather than the other way around.
Lord Kitchin then considered clause 3.19. He agreed with the landlord that it did not expressly prohibit a grant of a licence to breach clause 2.7. However, he held that there must be implied into that clause a further promise by the landlord that it would not put it out of its powers to enforce clause 2 of the lease. Such a term was necessary in order to ensure that clause 3.19 had meaning. Therefore, the landlord needed the agreement of the other lessees before allowing a breach of clause 2.7; as that had not happened, the claimant was successful.
Comment
This decision appears at first reading to have wide implications for landlords. There are thousands of blocks of flats in which the leases contain a clause similar to clause 3.19; in each of those blocks the landlord will need to consider whether it has to consult all flat owners within the building before it licenses alterations that would otherwise be in breach of an absolute prohibition. This will not be too onerous where (as in 11 to 13 Randolph Crescent) there are fewer than 10 flats, but what if there are 100? There will also be thousands of landlords who have granted such licences without consultation and will now realise that they are potentially be exposed to damages claims. However, perhaps it is not so drastic after all.
1. Alternations under a conditional covenant
Lord Kitchin's obiter analysis of clauses 2.6 and 2.7 will give hope that in similarly drafted leases more types of work will fall within a conditional covenant than might first appear. This could reduce the alterations that will require input from other tenants, although it imposes an obligation on the landlord to analyse the alterations.
2. Other restrictions on works
Aside from clause 3.19, there are other restrictions on a landlord's ability to allow works, including:
the tenant's covenant for quiet enjoyment
the landlord's obligation not to derogate from grant
the lessee's right to be protected from nuisance
the landlord's other covenants, such as to keep the common parts in good repair.
Therefore, if what is prohibited is "waste and destruction", permitting the work is likely to breach another obligation upon the landlord.
3. Breaching an implied term
The Supreme Court found that the landlord had breached an implied term. The test for implying a term into a contract is not a low bar and won't be satisfied by all such clauses.
4. Damages
Whilst landlords may worry about being exposed to damages claims for prior breaches of clauses like 3.19, it will be for the claimant to prove that damage has been suffered which was caused by the grant of permission. If the works were perfectly safe and were carried out within one flat this may well be a difficult task.