The Law Commission's Professor Nick Hopkins, Oliver Hutchings and Penny Tridimas outline the commission's proposals for reform of residential home ownership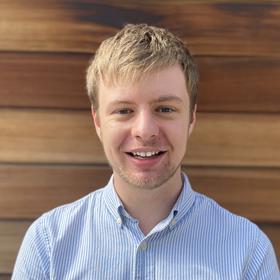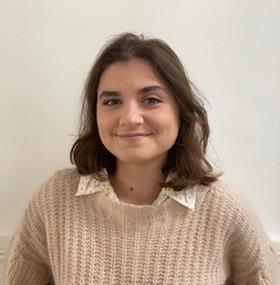 In July 2020, the Law Commission published its final reports on residential leasehold and commonhold reform. If enacted, the recommendations in these reports will transform home ownership in England and Wales.
Leasehold as a means of home ownership has long been criticised. A lease is a time-limited interest in property, and the leaseholder's control over their property is often circumscribed by the terms of the lease and the relationship with their freeholder. Shortcomings in the right to manage (RTM) and enfranchisement regimes have left leaseholders struggling to address these limitations of leasehold ownership. And while commonhold was introduced as an alternative to leasehold ownership in 2002, it has not taken off – there are fewer than 20 commonholds in existence in England and Wales.
Our reports contain recommendations designed to create fit-for-purpose home ownership. By addressing concerns with the current commonhold regime, we consider that commonhold is placed to become the preferred means of owning flats. Additionally, our recommendations on enfranchisement will make it easier, quicker and cheaper for leaseholders to extend their lease or buy their freehold. Similarly, our recommendations on RTM will make it easier, quicker and cheaper for leaseholders to take over the management of their buildings without buying the freehold.
Reinvigorating commonhold
Our recommendations in respect of commonhold are designed to update the law. Law reform is essential for commonhold to take off, and to be suitable for the complex mixed-use developments that are common today. But we recognise that law reform alone is not sufficient. Government will need to take further steps – such as by incentivising or mandating commonhold – for commonhold to thrive.
We have made recommendations to improve the process of converting leasehold buildings to commonhold. Only 50% of leaseholders in a building will need to support the conversion – as opposed to the current requirement of unanimity. The effect of our recommendations is that leaseholders who can collectively acquire their freehold through enfranchisement will be able to convert to commonhold – and we make recommendations to streamline the process to acquire and convert. However, we also recognise the importance of making commonhold desirable for future developments. We recommend that developers of commonholds should be able to use "sections" (which will enable developers to separate out the management of different types of interest within a commonhold, such as commercial and residential interests) to accommodate the often complex dynamics of mixed-use buildings.
To ensure control and flexibility during construction, we recommend that developers should be able to build commonhold developments in phases. We also recommend that shared ownership leases and lease-based home purchase plans should be permitted within commonhold.
We make numerous recommendations to ensure that commonholds are financially robust and can function effectively on a day-to-day basis. For example, we recommend a new regime for the setting and recovery of commonhold contributions, and a requirement for every commonhold to maintain a fund for major works. We recommend reforming the commonhold community statement to make the rights and obligations of owners easier to understand. Our recommendations will also ensure that mortgage lenders are protected in the event of a commonhold association's insolvency, or the termination of a commonhold.
Enfranchisement
Our recommendations enable freehold ownership to become the main form of flat ownership (as it is with houses) in the future. But with over four million leasehold properties in existence today, leasehold will be with us for many years to come. Our recommendations for a new enfranchisement regime will ensure that leaseholders enjoy greater security in, and control over, their properties.
We recommend a uniform right to a lease extension for all qualifying leaseholders, for a term of 990 years at a peppercorn ground rent. This will provide much greater security than the 50-year and 90-year lease extension rights available under the current law. Leaseholders who already have a very long lease will enjoy a new right to buy out the ground rent under their lease, without extending the term.
We make various recommendations to increase access to enfranchisement rights. For example, we recommend removing the requirement that a leaseholder must have owned their property for at least two years before exercising their enfranchisement rights. Shared ownership leaseholders will be able to extend their lease regardless of the "share" of the property which they own. Further, more buildings will be eligible for collective freehold acquisition claims, as a result of our recommendation that such claims should be possible where up to 50% of a building's floorspace is intended for non-residential use (rather than the current limit of 25%). It will also be possible to acquire the freehold of multiple blocks in a single claim.
We recommend a new, streamlined procedure for exercising enfranchisement rights, with all disputes to be dealt with by the First-tier Tribunal (Property Chamber) in England, or the Land Valuation Tribunal in Wales. Importantly, enfranchisement will be cheaper as a result of our recommendations. For example, the current requirement for leaseholders to contribute to their landlords' non-litigation costs will be abolished or become governed by a fixed-costs regime. Further, we recommend that leaseholders making a collective freehold acquisition claim should be able to require landlords to accept "leasebacks" of non-participating units. These recommendations sit alongside the options to reduce the price payable on enfranchisement that we presented to the government in our separate report published in January 2020.
Right to manage
Where enfranchisement is not possible, RTM is a significant right for leaseholders, enabling them to take over the management of their building. As with enfranchisement, our recommendations seek to ensure that RTM is more accessible, easier to acquire, and less costly for leaseholders.
We recommend a relaxation of the "self-contained" requirement, by making RTM available for premises that are reasonably capable of being managed independently. We also recommend that RTM should be available in relation to houses. Mirroring our recommendations in relation to enfranchisement, our recommendations provide for multi-block RTMs and for the 25% non-residential floor space threshold to be increased to 50%. The resident landlord exception will be removed, together with the uncertainty as to whether shared ownership leases qualify for RTM. These measures will increase the availability of RTM to leaseholders.
Our recommendations also seek to simplify the acquisition process, so that RTM can be acquired efficiently and with less expense for leaseholders. For example, we recommend abolishing the requirement to serve notices inviting participation and permitting the service of notices by email. Freeholders' abilities to challenge RTM claims on the basis of invalidity will be limited, as well as their ability to introduce new grounds of objection following service of the counter-notice. Of crucial importance to leaseholders is our recommendation that they should no longer be liable for the landlord's non-litigation costs of dealing with an RTM claim.
Finally, we recommend that freeholders should be required to supply information requested by the RTM company at an earlier stage, both for decision-making purposes in respect of making an RTM claim, and for the management handover. We also recommend that free training be provided to directors of RTM companies to enhance their understanding of their legal obligations, and facilitate effective performance of management functions.
Conclusion
Our recommendations to address the shortcomings in the commonhold regime pave the way for more homes to be owned on a freehold basis in future. For existing leaseholders, our recommendations on enfranchisement and RTM will alleviate many of the issues inherent in leasehold ownership in the meantime. Following publication of our reports, the next step is for the government to respond to our recommendations for reform.