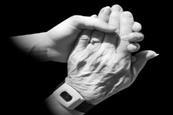 Booking is now open for our Private Client Section conference on the challenges of older and vulnerable clients, focusing on intergenerational sharing of property when a child takes on a parent's care needs

Equip yourself with latest developments in private client work at our 2021 annual conference.

Our  2021 cross border conference will help you to keep on top of the increasingly complex and changing environment of international private client work. The event takes place online.