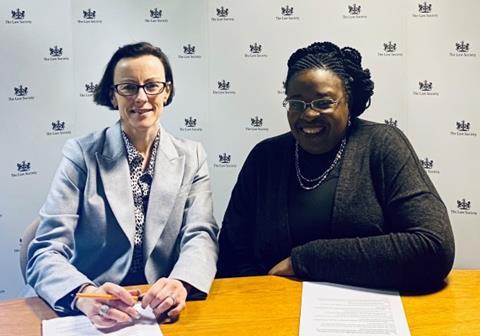 The SRA are conducting AML audits in firms across the country and Pearl talks to Rebecca Atkinson about how Howard Kennedy LLP dealt with their recent visit from the SRA.
Speakers
Rebecca Atkinson, director of risk and compliance, Howard Kennedy LLP
After being called to the Bar in 2006, Rebecca worked for the Government Legal Services before beginning her compliance journey at the Law Society in 2007. After 5 years at the Law Society Rebecca moved into risk in law firms in 2012 and worked at Surrey firm Barlow Robbins before joining Howard Kennedy LLP in 2014. Rebecca has set up Howard Kennedy LLP's risk function which is now a team of 5 handling all aspects of risk and compliance including PI renewal, complaints, claims, conduct queries, AML on-boarding and on-going monitoring. Rebecca is the firm's Money Laundering Compliance Officer as well as its Money Laundering Reporting Officer.
Pearl Moses is head of risk and compliance at the Law Society
Listen to the podcast:
Listen to "AML audits - what you need to know and how to be prepared" on Spreaker.