Bob Spence looks at how to restart your rainmaking activities post-lockdown, including how to prioritise your business development efforts, and how to restart stagnant conversations with clients and prospects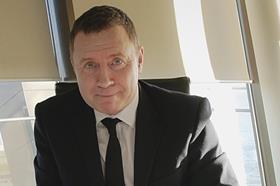 Winston Churchill is reported to have said: "Never let a serious crisis go to waste." This is a good starting point for thinking about business development in the current situation. In this article, I look at how law firms can restart their rainmaking post-lockdown, to both develop their existing clients and professional relationships, and source new ones.
I am happy to presume that there will be a point where the socialisation impact of the pandemic becomes markedly reduced and that the government presses some type of restart button for the UK economy. However, regardless of that hopeful scenario, those of us involved in business development either full time or part time can still choose if, how and when to reboot our rainmaking activities. This is an opportunity to rethink business development and consider every single facet of our present and future rainmaking. But there is no manual or accredited handbook to refer to on this unprecedented situation, so just what does a post-pandemic restart look like?
Create your own detailed 'restart map'
As Nick Hornby put it: "Hard is trying to rebuild yourself, piece by piece, with no instruction book, and no clue as to where all the important bits are supposed to go." Having said that, most of us will remember having had to rebuild at least once before. I have taken my own business development restart point by reviewing my actions following the 2008 banking crisis. Within months of this seismic event, I was appointed rainmaking trainer, then business development lead, for a wealth management bank. Most of what enabled me to take that rainmaking team forward is still relevant today. (Although, of course, the technology to support that restart – specifically the customer relationship management and social media tools – was very different from today, so this article is not about IT or online marketing.)
How to restart your business development
The ignition key to your successful restart is essentially this: re-engage only the parts of your business development activities that will be successful in your 'new normal'. Below, I outline the steps of a review you should undertake to define which activities to prioritise when you restart your rainmaking.
You will need your own specific definition for success, which can range from surviving and recovering, to thriving and succeeding. The 'new normal' should be based on what you are able to measure and approximate as your own market 'reality' over the coming three, six and 12 months.
1. Define what has changed for you
The first stage of your restart has to be based on an internal review of your current business. Determine the parts of your practice that will have the highest likelihood of further success in this 'new normal'. Consider the potential virtual steps that are available to you to restart business development, before you start to think about the physical steps. So, begin by thinking about emails, phone calls, text messages, webcam calls and written communication – whatever media you currently use.
It's highly likely that the business development world will not be the same as it was prior to the coronavirus (COVID-19) pandemic. So, this is the opportunity to refresh your business development approach. Take time to write down and reflect on what has changed for your practice and what may be changing for you. Think in terms of both what has changed temporarily and what has changed permanently for your business development potential.
For example, prior to COVID-19, I was engaged regularly as a speaker on the subject of business development at events held in British embassies across central Europe. This has been a key tool in creating my network of professional connections. This has now ceased temporarily, and it may have ceased permanently for the foreseeable future. I have had to rethink. You need to look at your own future rainmaking actions and work out what you need to rethink.
2. Define what has changed in the marketplace
Now you know what has changed for you, think about what has changed for:
your long-term clients who have used your skills previously
the occasional customer you engage with
the clients of your clients (might this have an impact on what services you offer?)
your business development partners and collaborators (are you still relevant to one another?)
your competitors (have they been disadvantaged against your competing offer, or have you been disadvantaged compared to theirs?).
Now, think about what actions you can take to respond to these changes to your advantage. Has the new post-COVID-19 environment created new competition, new opportunities, new challenges?
3. Stop doing some things
Next, look at your own legal practice in terms of the strengths, weaknesses, opportunities and threats that now exist as a consequence of the pandemic. This process will help you identify how your legal offer is now positioned. Write down your thoughts.
Take this further by looking at which parts of your existing services should now be considered as:
best-in-class and superior to all other available options in your marketplace
holding parity with the top tier within the market you compete in
recognisable as strong and above average to the clients and prospects you seek
good enough, and minimally viable to continue with
ones that should be removed from your offer and not restarted.
4. Prioritise your rainmaking opportunities
Finally, create your own detailed 'restart map', to prioritise your recovery opportunities.
Look at your previous successes, client by client and segment by segment. Use this analysis to predict the likelihood of success in business development with that client or service, based on the review you have now undertaken.
This review will guide your rainmaking actions so that your investment decisions, whether use of time or finance, are based on a plan and preparation.
How to restart stagnant client conversations
Every business is shouldering the consequences of enforced disengagement, and will now be restarting relationships that have been disrupted. Restarting business development communication will now be recognised as a major skill.
As any experienced rainmaker already knows, even prior to the pandemic, it was not uncommon for a promising business development conversation to go quiet. The reasons for silence were previously varied. A key connection or client might be dealing with a health emergency. Either party could have been buried under their own workload. Or perhaps it was just that one side or the other forgot to follow through.
Reconnecting back into that original conversation after a long silence can feel awkward, regardless of who or what was the cause. I can therefore empathise with the reluctance that you may feel as you are now chasing the other side. It is also true that, sometimes, now may not be the right time for them to do business with you.
However, in the current circumstances, doing absolutely nothing and remaining silent is a method guaranteed to leave potential revenue and business development openings dead in the water.
The following are proven tactics that can bring a business development opportunity that has (for whatever reason) grown cold back into a healthy rainmaking relationship. (This is irrespective of the amount of time that has passed since you and your contact were last in touch.) I have used all these methods in the past and am using them now to successfully revive rainmaking opportunities.
1. Give new information that plugs into the last conversation
Rather than restart the relationship by discussing what both parties already know – that the conversation went silent – engage them with new information you know they will care about. For example, there may be some new statistics or information that was not available to you when you last spoke.
For instance: "I remember that when we were originally in contact, we discussed how to 'XYZ'. It gives me pleasure to now be able to follow up that 'ABC' is a potential consideration."
Your words should be strong enough to stand alone without an apology.
2. Share relevant information that is specific to them
Search for a 'restart conversation' that is very specific to the other party. Although practice-centric news – for example, an update on your own operational status – is acceptable if the detail is relevant to the other person, I would focus on additional insights or points of view that could re-engage them in a more targeted way, especially information that eases out one of their pain points from the previous conversation.
For instance: "The topic we discussed back in January came up today within the context of 'XYZ'. I thought you would be interested in reading this information that came from 'ABC' on the very same subject."
There is so much online content on just about every subject right now that you are bound to be able to source something that is of interest to them.
3. Focus on what they are doing in the pandemic
Take time to research their situation before lockdown and now, with regards to the impact of COVID-19. Look for something positive that you can write to them about in relation to their business or their situation.
For instance: "I read that your business has just won a contract to deliver 'XYZ'. Congratulations for this achievement in the current market conditions. It reminded me that we spoke about 'ABC', and I thought I would refresh the situation."
4. If you made the mistake in the follow through, apologise
With some relationships, it could be that you believe that you dropped the ball, and it is therefore your fault that the conversation went quiet. For the most part, a simple slip-up like that does not need to be mentioned. That said, there are sometimes cases where the contact was especially sensitive, or the silence caused more frustration than usual. On that basis, issue an apology. Even then, keep it simple and short:
"Sorry about the disconnection. I would like to continue our conversation from the last point prior to COVID-19. When is the best time to book 20 minutes to catch up over the phone?"
Conclusion
In conclusion, use the pandemic situation to reconsider where you intend to compete in 2020 and 2021. Take time to look for opportunities where you can compete and win. Then, reach out to your target audience and restart the conversation. For some clients, it won't be the right time. But due to the unprecedented circumstances we all find ourselves in, you may well find new opportunities, and be able to build even better relationships.