Duncan Wood talks to Brian Cullen, CEO of north-west law firm the Jackson Lees Group, about rebranding, its ambitious expansion programme, and change management
The Jackson Lees Group (JLG) is a full-service law firm in the north-west, with six offices and over 280 employees. JLG was formed in 2016 after Liverpool solicitors Jackson Canter acquired the Wirral-based law firm, Lees Solicitors. Lees joined Jackson Canter and Broudie Jackson Canter, with the three forming JLG.

Brian Cullen, the JLG CEO, had a wide and varied career in general management across IT, telecoms and financial services in Europe, the Middle East and the Caribbean before his 2014 move into law, to take up the new role of chief operating officer (COO) at Jackson Canter.
The firm recruited Cullen, a non-lawyer, as part of its transition from a traditional partnership model to a full corporate structure. "I'm not sure I was attracted to the law so much as the business itself," says Cullen. "I found [then CEO] Andrew Holroyd and what he wanted to do in terms of fixing the 'broken' parts of the business really interesting."
Holroyd's view was that Jackson Canter needed to be run as a business. "Andrew sees the legal industry as a service business first and foremost, one that happens to provide legal services," says Cullen. "He wanted to pursue that as his model, and having an alternative business structure worked better in terms of what he wanted to achieve through bringing in non-lawyers."
Cullen admits he would not have joined the firm if there was no equity opportunity. "I'm not a fan of the LLP model," he says. "I don't like the profit-share element and the mentality behind it, because it doesn't really lend itself to reinvestment."
Change journey
As 90% of Jackson Canter's work in 2014 was legal aid, there was a real need to become more commercial as government cuts started to bite. "Access to justice has always been at the heart of our business," Cullen explains. "We needed to commercialise so we could continue to offer legal aid work."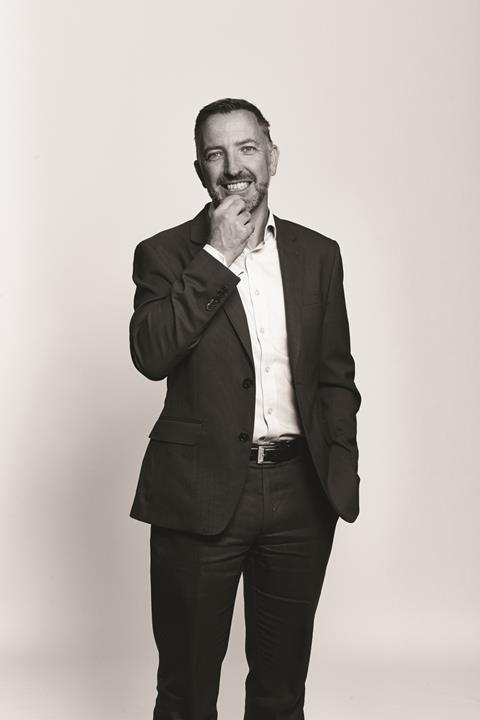 With a new corporate structure in place, the firm began an ambitious expansion programme, beginning with its acquisition of Lees. The sale nearly doubled headcount overnight and extended the firm's reach across the north-west to become one of the region's largest providers of legal services. Cullen became CEO and Holroyd executive chairman.
With the business effectively doubling in size, a huge change management programme was needed. "Everything we do is through our people," Cullen explains. "We had to take them on the journey with us to decide what we wanted to look and feel like as a business." 'Centre of excellence' teams were formed across JLG to focus on key relevant priorities, helping to drive the business forward, deliver success and improve customer service. "We really wanted to give ownership to our people in terms of how we would grow as an organisation and travel in a direction that worked for, engaged and empowered as many people as possible."
The process has not always been smooth. "Change is hard," Cullen admits. "Immediately after the acquisition in 2016, a few people from the Lees side of the business felt we had stripped the heart out of the firm by moving their ops people from Birkenhead to Liverpool. Others from Jackson Canter felt they had become a branch office of Lees as a result of the implementation of new processes and operational infrastructure led by former Lees staff. But we are all about honesty. I would listen to their comments, acknowledge how they were feeling, but also be very honest and realistic about the fact that things were changing within the business and would continue to do so."
People
Now the change is well embedded, the leadership team has continued its collaborative and open approach with the group's people. Cullen and JLG COO Joanna Kingston-Davies visit each group office four times a year to update staff on key performance indicators, income, and profitability. "We answer every question 100% truthfully," Cullen says. "Whether the business is doing well or could be doing better, we'll be honest, and we'll always have corrective actions in place if necessary – people need to know you are doing your best and have trust in you as a leadership team."
Cullen also has quarterly meetings with shareholders to update them on what's going on. Cullen is a minority shareholder himself, although he doesn't see himself as one. "The shareholding is completely separate to my day job as CEO. If I wasn't delivering results, I would feel as vulnerable as anyone else within the business, and I should be – it's my job to be accountable."
Everything we do is through our people. We had to take them on the journey with us to decide what we wanted to look and feel like as a business
Cullen speaks effusively about the group's people. JLG has recently set up a training academy, aimed at developing staff in a rounded way that places as much focus on interpersonal skills as it does on technical ones. Courses cover everything from mental health first aid to senior management and board-level training, ranging from leadership and resilience to commerciality and effective planning. "But without a doubt, the most important skill we want to impart is emotional intelligence," he says. "Nothing else comes close."
Cullen acknowledges that keeping good people is essential. "If they are a cultural fit, we work hard to make them stay. Keeping people who don't want to be a cultural fit is less important. We're obsessed with culture, so it's going to be difficult for us both if someone isn't aligned to our sense of purpose. But of course, we want to build the reputation that we develop the best people, so it's always a thrill when someone is headhunted – it shows we've done a good job."
Rebranding
The acquisition of Lees necessitated a rebrand in 2017 of the Jackson Canter Group, which became the Jackson Lees Group. "Lees had massive brand equity on the Wirral when we acquired them – a space we weren't established in," says Cullen. "We obviously didn't want to lose that, but we didn't want to lose our own brand, either. We had a strong brand in Liverpool, but no one in the Wirral had heard of Jackson Canter and no one in Liverpool had heard of Lees! In the end, we thought the easiest thing to do would just be to put the two names together."
With six offices across the north-west, each offering a variety of legal services, how does JLG maintain a sense of cohesion and consistency in its approach to its people and culture? "We see ourselves as a cooperative of niche law firms," Cullen comments. "Each is quite siloed, which can cause a challenge in that each office has its own ways of working, but it allows the heads of department to treat their department like a reasonably sized law firm. For example, our clinical negligence turnover is £3m a year – that's the equivalent of a decent-sized law firm in a small town. Consistency is automatically created through our central operations functions, and cohesion comes naturally through our core value of making a positive difference."
Next steps
There's no desire on JLG's part to specialise in any one legal service. "I don't think there's any one of our departments that we can say is a market leader, so why would we go niche?" says Cullen. "It's our back-office and support functions that we believe to be close to the best, so we focus on that to leverage better margins by doing things better than others – that's our niche."
Cullen confirms that JLG is looking to grow by acquiring more general practice law firms. It has approached private equity providers for funding. It has seven target businesses in its sights, with turnovers ranging from £1m to £12m. Subject to funding, Cullen sees some of these acquisitions happening in the near future. "Our ultimate goal is to be a £50m-£60m turnover business within five years, which would mean quadruple growth."
COO perspective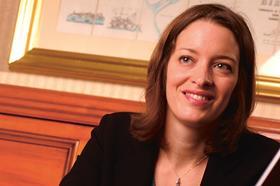 Joanna Kingston-Davies has been with JLG since 2006, and spent 10 years as CEO of Lees Solicitors. She has been COO of JLG since 2016.
"Over the last 13 years, our traditional law firm has developed into a well-structured, modern business with a very clearly defined growth mindset. We've built upon our foundations as a group of technical legal experts with a great reputation in specialist areas of law, to become a more rounded organisation with a robust infrastructure, clearly articulated processes, strong leadership and management, and most importantly, a unique and engaging culture.
"Every facet of our transition has taken hard work, grit and determination, but it's our people of which I am the proudest, for three key reasons.
"First, it's the part we've had to work upon the hardest and invest in the most, so to see our people thrive and engage in our culture is immensely rewarding. Second, business transformation doesn't happen overnight; bringing people on the journey takes time, effort and patience. Third and most importantly, law is a people business – it's about people helping people – and we strongly believe that if we get the culture and engagement piece right, the rest will follow.
"When Jackson Canter acquired Lees in 2016, as a combined business we virtually doubled headcount and turnover overnight. Long before the deal was signed, we prepared our collective communication strategy in tandem with the due diligence and legal process. Communication and engagement were consistently at the top of our agenda. We worked tirelessly, and didn't always get it right, but quickly learnt from mistakes and maintained focus on transparency and information-sharing.
"Everything else – such as systems integration, realising synergies, harmonisation of contracts etc – all of which are hugely important in laying the foundations for growth, happened at the same time, but our focus on our people made it all possible and more effective. Ultimately, it has resulted in a truly integrated business far more quickly than would otherwise have been the case.
"Now, just over three years on, we have achieved significant compound annual growth. We are now ready to enter the next phase of our growth with acquisitions and organic expansion, having developed strong blueprints to facilitate our strategy and, crucially, bring our people along with us."