Law Management Section chair Ann Harrison outlines the topics we will be focusing on in the upcoming year, including the new regulatory regime
Welcome to the October edition of Managing for Success (MFS). I hope you've all had a good summer, found time for a break and have returned refreshed and raring to go.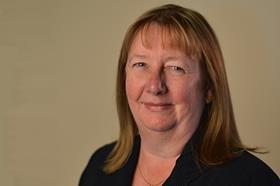 In July, I was privileged to be asked to present to the Law Society Council on the work of the Law Management Section, and our views on the issues which trouble the minds of our members.
I outlined the role of the Section to the Council by telling them that it exists to support and assist law firms of all shapes and sizes in the business of law, and in the management of their firms.
Much thought needs to be given to how the new SRA Standards and Regulations will apply to individual firms
We firmly believe that the business of law involves everyone. If firms are not well-managed, they cannot be free to deliver excellent client service or promote the superb work done by lawyers.
If a firm is worried about management issues – for instance, if it has IT problems or concerns about finances, or if there are problems with recruitment or retention – then it will be distracted from giving 100% of its attention to its clients.
We see it as our role to support all law firms with their management offering, sharing best practice and bringing thought leadership to trigger development and innovation. We try to bring thought leaders to the table from both inside and outside the legal profession, to allow our members and audiences to look up and see how other businesses are run.
Each year, the Section committee holds a planning day at which, among other things, we agree the topics we will be covering – the current problems affecting law firms, some of which never go away, and some of which are of their time. In the year ahead, we will be focusing on four main areas.
People-related issues:
recruitment and retention
motivation of and managing millennials
apprenticeships / the Solicitors Qualifying Exam
succession and exit planning
agile and flexible working
discrimination in the workplace
mental health and staff wellbeing.
Financial issues:
measuring and improving profitability
managing cashflow
pricing
making legal aid pay
working capital management.
Technology:
artificial intelligence – assessing the impact
the use of technology as an enabler
digital marketing
the use of social media
cybercrime – how to protect ourselves.
Regulatory issues:
data protection
money laundering
the new SRA Standards and Regulations
changes to the suspicious activity reports regime.
If I had to focus on three of these issues as those of most concern, I would highlight the themes below.
Regulatory change: not only is the rule book being torn up (again), but the whole shape of the profession is changing. All firms need guidance on this. What does it mean for them? What opportunities and challenges may arise?
The impact of technology: new entrants to our market (alternative legal service providers and alternative business structures) are using technology to steal a march on traditional solicitors – the profession needs help to counter this.
Financial stability: an issue which really never goes away, especially as we live in times of such uncertainty.
Just a little further comment on the impending regulatory changes which have been exercising my mind in recent weeks. A significant reduction in the amount of guidance available (from 600 pages to around 120) leaves much more open to interpretation by individual solicitors. This, coupled with a whole host of new rules about the structure of the profession, including the introduction of unregulated solicitors practising outside regulated bodies, means that much thought needs to be given to how the new SRA Standards and Regulations will apply to individual firms. For example, what is the best method of regulation – should firms be considering a change in their status? Lots of food for thought – it will be interesting to see how the market develops during 2020.
And finally, by the time you read this edition of MFS, we may have a clearer idea of where we stand with Brexit; at the time of writing (during parliament's summer recess), there seems to be no clear way forward, and the most likely option seems to be that we will crash out of the EU without a deal. This could have a significant impact on all of us who deliver legal services. Here's hoping that since this edition went to press, sense has prevailed and an agreement has been found.