Fiona Heald considers how to deal with severances if a co-owner of property loses capacity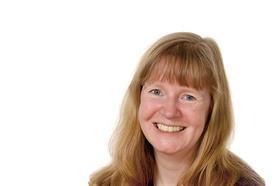 In "Out of joint" (PS, May 2020), Sarah Cookson and Clare Harman Clark looked at various issues around joint ownership of property, including severance of tenancy. As most of you know, I deal with those who have lost mental capacity, and I thought it might be helpful to look at how to deal with a severance when one of the co-owners has lost capacity.
Usually, your client is the co-owner who still lives at home and is reviewing their affairs, perhaps their will, due to their co-owner having to move into residential care. The question arises as to who should sign any severance on behalf of the co-owner, if they have lost capacity. Fortunately, there is no need for them to do so, as consent of the co-owner is not required for the severance to be effective. This is particularly useful if the co-owners appointed only each other as attorney or are the sole deputy for one another.
The precedent is not a complicated one (see below).
NOTICE OF SEVERANCE
Re: 57 The Avenue, Anytown AB1 2CD
Registered at HM Land Registry under Title Number XYZ ("the Property").
I, Jane Smith, one of the joint owners of the Property, by virtue of the proviso to section 36(2) of the Law of Property Act 1925 HEREBY give notice to you, John Jones, being the other co-owner of the Property of my desire to sever our joint tenancy in equity over the Property and I DECLARE that the joint tenancy is therefore duly severed and that from the date of this notice we hold the Property and the future proceeds of sale as beneficial tenants in common in equal shares.
I shall be applying to HM Land Registry for the following notice to be added to the register:
"No disposition by a sole proprietor of the registered estate (except a trust corporation) under which capital money arises is to be registered unless authorised by an order of the court."
(Standard Form A)
All Jane needs to do is sign and date it and give notice to John. Giving notice is usually the biggest issue. How do you give valid notice to someone who perhaps no longer lives at the property and who cannot understand what the notice states? I have set out below my suggested solution for dealing with this.
First, take two copies of the signed notice and certify them. Technically, you would just need to send notice to John at the address on the office copy entries, which is usually the home address. But if you know that John now lives in a care home.
I suggest notice should be sent to both the property and care home to ensure that it cannot be claimed that notice was not served properly. It is interesting having to explain to your client, who is still living in the property, that it is acceptable for them to sign for a letter addressed to their co-owner, even though they no longer live there!
Notice can be sent by special delivery or recorded delivery, so you can track it to confirm its arrival. (Section 196 of the Law of Property Act 1925, as modified by section 1 of the Recorded Delivery Service Act 1962, sets out more detail on how such a notice must be served.) There are a variety of cases that discuss what constitutes notice. They are beyond the s cope of this article, but mainly involve severances that family lawyers have served.
It is important to ensure that the letter does arrive. In the recent case of Fantini v Scrutton & others [2020] EWHC 1552 (Ch), the severance was sent by recorded delivery and the SEV form sent to HMLR before confirmation of delivery was obtained. The letter was subsequently returned as undelivered and the judge held that severance had not taken place.
Once you have confirmation of the notices' safe arrival, you or your property colleague can complete the HM Land Registry (HMLR) SEV form. To enter a form A restriction on a severance of joint tenancy by agreement or notice, tick the bottom box of section C in panel 7. This states:
I am the applicant's conveyancer and I certify that I hold the original [or certified copy of] notice of severance, and that it was served on the other registered proprietors in accordance with sections 36(2) and 196 of the Law of Property Act 1925.
The good news is that there is no fee to pay.
Once the application has gone through, double-check the new office copy entries to ensure that everything is correct. I tend to keep a certified copy, the recorded / special delivery slip, and a printout from the Royal Mail website to show delivery, with the new office copy entries, so that if there are any questions at a later date, all my evidence of giving notice is available.
Unregistered properties
If the property is unregistered, the procedure is the same, although, of course, you will need to have the property description detailed on the severance, and you will not be registering a form A restriction at HMLR. You should also staple the unilateral severance to the relevant conveyance. I am old enough to remember when you also had to endorse the conveyance. As such, I usually write a note on the back of the conveyance, so if the severance and conveyance were to part company for any reason, there would still be a note. The note only needs to say that the severance took place and on what date.
With unregistered deeds, I would also keep the delivery slip and confirmation that notice arrived – again, to prove service.