As private client solicitors, we spend our time helping to organise the future plans of others. But do you have your own will prepared, or lasting powers of attorney in place? Do you know where they are stored? Jane Cassell lists four actions you should take now
Private Client Section (PCS) members tend to be a conscientious bunch. We have high standards, prioritise our learning and value spending time with our peers.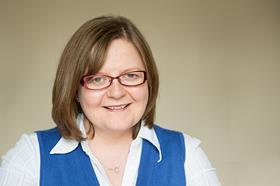 We work hard. We also work the occasional weekend, when a client's situation demands it. I even heard of one PCS committee member working over the Easter break this year.
We have clear requirements for ourselves and our teams, in terms of drafting wills, meeting clients alone, writing up attendance notes, retaining copies of documents and conducting anti-money laundering checks. The list goes on.
Most lawyers do not want their will prepared by their own firm, even if they might get a discount
But this is all for the benefit of clients. Do we ever take the time to think about our own plans for the future? It's easy to overlook, but you really ought to get your own house in order, if you haven't made arrangements already. Below, I list what I believe ought to be your top priorities.
1. Get a will in place for you, your loved ones and your business partners
This should be obvious, but it isn't to everyone.
Back in January, I wrote a blog for the Law Society on why I feel it's so important for everyone to get a will prepared, based on my own personal experience with the death of my mum. Several solicitors contacted me after reading the blog, admitting with some embarrassment that they have taken no action in relation to making their own will.
I can appreciate it's a very private matter. Most lawyers do not want their will prepared by their own firm, even if they might get a discount.
This is especially sensitive for partners, who will need to provide financial information about their share in the firm. If you're a partner, consider raising the issue of wills at your next partners' meeting. The reality is that if a fellow partner dies, it may have a financial impact on you, and vice versa. You may decide to take a coordinated approach. You may just decide as a group of fellow business owners to set yourselves a collective deadline by which everyone should have valid wills in place. Everyone should certainly be willing.
Part of the challenge is choosing which law firm to use. You'll need to weigh up a DIY approach, compared to the objectivity of a fellow professional dealing with matters for you.
2. Get lasting powers of attorney in place
No doubt you are aware that there are two types of lasting power of attorney (LPA): one for property and financial affairs, and one for health and welfare. LPAs may be invaluable for reasons other than if you develop dementia. I have known lawyers lose capacity following accidents they survived. I've even heard of some lawyers who worked so hard that they had a breakdown.
LPAs ensure your assets can be managed by people you appoint in advance, who you trust completely. If you're in need of life-sustaining treatment, the right people – your attorneys – can speak to doctors on your behalf, as though they are you.
That's pretty powerful. When you sign the section of the LPA that gives your attorneys the power to make those kind of decisions, you will no doubt be prompted into having a discussion with them about what you'd want them to communicate to medical professionals.
Again, partners should consider a united approach when making LPAs, setting a deadline by which to have at least approached a practitioner.
3. Store your documents properly
Did you or your children ever own a book called Where's Wally?, in which every page involves looking for a boy in a red-and-white-striped top hidden in a huge group of people? It's fun, isn't it? Well, doing the same with your valuable documents, such as your will and LPAs, is not.
Make sure these documents are stored sensibly. I recommend noting that location on Certainty, the National Will Register.
In my opinion, Certainty is now a meaningful register that a good number of private client solicitors are using. It's where most probate specialists are searching for the latest will, as a way of managing the risks of obtaining a grant of probate in relation to the wrong will.
4. Record your funeral wishes
If there's one aspect of your will that needs to be addressed sooner rather than later, it's your funeral wishes. Whether or not your funeral wishes are important to you, you need to let people know.
Those families who have received no guidance about whether to arrange a burial or a cremation can find this troubling. If you don't want to discuss it verbally with your loved ones, then at least put your clear instructions in a place where you're sure they'll be found straight away once you've died.
As a PCS member, you'll be dealing with private client work at the highest standards, and as such you'll probably have LPAs and an up-to-date will in place already, which you review annually. Writing this article has encouraged me to get my plan of action in place. I hope it encourages you to do the same.