Susan Kench and Emily Miller help you get to grips with LinkedIn and explain why it is worth a private client solicitor's time
How do you, as a private client solicitor, get business? Solicitors tell us time and again that the majority of their clients come from personal recommendation or referral, and that building and deepening relationships with both clients and referrers is essential to prevent the pipeline from drying up. If this rings true for you, then LinkedIn could be a powerful, online tool for supporting what you have always done to get business – networking – but in a more time-efficient manner.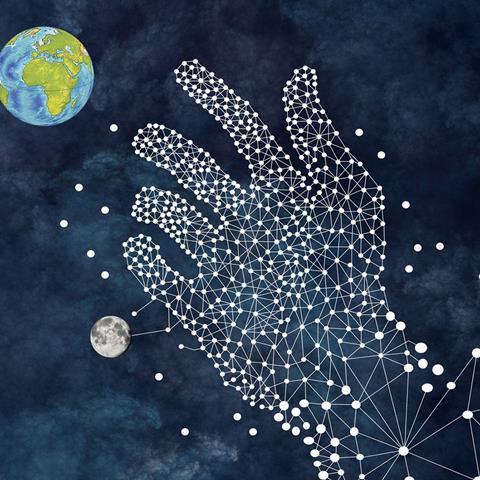 What is LinkedIn?
LinkedIn is the world's largest online, professional networking platform, dedicated to helping professionals build productive relationships with one another. It currently has more than 400 million members worldwide, with UK membership tipping 20 million.
LinkedIn is not an online recruitment site. Nor is it a way to sell things. However, you may find a job through LinkedIn, and, by developing key businesses relationships with the support of LinkedIn, you may well gain more clients.
Why use LinkedIn?
Consumers increasingly search for legal services online and are bombarded with choice, not just from private practice but now, increasingly, from unregulated providers and large retail chains. As the Law Society commented in its January 2016 report, The Future of Legal Services:
'It is currently very difficult, even for knowledgeable consumers, to work out which provider is the most appropriate for their particular issue. On the internet, most firms look the same.'
A polished, well-written and comprehensive LinkedIn profile (with a professional headshot) can help private client practitioners stand out from the crowd online.
Further, because LinkedIn is all about connecting with other professionals and building relationships, it can not only help you attract more of your ideal clients and referrers, but also keep them.
A polished, well-written and comprehensive LinkedIn profile (with a professional headshot) can help private client practitioners stand out from the crowd online
Is LinkedIn really worth your time?
To answer this, we suggest you ask yourself the following questions.
1. Where are prospective clients and strategic referrers likely to be?
As LinkedIn is designed to connect you with business professionals rather than directly with consumers, it will definitely help you build relationships with IFAs, accountants, wealth managers, estate agents and other solicitors who don't offer private client services – all of whom will be using LinkedIn to grow their business networks.
And as lives progress, all your business professional connections will also become potential clients at some point.
2. Can LinkedIn help attract new clients?
According to research in the US by BTI consulting, the first way clients search for a lawyer is, unsurprisingly, via peer-to-peer referral. However, a close second is via an online search and, most importantly, researchers found these two methods are now interdependent. So, when your prospect receives recommendations for a solicitor to handle their mother's probate, they will look up the referrals online before deciding who to approach. Page one of the search results will include not only your website, but also your LinkedIn profile. If your prospect clicks on your profile in addition to or instead of your website, what will they find?
If you aren't on LinkedIn, you're missing your chance to fully demonstrate all your hard-won expertise and training, as well as show influential, personal recommendations that might seal the deal. If you have a LinkedIn profile and it's either partially filled out, out of date or badly written, your prospects may bounce off your profile and on to your competitor's without a second thought.
If you have no interest in developing your LinkedIn profile so that it positions you well, we recommend closing your account. Not having a LinkedIn profile is better than having one that makes you look unprofessional, unconnected and uninterested.
Your LinkedIn network
Fundamental to appreciating the real power of LinkedIn is to understand the concept of your LinkedIn network. On LinkedIn, people in your network are called 'connections'. Your network is made up of your first-degree, second-degree, third-degree connections and fellow members of your LinkedIn groups.
Your first-degree connections are people you're directly connected to because you've accepted their invitation to connect, or they've accepted yours. Your second-degree connections are people who are connected to your first-degree connections (but not to you). Your third-degree connections are people who are connected to your second-degree connections (but again, not to you). Since you could ask for an introduction via your first-degree connections, second-degree connections offer the most potential for new business.
So your LinkedIn network can bring your potential client or referrer to your door. Your profile is your opportunity to make a case for them choosing you over your competitors.
Setting up your LinkedIn account
If you're new to LinkedIn, follow the simple steps below to set up your LinkedIn account.
1. Create your login
Go to the LinkedIn website and click on 'Join today' at the top of the page. To create your login details, you'll need an email address and a password that's not too simple for hackers to guess. Make sure to record or remember these details – especially the email address. While you can set up a new password if you can't remember the original, a forgotten email address is much more complicated to sort out.
2. Country and postcode
Once you've clicked on 'Join Now', you will be asked for your country and postcode. Use your office rather than home postcode. When prospects search for a lawyer based on their location, your name will appear within relevant search results.
3. Job title and firm
In the next screen, add your job title and firm's name. If your firm has a LinkedIn page, it will appear in the drop down menu as you type. Click on your firm's name, so that the logo will also appear on your profile. If your firm does not have a company page or logo, just type in the firm's name. You will also need to select the industry – either Law Firm or Legal Services (choose the most appropriate). Then click 'Create your profile'.
4. Interests
LinkedIn will now prompt you to select from a list of reasons for using LinkedIn. We generally advise clients to select 'Building your network'.
5. Importing contacts
LinkedIn will now prompt you to import all your email contacts, but we recommend waiting until your profile is complete and business contacts will see a LinkedIn profile that really does you justice. It's also too easy to accidentally invite all your email contacts – including your grandmother and your ex! – and once this process has started, you cannot stop it! To avoid this, click on 'Skip' (on the right-hand side). LinkedIn will now offer you another chance to import your email contacts, but resist the urge again and click 'Skip'.
6. Verify your email address
LinkedIn will now ask you to verify the email address used to set up your account, by clicking a verification link that should by now have arrived in your email inbox. If you don't do this, you'll have difficulties later on. If the email hasn't arrived, check your junk folder.
7. Skip, skip and skip again
LinkedIn will now give you three more opportunities to either import your email contacts or connect with people you may know. Again, we suggest you 'Skip' every time. LinkedIn is very good at suggesting people for you to connect with, so you'll have ample opportunity to do so once your profile is ready to unveil to the world.
8. Pulse
Next, LinkedIn will suggest various topics for you to follow via its huge news platform, 'Pulse'. Select by clicking on the '+' symbol. Articles from selected topics will appear on your LinkedIn homepage for you to read. You can also 'Skip' this step.
9. LinkedIn app
Next, you'll be encouraged to download the LinkedIn app onto your phone. We suggest you 'Skip' this process for now and finish setting up your new account. Do download the app at some point though, so that you can connect with new business contacts, accept invitations, check your LinkedIn emails and so on while on the go.
10. Skip once more
LinkedIn will try again to get you to connect with people you may know. Stay strong – remember you can do this when your profile is complete – and hit 'Skip'.
If you've followed the steps above, you are now the proud owner of a LinkedIn account! Hover your cursor over 'Profile' (on the top left-hand side of the menu bar) and then click on 'Edit Profile' and you're ready to start developing your LinkedIn profile. Good luck!