Building business is an essential activity for private client firms – but is all too often either not prioritised, or not effective, meaning firms miss out on hundreds of thousands of pounds of potential revenue. Ian Cooper outlines three simple steps to get it right
How much potential private client business are you losing every day, that you could win? How effective are you at cross-selling your private client services to existing clients?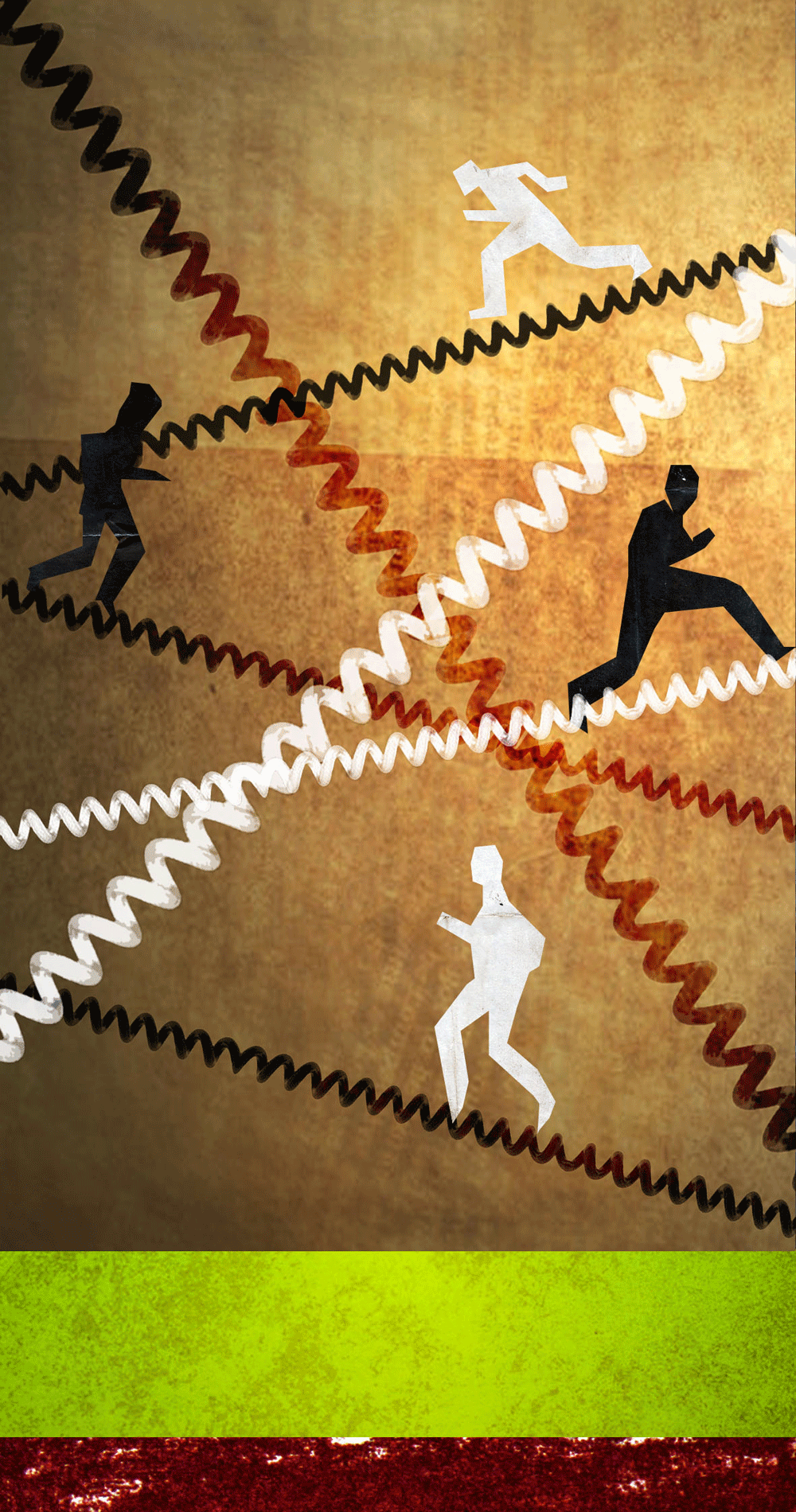 The truth is that most private client departments get their marketing and business development priorities wrong, and every year, miss out on a massive number of profitable business opportunities. This article identifies in brief what these opportunities are, and offers some simple, practical tips and solutions.
There are two key priorities to focus on that most firms miss: converting telephone enquiries for private client work into profitable business; and marketing and cross-selling to existing clients and contacts, both by keeping in touch with those clients, and asking them to buy additional services from you. I explore each of those in more detail below.
1. Convert telephone enquiries
Even if your external business development initiatives are successful, they will not actually win you any business. They will merely bring you leads and enquiries, many of which will come in by telephone, and all of which still have to be converted.
Imagine your firm receives a call from someone enquiring about the price of making a will or a lasting power of attorney (LPA), or perhaps to discuss a possible probate issue. It's vital to picture that enquiry as potential money and revenue dropping into your 'enquiries bucket'. Think about the following questions.
Do you know how many potential private client telephone enquiries your firm receives each day / week for various types of private client work?
Do you know what the conversion rates are, broken down by private client work type and individual call-handler?
Do your call-handlers actively like handling these calls?
What training have your call-handlers had in the best 'soft conversational sales techniques', to influence callers to actively want to choose you?
What criteria do you use to decide who should take a call from a potential client?
If you don't instantly have the answers to these questions, you almost certainly need to address how you handle the flow of enquiries coming into the business.
Consider the results of over 100 mystery calls I have made, relating to private client work, in the last 12 months. These related to will-writing quotes, making an LPA, and possible support for probate matters.
In 39% of calls, nobody was available to speak to me.
In 48% of calls, the call-handler did not introduce themselves.
In just over one-third of all calls, neither party knew whom they were talking to.
In 54% of calls, someone on the firm's switchboard or a member of support staff gave the fee.
In 87% of calls, there was no attempt to build any rapport, or have a real conversation about the caller's circumstances.
In 97% of calls, the call-handler did not ask the caller if they would like to proceed or make an appointment.
Couple these results with the fact that over 85% of call-handlers admit that they don't actively like taking new enquiry calls and that they haven't had any proper training, and it's not difficult to see why so much potential business is lost. Here was a typical conversation:
Caller: "Yes, I wonder if I can get some indication of the cost of making a will, please?"
Call handler: "Well, if it is a simple and straightforward single will, our fee will be £X plus VAT, and for a couple, a mirror image will will be £X plus VAT."
This proved to be the end of the call.
If you think all this is trivial, let me quantify the extent of the problem, through the example of one private client department I have worked with relating to this issue.
The firm had six offices. The team told me that, on average, each office received at least three new 'cost of making a will' telephone enquiries per day: so, 18 calls a day across the firm, 90 a week, and 4,500 a year. Given that for a single 'simple and straightforward' will, the firm was quoting £150, and for two wills, £250, these calls represented a potential revenue to the practice of between £675,000 and £1.1m per year. The firm was handling the calls in a similar way to the example I gave above, and converted just an average of 27% of them into business – representing a lost opportunity to the business of between £493,000 and £803,000. After I had given the department some training, its conversion rate went up to in over 65% within a few months – and this didn't even include increased conversion rates for probate, LPAs and other work, where there were significant gains, too.
So, the reason converting enquiries into profitable business should be your first priority is both logical and simple. What is the point of spending limited resources, in terms of time, money and effort, on marketing the firm, only to create enquiries which are then not being converted?
Below is a summary of the key things to keep in mind when dealing with an enquiry.
Focus beyond fees
Many callers will be apprehensive and anxious. Your primary objectives from the moment you connect with them should be to put them at ease, let them know that you have their interests at heart, and make them feel comfortable dealing with your firm. If the only information you give the caller is your fee, don't be surprised if they make a decision as to whom to instruct based solely on that.
Build rapport
Instead of just giving the caller your fee, get them talking about themselves, what they want from your firm, and, perhaps most importantly, why they want to do what they are contemplating doing. Get them talking about their assets, property, personal circumstances, children and so on. There is one question which very rarely gets asked, and yet has the potential to be one of the most influential of all: "Do you mind if I ask you what it is that has prompted you to think of [for example] making a will now?"
Whatever the reason, when the caller knows that you understand what is behind their thinking, you have made a connection, and this will be a major factor in influencing them to choose your firm.
Ask directly
One of the main reasons firms don't get better conversion rates is simply because they don't ask for the work. All too often, the call will simply end, or the call handler will 'if' the caller away – in other words: "Our fee will be £150 + VAT… if you would like to go ahead, please don't hesitate to get back to us."
The moment 'if' is used, the call-handler is implying that this is not the time for the caller to make their mind up and proceed to the next stage.
Find your champions
It is a fact that dealing with telephone and other potential client enquiries is a skill. Make it a priority to find out who in your department is best at it, and then attempt to ensure that they handle as many enquiries as possible.
For example, if you discovered that, out of the three people who currently handle your enquiry calls, Sue converts 18%, Frank 31% and Bob 61%, why would you share out the number of calls equally?
2. Keep in touch with past and existing private clients
Many firms understand and accept – on an intellectual level, at least – the importance of marketing and cross-selling to existing clients, yet most don't do enough in any active, structured, strategic or effective way. This is particularly important, given the increasing external threats and competition from outside the legal profession.
With this in mind, the first step is to keep in touch with past and existing clients.
Many solicitors complain that past clients go elsewhere. The truth is, however, that if your firm allows the years to go by without any contact at all, those clients understandably won't remember you, or will be unaware of the other services that you could offer them.
There is a very simple formula to remember. The more often you communicate with your clients, the more work you will get from them, their families and friends. However, this process of ongoing communication needs to be sensitive, tasteful and non-intrusive.
You should be striving to achieve what I call 'client ownership'. You need to adjust your thinking and philosophy, so that those who have instructed you previously are not regarded as past clients, but rather as future clients with whom you have a continuing relationship – in other words, clients that you 'own'. Your aim is to create the perception in the mind of the client that you / your firm are their solicitor, and you achieve this when they know that you regard them as your client.
Client ownership is the holy grail of marketing to existing clients, and it should be treated extremely seriously. Below are a few examples of practical approaches to keeping in touch with clients.
Will review system
Make contact with clients for whom you have prepared a will in the past, and invite them back in for a no-cost discussion, to review their circumstances.
Done well, this works incredibly efficiently; I have seen response rates up to 60%. The critical factors, of course, are the quality of the letter or other approach suggesting a will review, and the influencing and interpersonal skills of the practitioner when meeting the client in person. Here are some practical tips about contacting past clients about this.
Be assertive. Simply, tell the client that now is an appropriate time for a review, and how and when to make an appointment.
Do not approach too many clients at the same time. You need to be able to cope with any review meetings, and your team will need to learn to be effective at cross-selling at them. Don't send out more than 20 approaches per month at first; you can gradually build this up over time.
Don't give up on the idea if you haven't got a computerised wills bank. Many practitioners have argued that they cannot operate such a initiative and distribute letters inviting people to come in for a review, for this reason. A manual system may take you longer, but it is still worth the effort.
Consider telephoning instead of writing. Instead of the firm sending out a standard letter, a member of staff with good telephone skills could call past clients to politely explain that it would be to their advantage to arrange a free will review meeting. This way, those influencing and interpersonal skills I mentioned previously can be used earlier in the process, helping to increase the likelihood of the client taking up the offer.
Information guides
Create a range of informational material on the specific services offered by your private client department. Make them available as a download on your website, give them to clients, and/or display them in reception.
Create client alerts
These should be about the 'hot button' issues of the moment, or important changes in the law that your clients should be made aware of. Make them very short: beginning with "Did you know that…?" would be a good start.
Seminars
Running seminars for existing clients on private client issues can be an effective marketing initiative, even for small and medium-sized firms. A small provincial high street firm I know holds private client seminars for existing clients twice a year, and attracts 30 to 40 people to each one, and enjoys increased business after each of them.
3. Ask your clients to buy additional relevant services from you
Regardless of whether you are speaking to an existing client at a will review meeting, or doing something for them for the first time, you should always encourage them to consider other services your firm can offer them: LPAs; inheritance tax planning; trusts; care planning, and so on. Don't miss out on opportunities.
Asking clients conversational questions, to show that you understand their situation and have taken an interest in them, is a wonderfully easy way of getting them to highlight for themselves areas of need, with which you may be able to help. For example, if
you are carrying out a will review, you could ask them a very simple open question, like "If you were making your will now, would you do things any differently?" Questions like this simply get people thinking and talking.
Key selling questions
There are two key questions you can ask which work extremely well in most situations. Start with: "Have you considered what would happen if…?" This question can, if put across gently and sincerely, merit a response from the client which could highlight additional opportunities for your firm to offer services. If the client has considered it and dealt with the eventualities you raise effectively, that is often the end of the matter. If, however, they express concerns, or raise other questions, you now have the perfect opportunity to explain exactly what would actually happen if that eventuality arise. You can then ask "Well, would it be helpful if…?", followed by whatever service it is you want to offer them. The most likely answer to that question will be yes: in fact, if you have done this well – clearly, persuasively, honestly and without the 'hard sell' – it is hard for it to be a 'no'.
If the client indicates that they are prepared to engage with your services, deal with it straight away. If it can be progressed at that moment, then fix an appointment. Offer them two definite alternatives; in most cases, they will choose one of them.
By making these three ongoing marketing activities a priority in your firm, you could secure a potentially huge increase in revenue, from a happier – and therefore hopefully more loyal – client base. What have you got to lose?

Professor Ian Cooper (ian@iancooper.co.uk, 020 8953 6262) is a specialist business development, marketing and skills trainer for the legal profession. He is the author of 16 books published in 56 countries