The Law Management Section annual conference took place in London on 26 April. Ann Harrison, chair of the Section, provides the highlights from the panel session, and members of the committee offer their key takeaways from the day
One of the early sessions of the Law Management Section's annual conference was a panel discussion chaired by Joshua Rozenberg QC (hon), the eminent legal correspondent. The panel consisted of:
George Bisnought, founder and managing director of Excello Law
Robert Bourns, chair of the Law Society Board
Laura Devine, managing partner at Laura Devine Law
Paul McCluskey, UK head of professional practices, SME banking at Lloyds Bank.
The overall question for consideration by the panel was about the law firm of the future: where is the legal profession going in the next five years? The discussion was wide-ranging, but a number of key issues were revisited time and time again.

Given that the conference was subtitled 'The law firm of the future', it may not be surprising that what I took away was a need for all firms, regardless of the number of partners or the size of the turnover, to keep moving forward and try to get ahead of the curve. Succession planning is a must, and if handled properly, does not need to be the elephant in the room. My quote of the day was: 'It is no longer the biggest who eat the smallest, but the fastest who eat the slowest.'
Sarah Sargent
The first was information technology (IT). George highlighted the importance of artificial intelligence (AI): how will the sector change when clients start getting their hands on AI-type products? Robert mentioned another key trend: the cloud. The cloud presents a real opportunity for cost savings and efficiencies, because firms no longer need to own their IT kit. There was lively debate across the panel on the benefits and drawbacks of the 24/7 availability of solicitors, as presented by IT. Robert pointed out that this can help enhance your relationship with clients, but that you should always pause for 30 seconds before you press send! Laura added that IT can help with balancing work and leisure. But the panel also raised the challenge of how legal businesses can continue to liberate lawyers and encourage a strong work-life balance in the face of a 24/7 culture.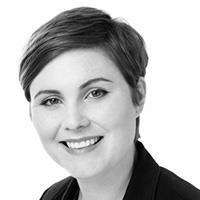 This year's conference emphasised technology as an opportunity for law and for lawyers rather than a threat. We heard how technology invites flexible working through accessibility (raised by George Bisnought), and will create new areas of law (Peter Owens). In this changing legal landscape, the sector must re-evaluate the skills that both lawyers and law management professionals will need: Nicola Jones took us through strategies for change to embrace digital transformation, and Charlie Keeting provided his tips for developing future partners. Strategic development of people skills and succession planning remains essential.
Nadia Biles Davies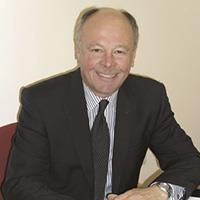 My vivid memory of this year's conference will be of diversity: in the way the event was delivered (through keynote addresses, panel sessions, breakouts and plenary sessions); in the variety of the different areas of law management which were covered; and in the number of legal experts which dealt with those areas.
Robert Banner
Getting, keeping, managing and supporting the best people was another key issue discussed. The 24/7 culture was a key issue here, too: Robert wondered how firms in this environment can ensure they do not overwork their people, and harmonise work-life balance with looking after clients. The benefits of 'agile' working – as practised by George's firm – were highlighted: lawyers build a stronger working relationship with clients, as well as having the flexibility to manage their family lives. The approach gives lawyers freedom, George said, letting them do what they do well, while still enjoying the benefits of a central function. He pointed out that when he set up the firm, they were seen as the 'new kids on the block', and people said remote working would never catch on, but that the approach is much easier now, in a more deregulated market. Laura added that agile working is also getting easier because more corporate clients are adopting the model themselves, so they understand how it works – and do not always expect you to respond on Sunday afternoons!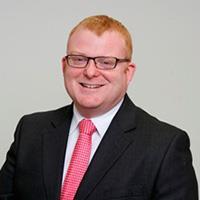 I had three take-home messages. In the panel session, the speakers discussed the fact that firm structures are evolving faster, and no one really knows which models will be best – it's probably a mix. From the sexual discrimination session, the importance of credible external investigators shone through. And Nick Jarrett-Kerr, in his session, highlighted that, through adopting the investor's mindset, all partners should be focusing on the culture being right.
Paul Bennett
Laura also talked about her firm's approach to recruitment and retention: bring in good people, train them well and have a positive workplace. It is important to encourage people to play to their strengths, she said: identify what people are good at and let them get on with it. Robert added that firms should deal with issues of underperformance more quickly than many do now.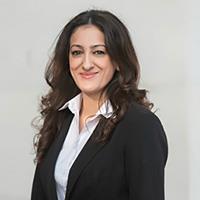 The clear message for me was that lawyers need support to become managers, and this should be an essential part of succession planning for every firm. The best way to achieve this is to ensure that existing managers are forging strong relationships with their teams and letting them play to their strengths, so that a positive culture can be embedded.
Fariha Butt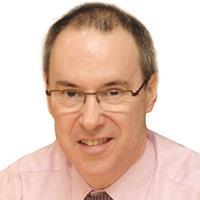 The key message for me was one flagged by Robert Bourns: that all firms need to have a clear idea of what makes their firm different, and a vision / overall plan. I also found it interesting to discover that by people in reasonably large (£5-10m firms) are still having difficulties convincing their fellow partners that, rather than fee-earn, they should spend their time managing the business!
Andrew Otterburn
The challenge of increasing competition and differentiating your firm in the marketplace was another key topic. Paul said that there is a fear in parts of the profession of price comparison websites. How do firms distinguish themselves other than on price? The panel also discussed the new threat of competition from unregulated entities. As Joshua pointed out, the Law Society is fighting this, but what happens if it is driven through? Robert said he believes we will move to an environment where the market is regulated by activity rather than type, which is a huge shift. He also emphasised the Law Society's belief that there will be consumer confusion: how are people to know if their adviser is regulated or not? He highlighted the vital importance of clarity of purpose in our profession as to what we represent and what our standards are.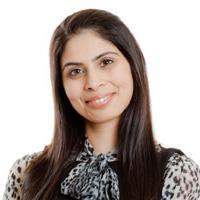 The key message for me was the reinforcement by all speakers of the need to invest in staff, at all levels, and in IT. I felt the event also showcased the Law Management Section's wealth of knowledge and legal management experience, not only on stage, but also during conversations with and between delegates.

Meena Kumari
George thinks deregulation is a certainty: it's a case of when it happens, not if. He said that the Legal Services Board believes the unregulated market is cheaper and still delivers good client service, which is worrying for the profession and consumers alike. He agreed that it will be very hard for consumers to distinguish between regulated and unregulated firms. He asserted that if law firms are to be able to compete, there has to be a level playing field.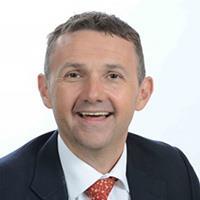 As a leader of a small niche legal services firm myself, I was particularly interested in Nicola Jones' session. She expertly described the difference between leaders and managers, and one statement I will take away from the day is that we should strive not for efficiency, but for adaptability, agility and resilience.
Reuben Glynn
The panel also touched on the future of the high street. Paul told the audience that there are still lots of sole practitioners opening up, showing there is some confidence in the market, and it looks as if high street practices are here to stay. Robert was of the opinion that sole practitioners are an important part of the future, and that the sector would continue to accommodate a whole host of firms of different shapes and sizes.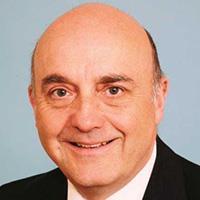 The most interesting message for me was from Charlie Keeling's session on developing future partners and leaders. He spoke about the approach the big accountancy firms take to recruitment and selection: it's not a set of hurdles to overcome, but a process carefully designed to help good candidates succeed. Our own sector could learn a lot from this.
Barry Wilkinson
Finally, the panel talked about practice management challenges in the law firm of the future.
George emphasised that the ability to adapt and keep pace with change is vital, and that legal businesses must continually look at the landscape ahead. Laura agreed that future-proofing is essential; her firm does this through listening to clients and staff, and looking continually at succession planning.
Paul highlighted the need to benchmark the performance of your business – which you can do through the Law Management Section's Financial Benchmarking Survey – to help manage your business and identify and drive change. He said that the firms he sees doing really well are those with a strong finance person who keeps a tight control of hours billed, converting work in progress and turning it into cash. Another key indicator of success is sharing clients across the firm, he said, and looking at the needs of clients throughout their lives.
Robert emphasised the importance of looking at the structure of the firm: who shares profit and ownership. He recommended keeping the equity tight, and offering incentives for people who are not going to make it to the equity table. The options as to how we model our businesses change all the time, he said, but the need for clarity and purpose remains – who are our clients and what do we do for them.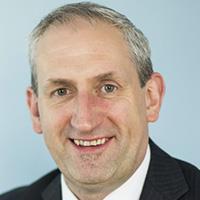 For me, the conference had a very clear and consistent theme: what the delivery of the services you provide may look like in the future. It urged me to think of business planning beyond a one- to three-year rolling model, and to consider a longer 10- to 15-year plan as well. The plan should include management of the future, the skills required, and the technology that will be required.
Barry Davies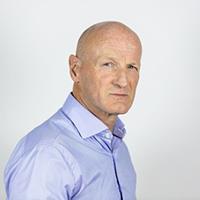 The key message for me was that clients – and lots of them – are not the key to success. Rather, clients who value good service, and are willing to pay for it, are part of the journey to success. Add to that a team that puts client care ahead of personal billings, a business where the commonwealth owns the clients rather than any individual, and a proactive programme of care and risk-reduction for your clients, and you are well on your way. What could undermine all of this? How about personal billing targets, lawyers who have freedom to do things any way they want, an absence of pride in what you offer, and a tendency to focus on the case, not the client?
Simon McCrum